Today's post contains the final two photos that the Devlin family generously shared with GDB - I am very grateful that I was allowed to publish them for all of you to enjoy.
We've seen lots of Disneyland images, as well as some from Universal Studios, Marineland, and those neat EPCOT models, but there were only two humble photos of Knott's Berry Farm, dated April 24, 1960.
We'll start with the best one; a crowd has gathered around an organ grinder and his adorable trained capuchin monkey, "Shorty". We can see Pat in his blue sweater, with sister Mary just to the left. Their mom, Mary Jo, is smiling at us from behind those two ladies. Shorty will accept pennies, dimes, peanuts, and popcorn, but he prefers cigarettes (menthol), like all right-thinking monkeys do. Pat is looking back toward his mom as if to say, "Can you believe this?!".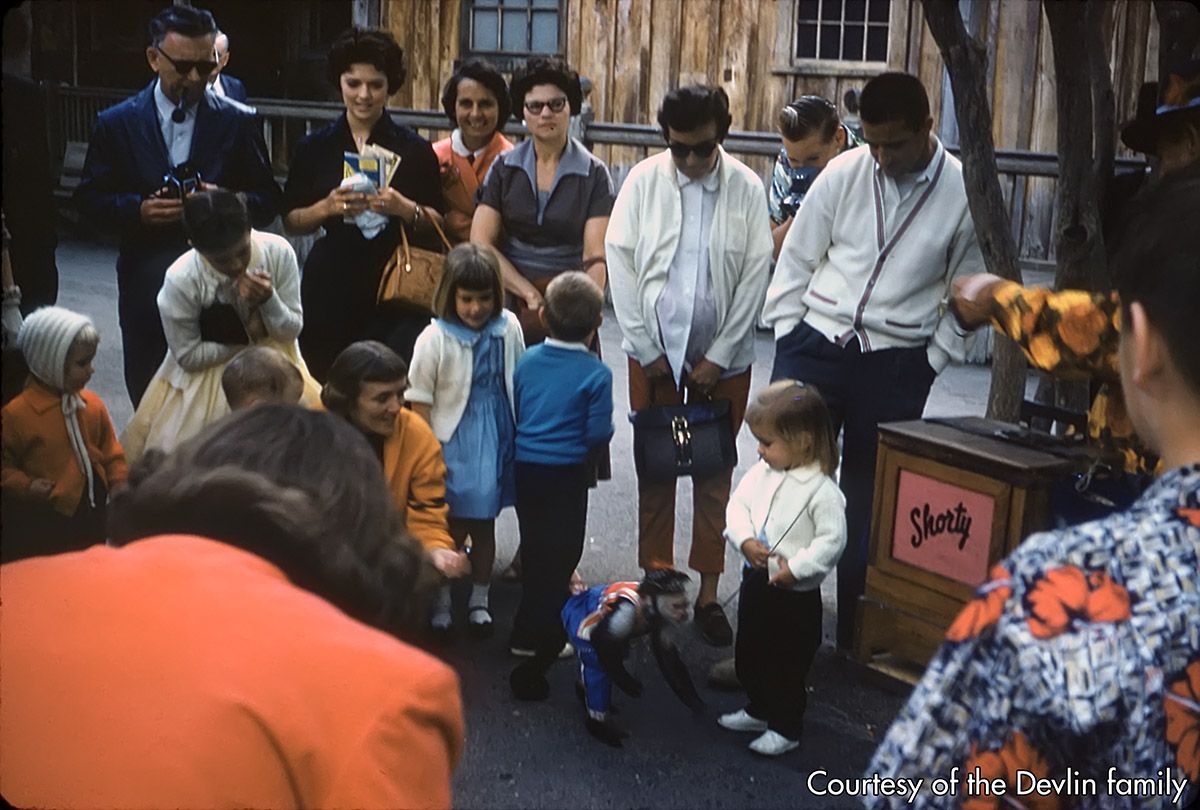 Next we're at the merry-go-round at Knott's (please don't confuse it with the carousel) - as you can see, this one is not all white horses. Mary is astride an ostrich (or I don't know, maybe it's an emu or a rhea), while Pat rides a spirited black and white steed. Half of a lion can be seen in the lower right. The merry-go-round has a total of 48 critters, including zebras, pigs, chickens, and tigers.
Thanks once again to the Devlin family!