Oh boy, this time Ken Martinez takes us (via his vintage postcards) to....
Knott's Berry Farm Part 2 - Ghost Town Buildings
With today's post I wanted to feature four of my favorite buildings in Knott's Ghost Town. Of course all the Ghost Town buildings are my favorite. With all the changes to Knott's Berry Farm for better or worse, I'm grateful they still have much of Ghost Town intact. That and Calico Square are pretty much the reason I go to Knott's.
This is one of my favorite postcards of Knott's Ghost Town. The Iowa School which was built in 1879 was actually from Beloit Kansas and moved west by a group of Iowa farmers. The school house was moved to Knott's in 1952 and included the original furnishings. The bell tower was added by Knott's.
The Bottle House was built in the 1940's. It's also one of my favorite buildings in Ghost Town. I noticed when waiting in the queue for Radiator Springs Racers at the Disneyland Resort they had a similar style of bottle house hut in the queue. I also like this set of postcards because the architectural details really stand out. Nowadays the orange rising pylons and track of the Silver Bullet roller coaster rise above these buildings.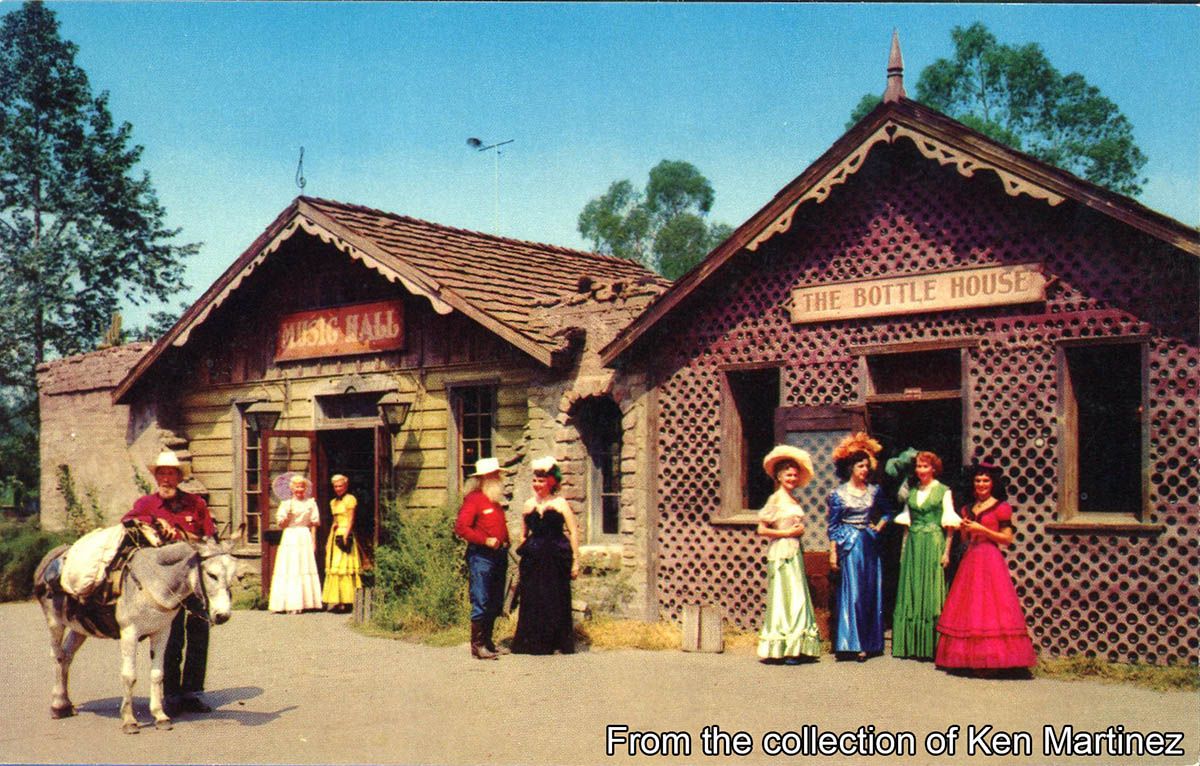 Here we have the Miner's Bank with the "blown out" second floor. This building was added in the 1950's. Another thing I like about these postcards is all the costumed characters. There are no tourists present and the photos are staged as if it were taking place in the time period portrayed. This one's a great example of an action scene portrayed in the old west.
Finally to close out today's post is the famous Bird Cage Theater which featured live old time melodramas back in the day. I have never been inside. According to the Knott's website, Krazy Kirk and the Hillbillies (formerly Billy Hill and the Hillbillies of Disneyland) are currently playing at the Bird Cage Theater as well as The Marshall Purdy Show on alternate days during the summer of '16.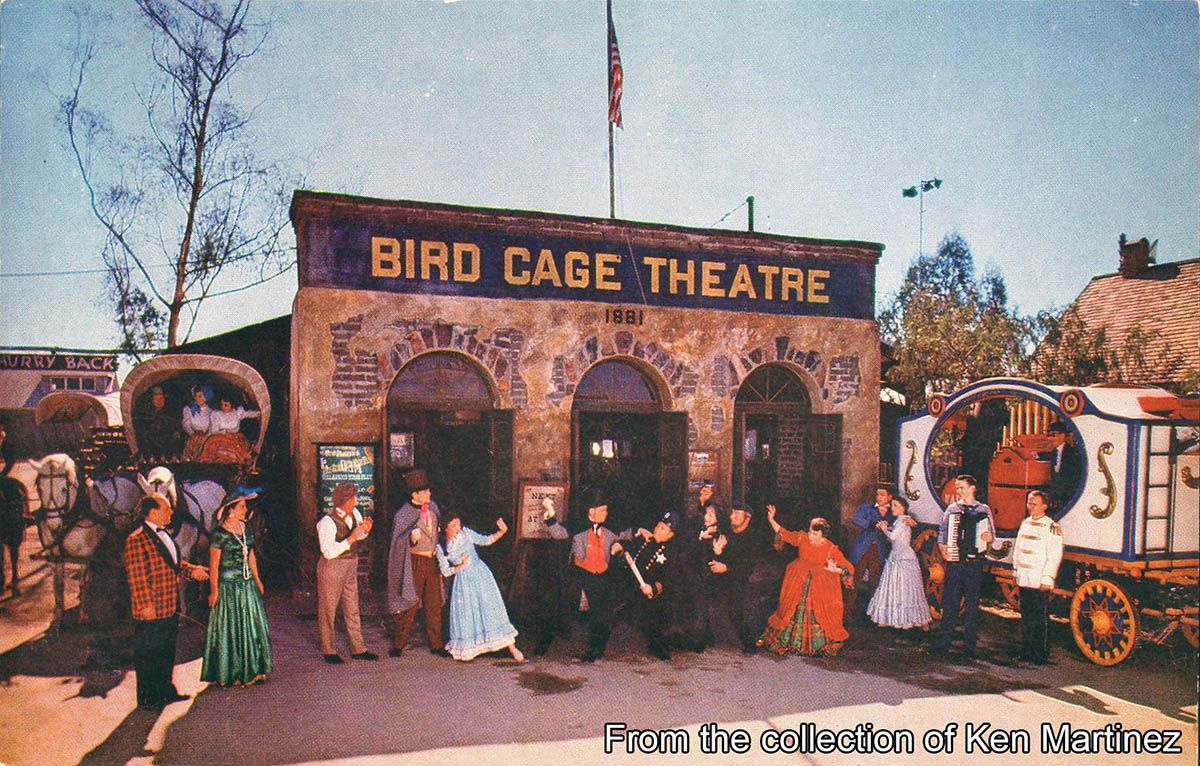 Hope you have enjoyed today's postcards of some great classic buildings from Knott's Ghost Town. Long live Ghost Town!
Information Source material:
http://www.socalhistoryland.mysite.com/Historic_Knotts.html
Once again, thank you to Ken Martinez for sharing his collection and writing these great posts!