I have a few scans from New York City in the 1950's... people seem to like those!
We'll start with this dramatic view (circa 1953) looking southwest, with the lower part of the island of Manhattan stretching out before us; our photographer was at the "Top of the Rock" - the observation deck of Rockefeller Plaza, approximately 850 feet (260 meters) high. As you can see, it affords a beautiful view of the Empire State Building. Barely visible in the distance we can juuust see the Statue of Liberty in the Hudson River, halfway between the Empire State Building and the right edge of the photo.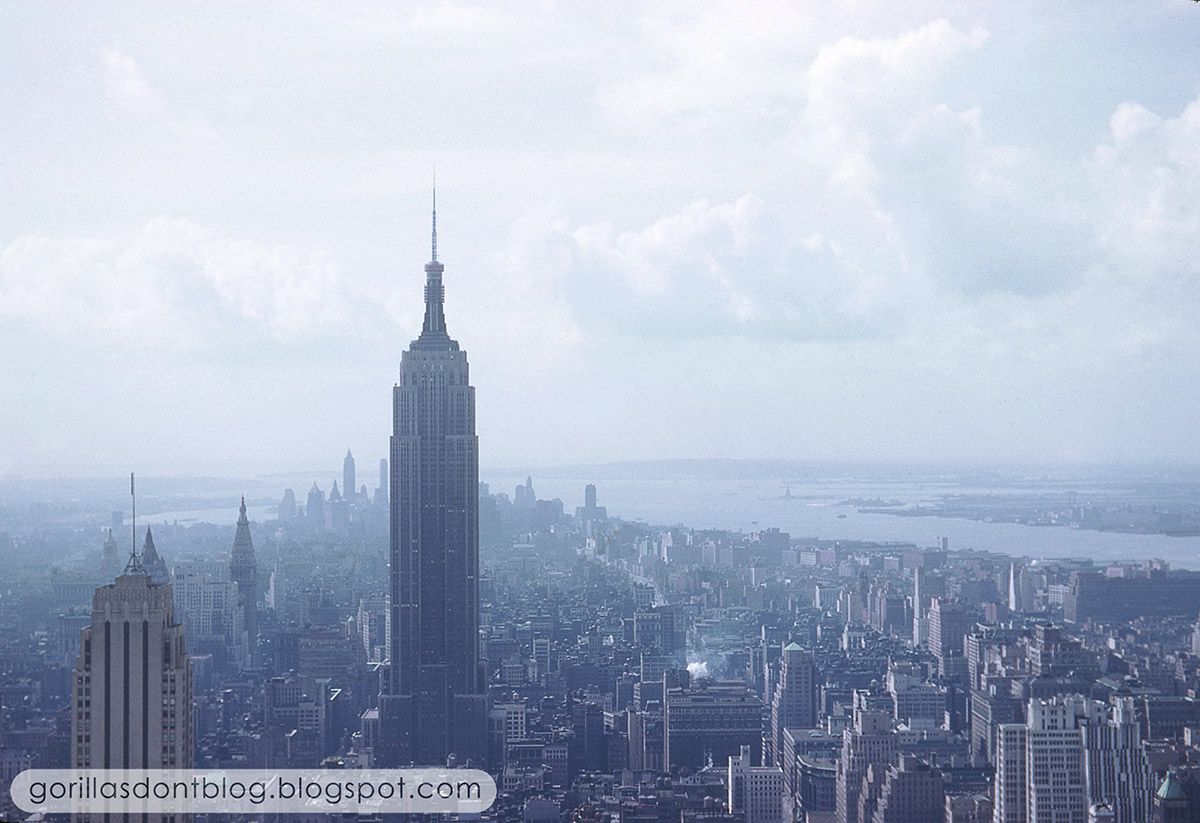 Here's a relatively recent photo from the same vantage point.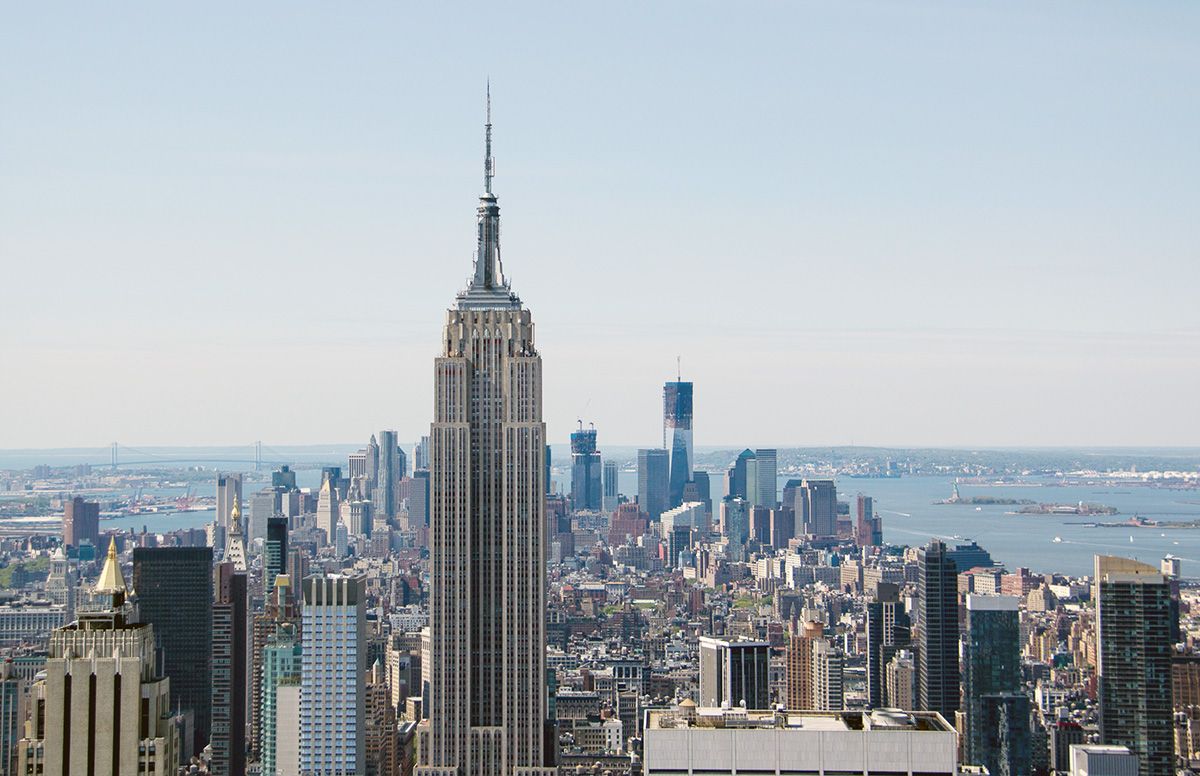 Next we have this undated, slightly mungy photo taken at the junction of the Avenue of the Americas and 49th Street. There's Radio City to our right. Let's stop off at HoJo's for some fried clams and orange sherbet! The nearby buildings looks surprisingly old and un-skyscrapery.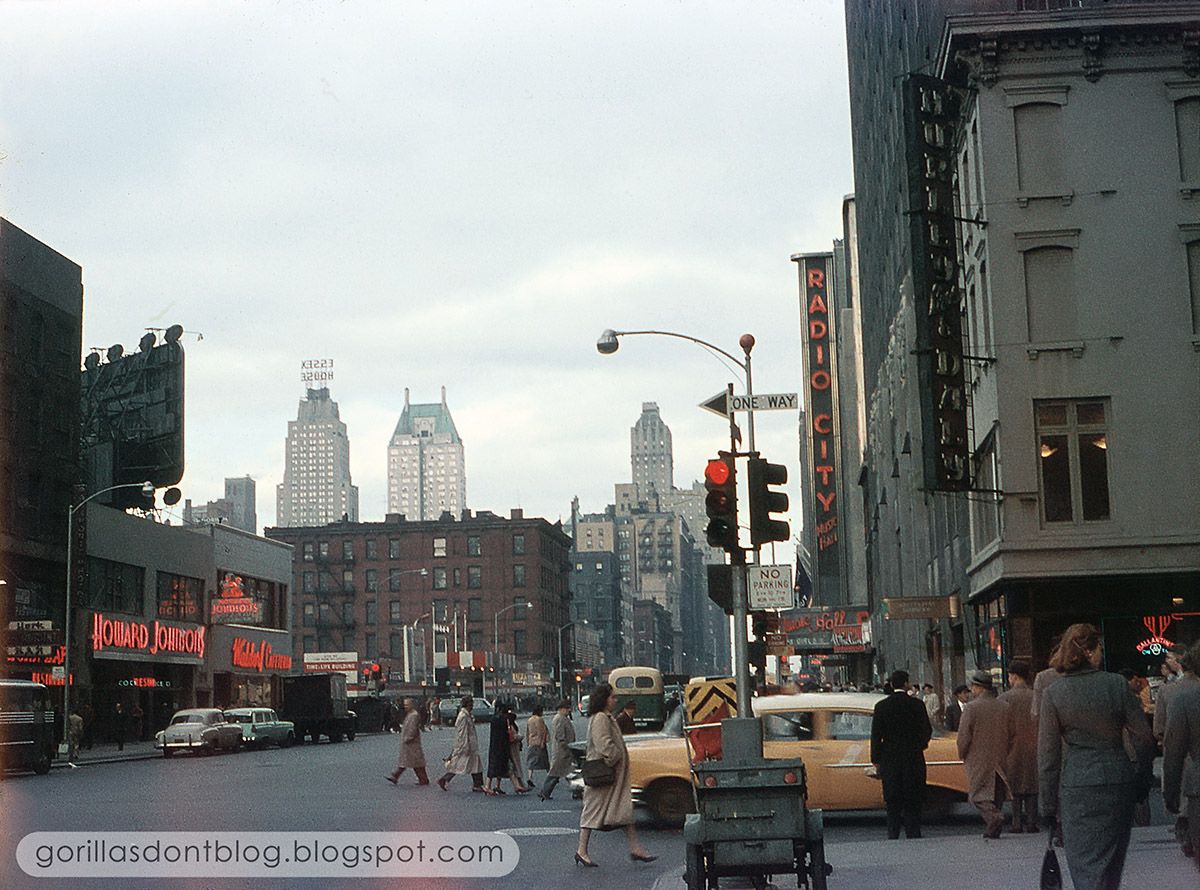 Using Google's "Street View", this was about as close as I could get to the previous image. Things haven't changed a bit!