Here's some more vintage Disneyland ephemera; nothing incredibly rare or valuable (Matterhorn1959 laughs at my collection!), but fun nonetheless. I've photographed some humble matchbooks from various locations around the park - I already collected old matchbooks when I was a kid (mostly given to me by my grandparents - both smokers at the time), so examples from Disneyland felt like a natural extension of that collection.
Let's start with this nice book from "Casa de Fritos", featuring that crazy Frito Kid. Hey, Klondike! Because I am a mental patient, I only want unused, unstruck matchbooks, and those can sometimes be a bit harder to find. Notice that it shows the façade of the original location.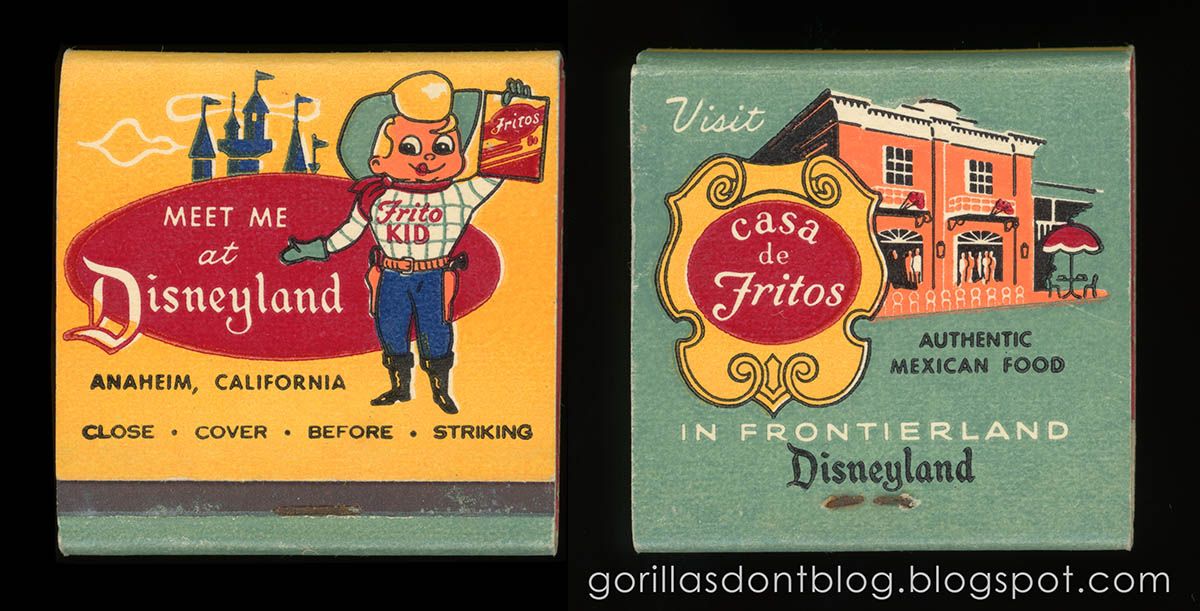 Here's version 2 from Casa de Fritos. Somebody must have slapped the Frito Kid on the back, because he maintains the same expression from the first book. This time we see the second location for the Casa, when it was over by the Mine Train.
Believe me, with all of these matches I am sorely tempted to take up smoking. So far I have resisted, but darnit, I want to look cool. I like this smaller matchbook featuring the Red Wagon Inn ("On the Plaza") and the Plantation House.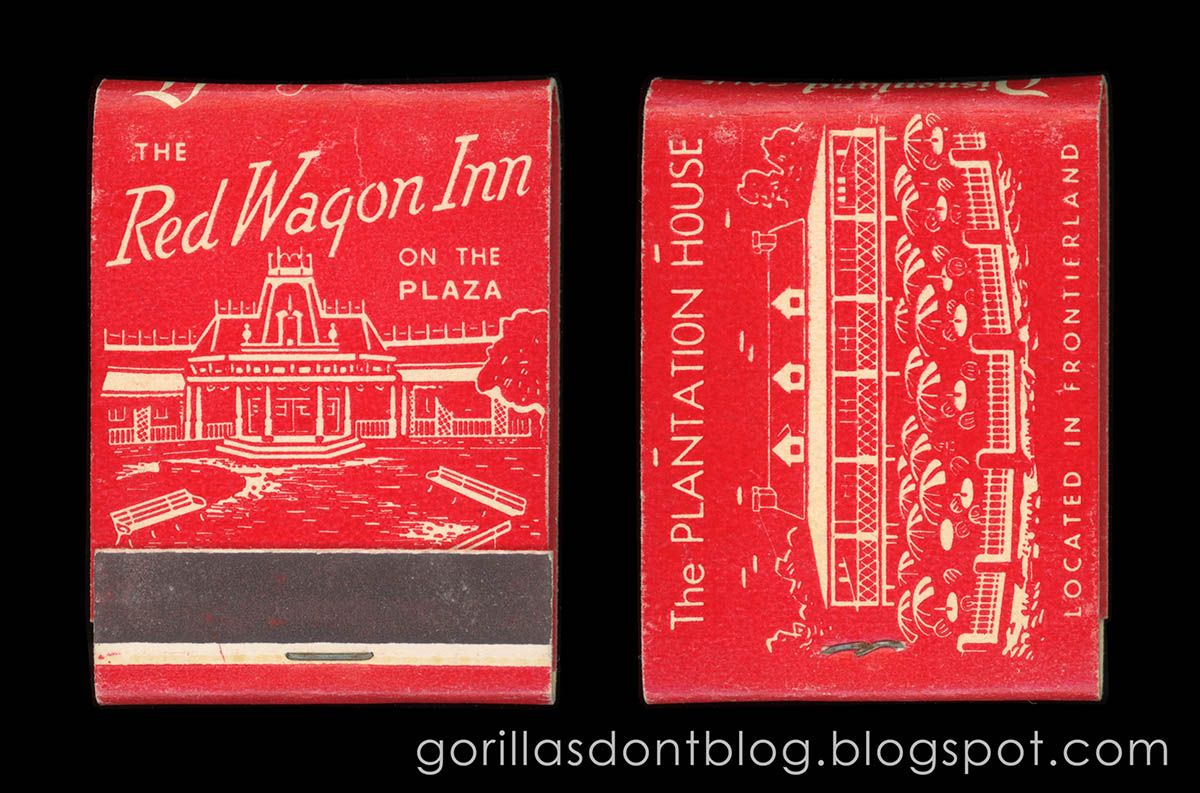 It is only upon looking at this photo that I think I might need an upgrade on this other (later?) matchbook for the Red Wagon Inn and The Chicken Plantation. I was tender-grown too, but you don't hear me bragging about it. Until now.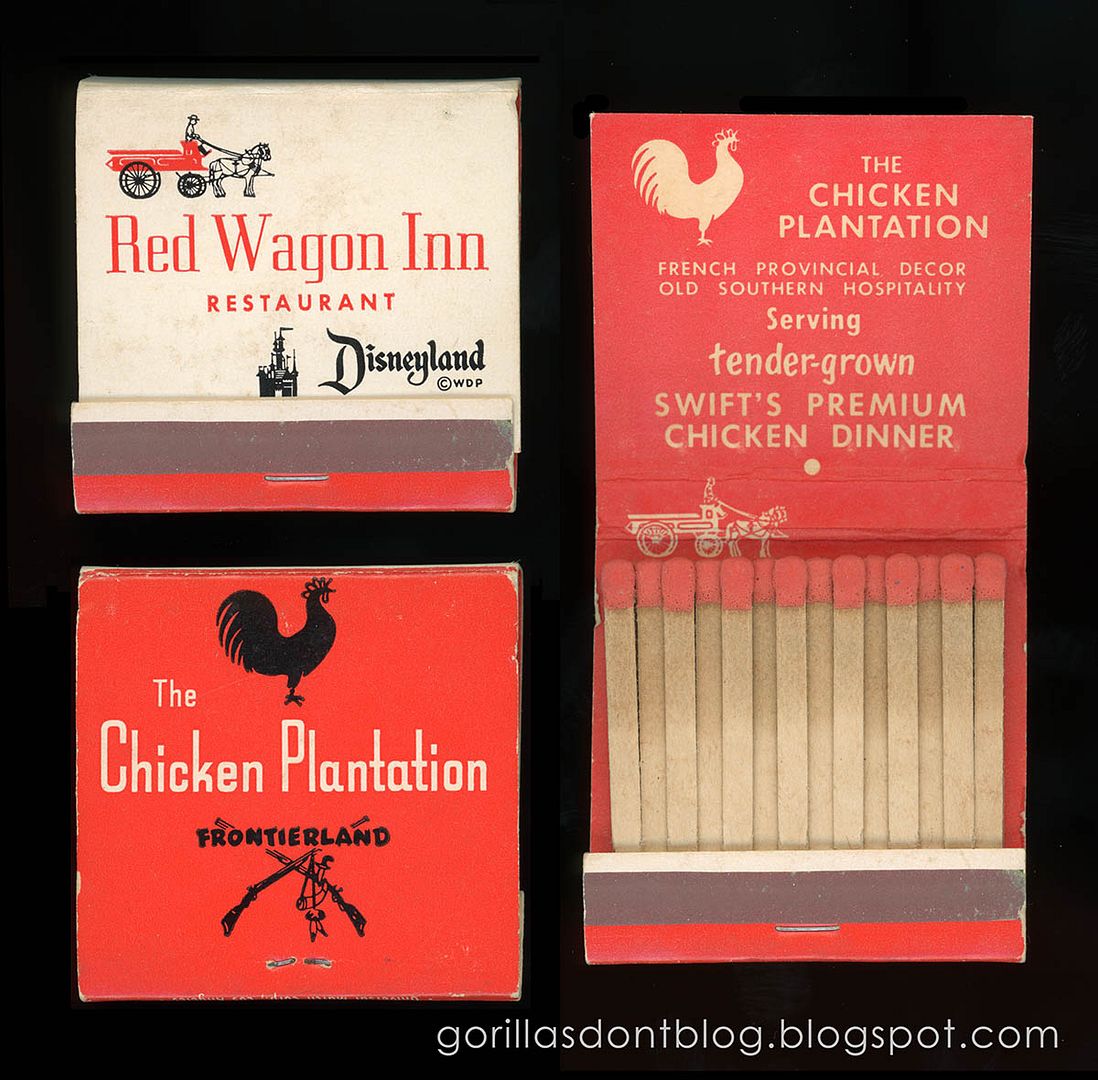 You know what would be the perfect accompaniment to a tuna burger? A sweet, sweet cigarette. But I'm out of matches! Lucky for me, the Pirate Ship restaurant has a basket full of them. Considering how many zillions of these that were probably given away, this particular matchbook is rather scarce.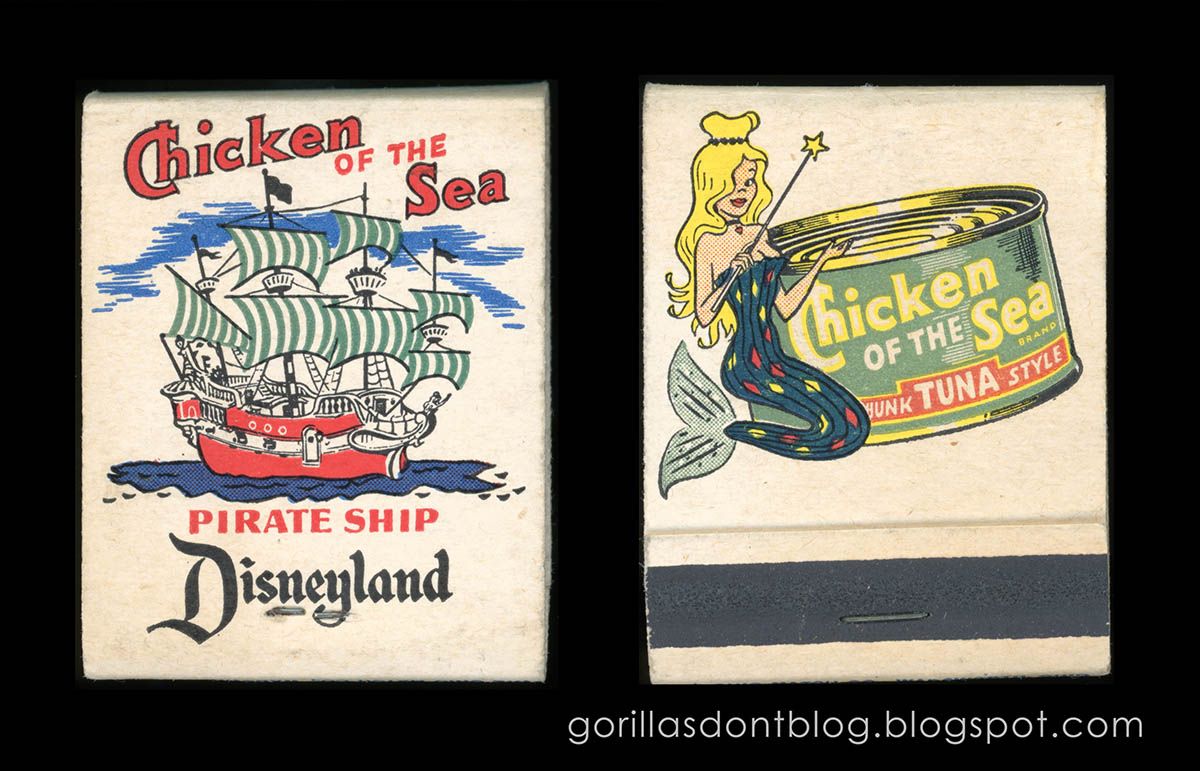 I hope you have enjoyed today's vintage matchbooks!