Here are some more great photos, courtesy of our friend "Mr. X", who is off somewhere fighting crime. But he wasn't so busy that he couldn't take the time to donate some personal images taken when Big Band legend Woody Herman was playing over at the Carnation Plaza Gardens. These are circa 1984.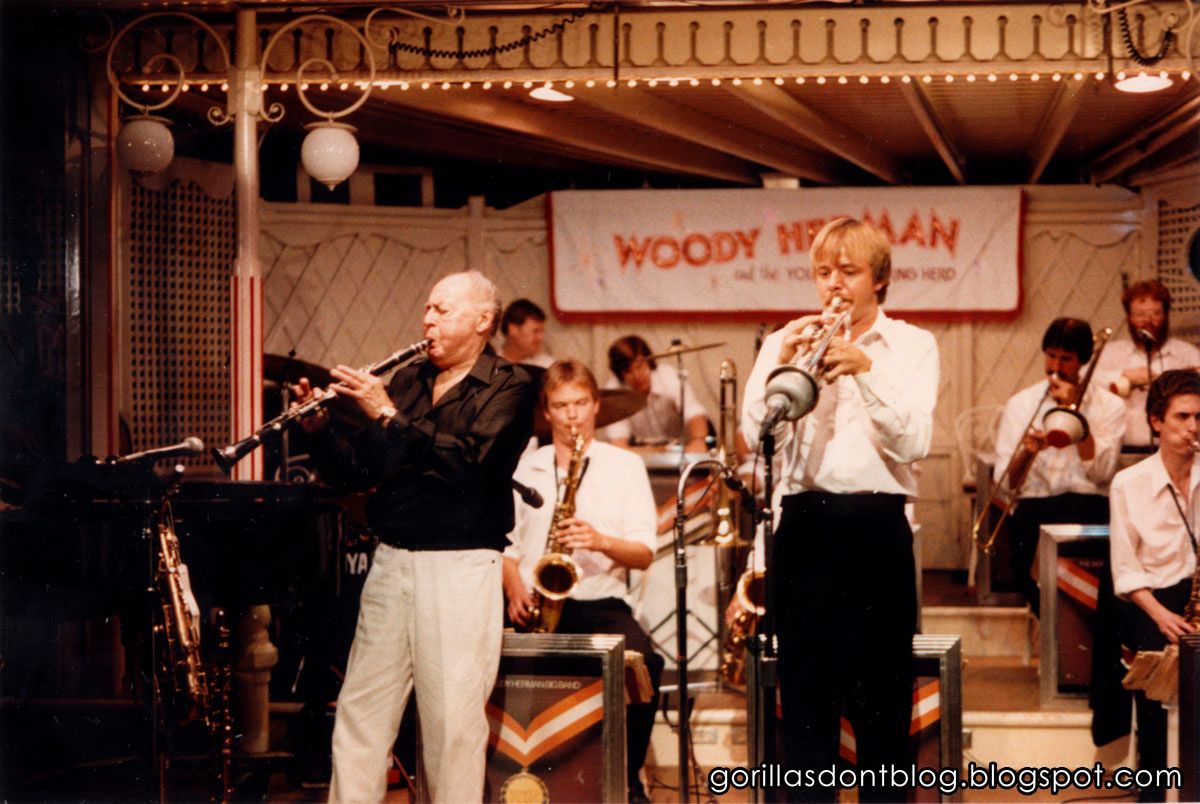 This young man (the trumpeter in the previous image) is Mark Lewis, who was a member of Woody's band from 1980 through 1986.
As you can see, Woody's band was made up of relatively young whippersnappers… this iteration was known as his "Young Thundering Herd". Don't you wish you could hear what they were playing?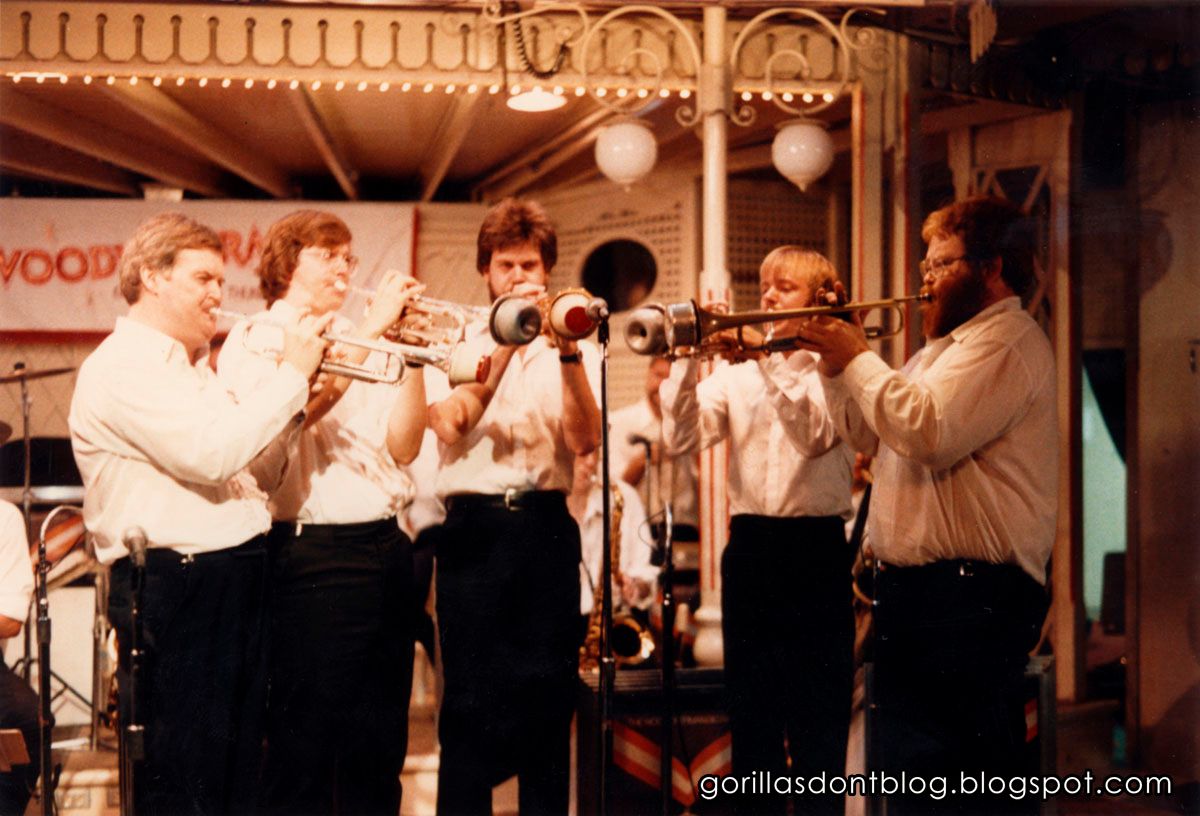 There's Woody, who was about 71 at the time, and still going strong. I wonder what it must have been for Mark to play with such an icon?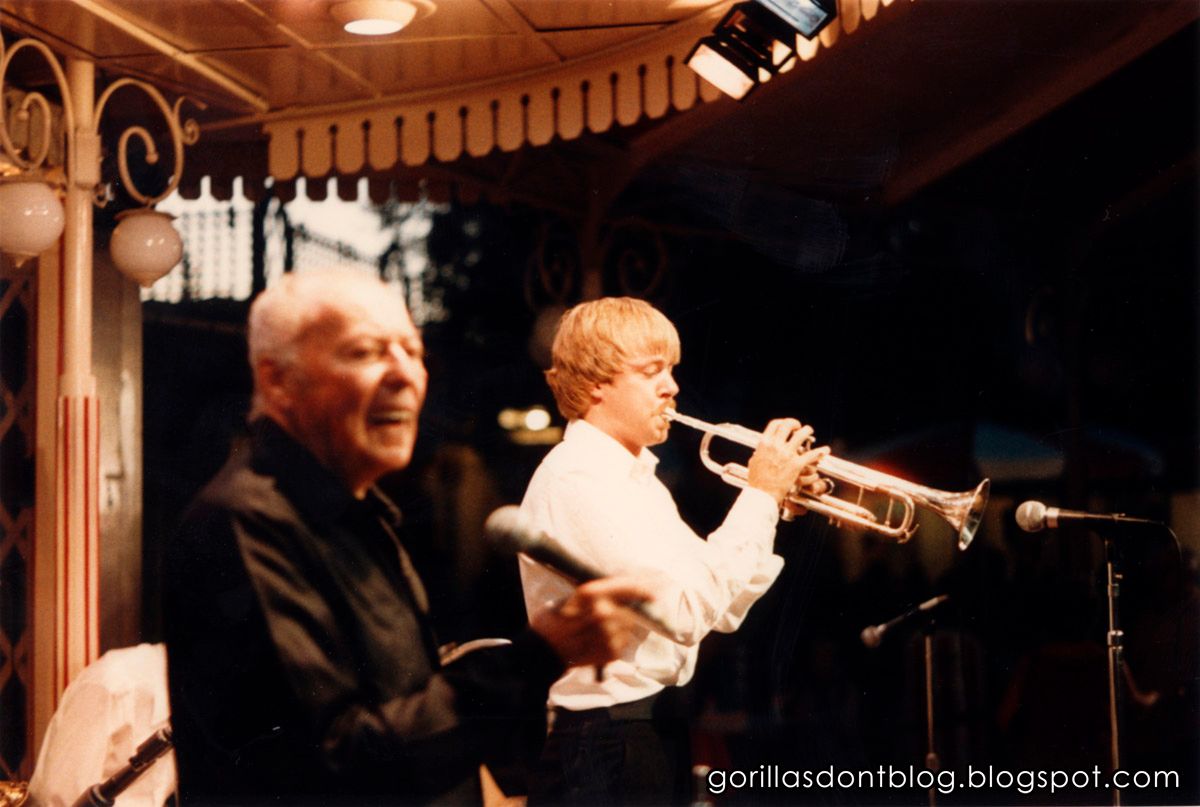 I particularly like this shot, looking back toward Main Street in the early evening, with couples dancing up a storm!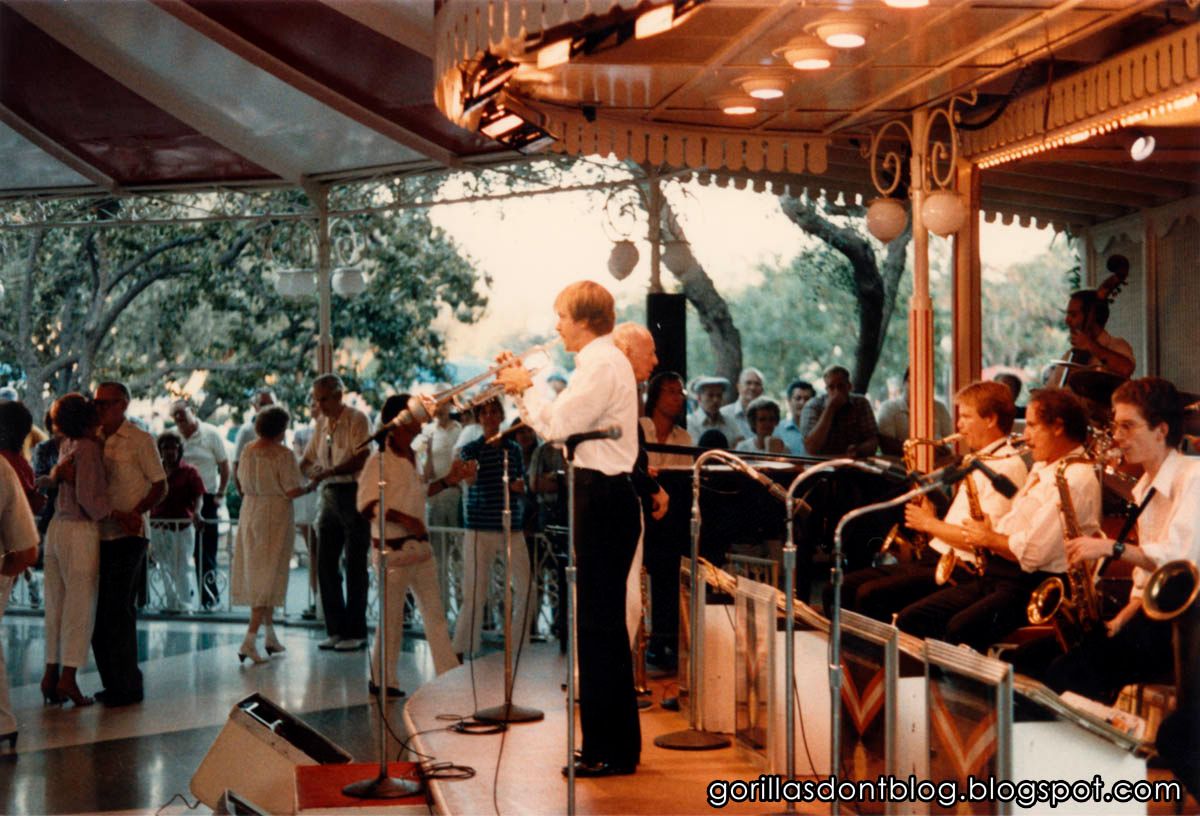 Interestingly, Mark Lewis' father was Cappy Lewis, who had been a member of Woody's orchestra in the 1940's, and a contract player for the Walt Disney Studios throughout the 1960's. You can hear Cappy performing an awesome trumpet solo in the song "The Bare Necessities", from "The Jungle Book". A classic! He also was one of the original members of the Elliot Brothers group at Disneyland. (Thank you, Mr. X, for all of that great information).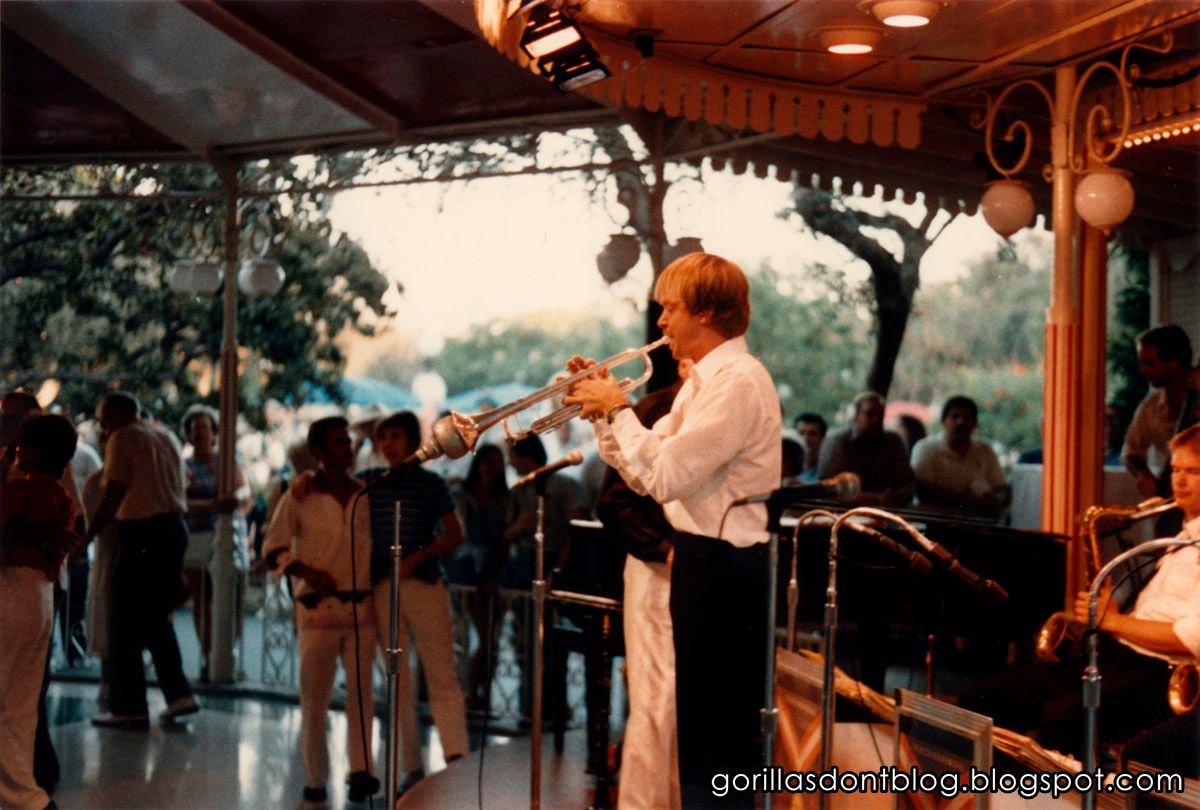 The sun has set even further, and the stage has a wonderful warm appearance here. Guest are still dancing! I'll bet it took some of those folks back to their romantic younger days.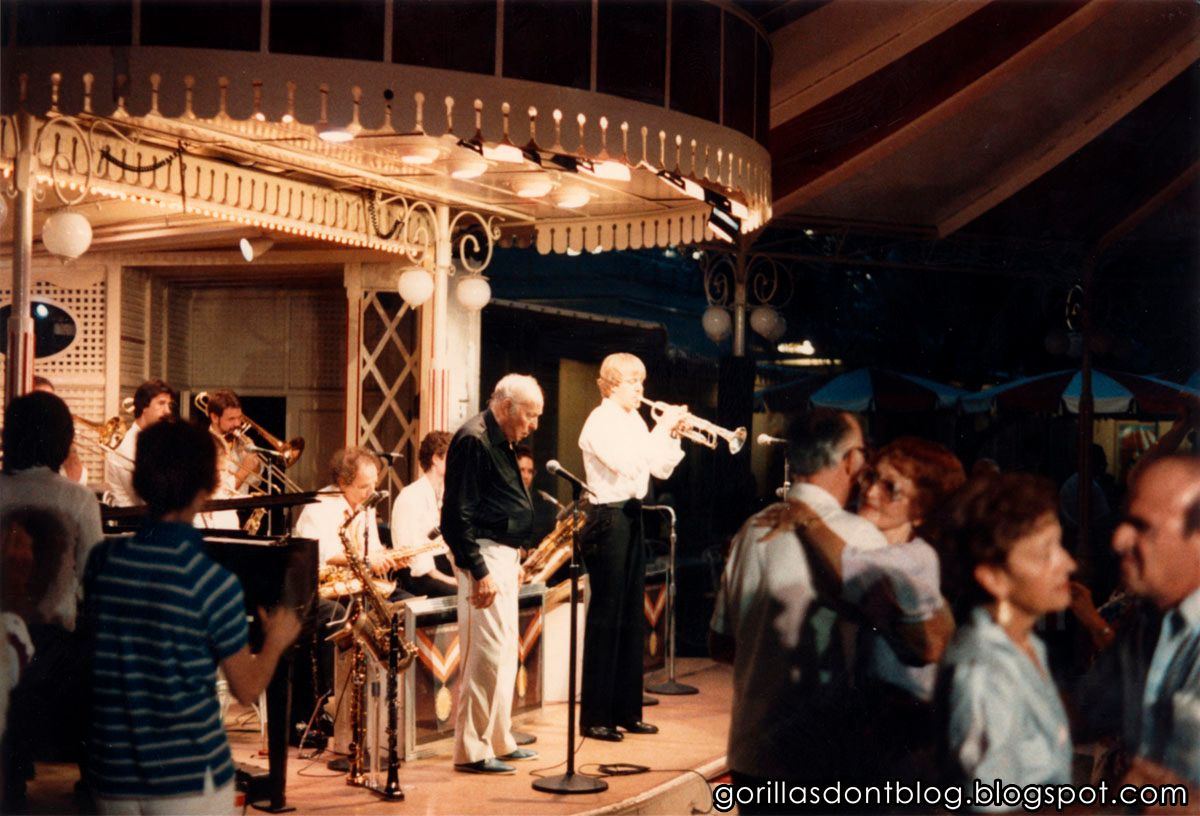 There's the master himself; what a privilege it must have been to see stars such as Woody Herman playing at Disneyland! I know that Mr. X went to see him quite a number of times, because he has shown me the photos! Maybe I'll share more of them with you soon.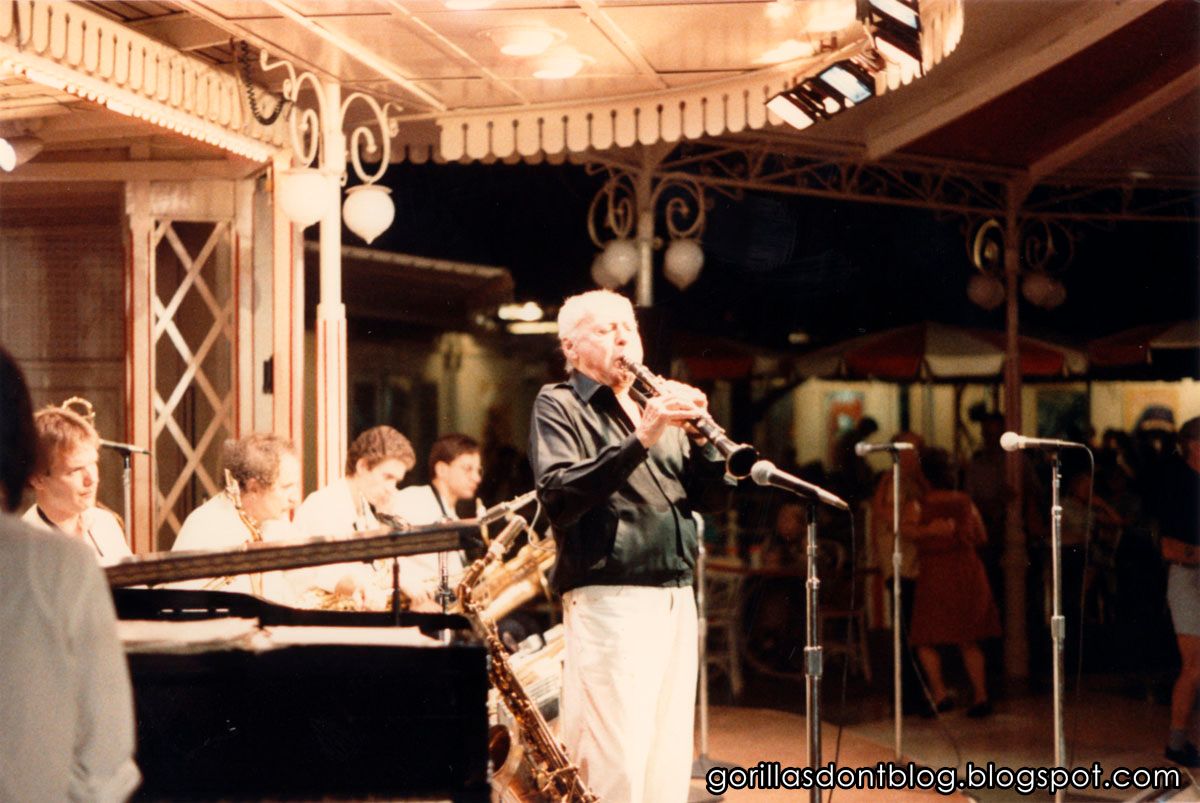 MANY THANKS to Mr. X for sharing these photos with us!