Today's slides are from a bunch that is generally very nice; bright, colorful, well-composed, and full of fiber. But it looks like some weather scooted in later in the day, making things (as the title says) dark and mungy. (Yes, I made up "mungy". Think of "hungry", only without an "r").
This one would have been super nice if the photographer had adjusted his q-stop and opened the apache on his camera. Sorry to get so technical. The inside of the Space Bar looks so dark that it seems that customers would walk out covered in ink. The Skyway must have been down on this particular day - as you'll see in a future post, the Matterhorn was under construction.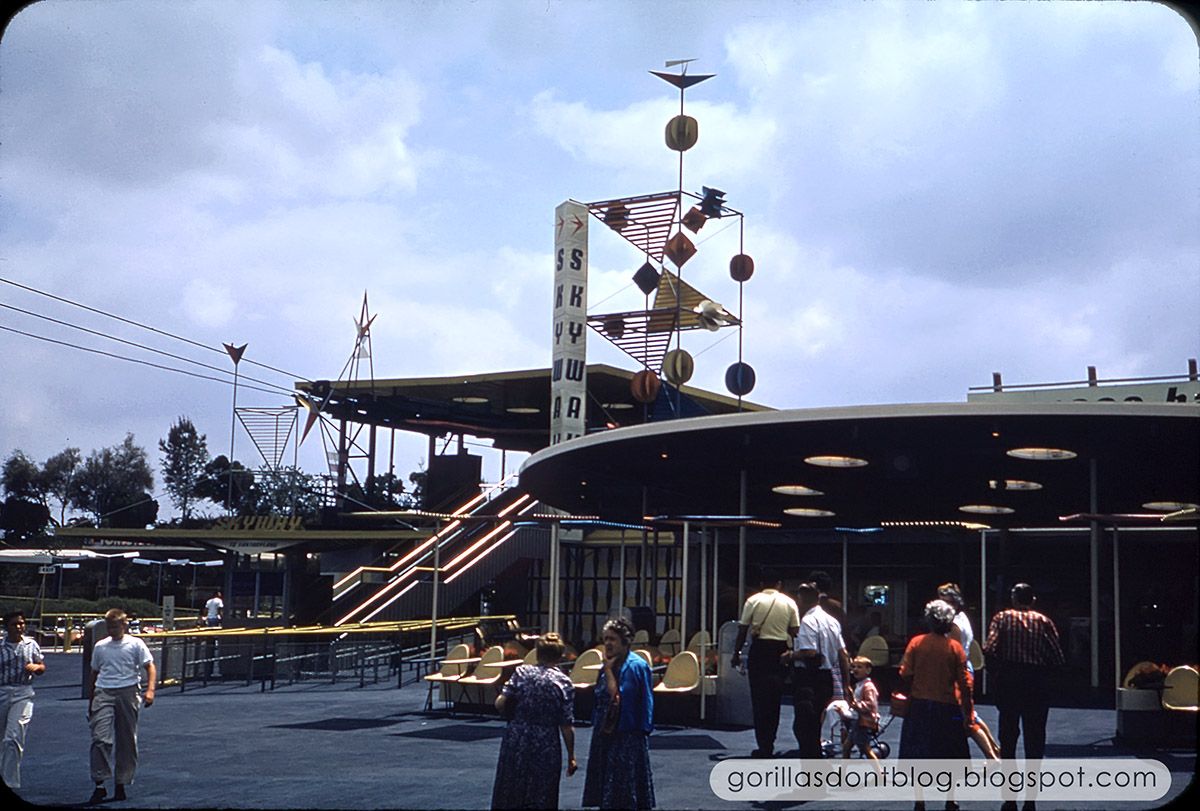 More munginess; Here are the fountains that could be seen in front of CIRCARAMA building. If you stand on your head, you can just see a smidgen of the Monsanto plastic house to the left.