It's time for some more vintage Disneyland paper ephemera - it's a little fold-out flyer entitled, "Disneyland: A Dream Come True". It has a wonderful illustration on the front that is reminiscent of several early Disneyland brochures, including
THIS ONE
(man, have I seen my jpegs all over the interwebs). When folded, this example measures just 7 inches tall by 5 inches wide. It has a "1955" date on it.
Starting to unfold it, we see the rear panel and the one next to it with an advertisement for Nash automobiles. American Motors built Nash, Rambler, and Hudson cars, as well as Kelvinator appliances, and they were an early sponsor of "

CIR

CAR

AMA

".
There are variations of this brochure with different advertisers on the back... Nash is scarce, but there is also one with an ad for Yale Lock and Key, Gallenkamp/Blue Bird Shoes (2 versions), Dutch Boy paint, and Mr. X has one that says "It's cooked with gas". All of those are very rare and fetch crazy prices! The most common example is a slightly longer format with an ad for TWA on the back.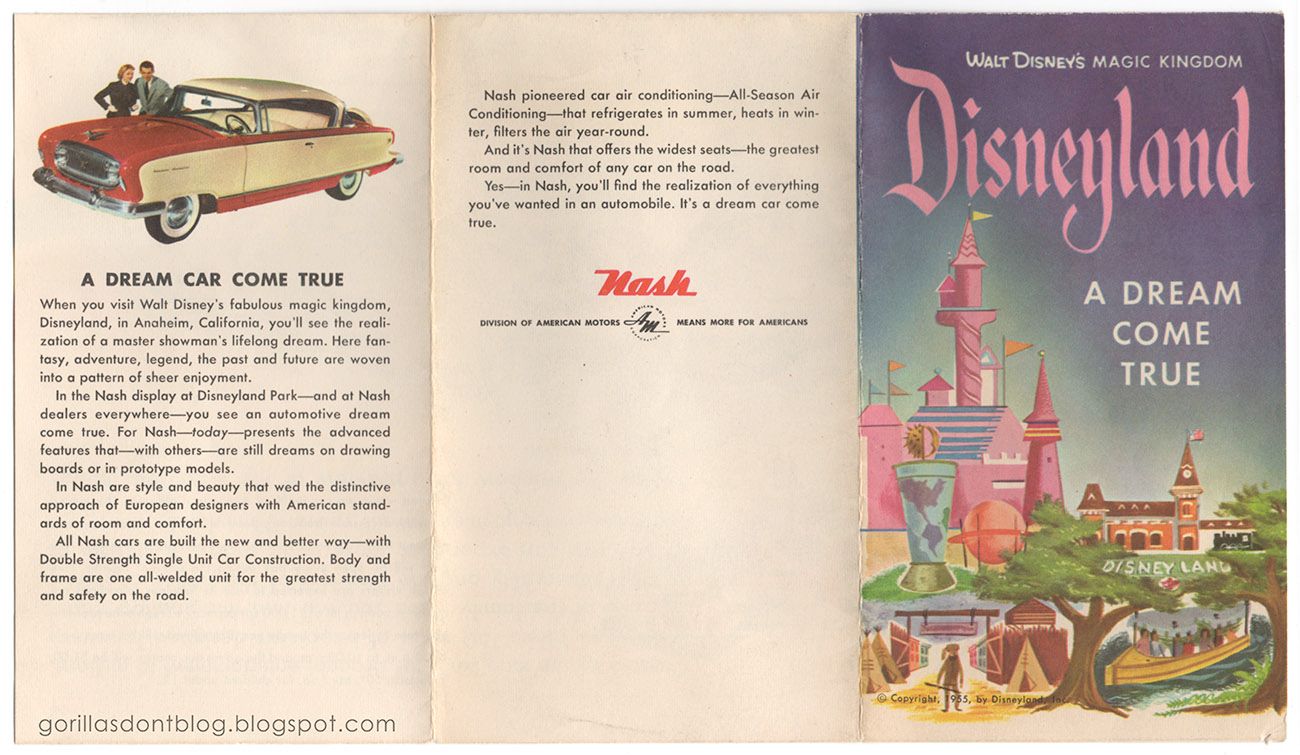 I love these little spot illustrations and fun descriptions of each land. In Tomorrowland there is a Saturn-shaped thing... artistic license I guess.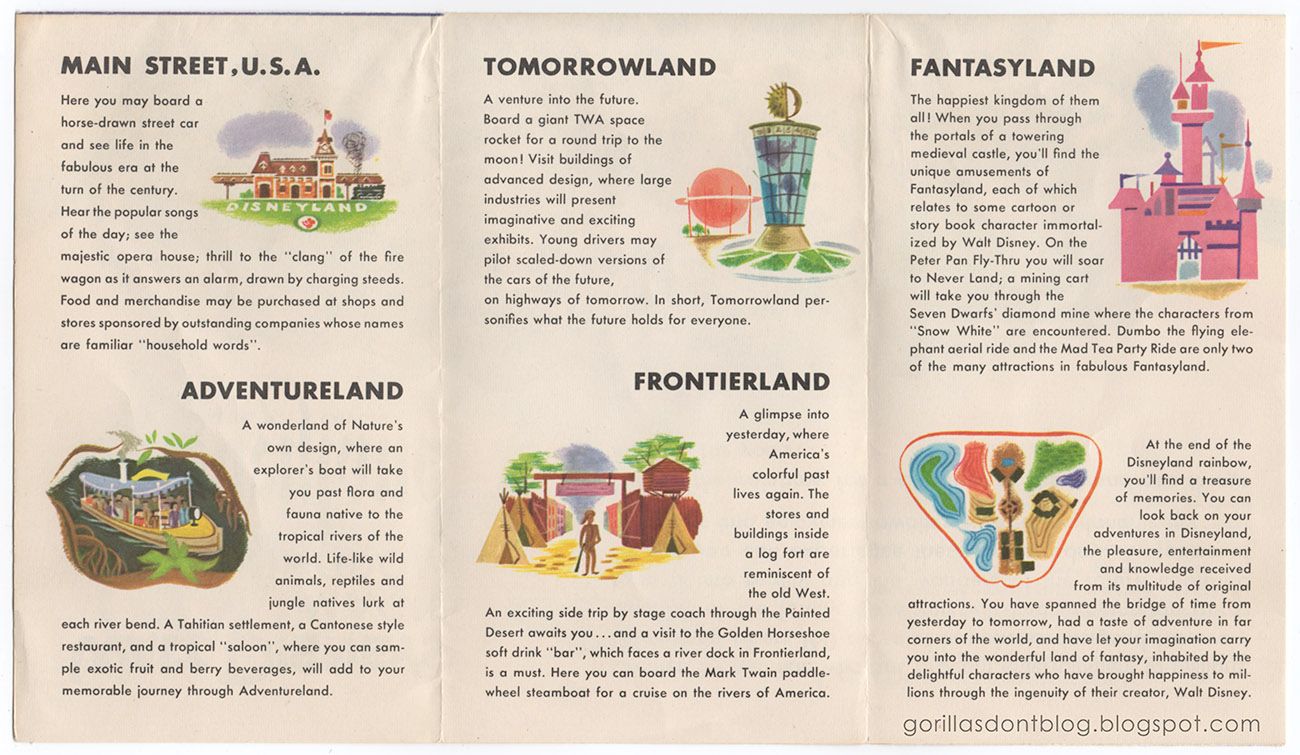 And last, but certainly not least, is this awesome map inside; it's similar to a few other very early artist's renderings with some charming inaccuracies. I love how the western half of the park seems to be mostly water! I made this jpeg nice and big so that some dopes can sell prints on eBay. Mark my words, junior gorillas, mark my words.
The heart of Frontierland is depicted as being largely inside a log stockade instead of the city along the river that we actually got. There are two steam boats, as well! The Dumbo attraction has the elephants hanging from chains instead of supported by arms. And the northeastern part of the park is represented with what appears to be a "ride through the countryside" placeholder. Half of Tomorrowland is pink!
I hope you have enjoyed this vintage paper item!