You can't get to many places in Disneyland without first passing through the hub and Plaza. Besides, that Bavarian castle has a way of drawing crowds, like a lightbulb draws moths. Notice the Horse Drawn Streetcar heading toward us, I'd never really noticed how the track hugs the curb in this area.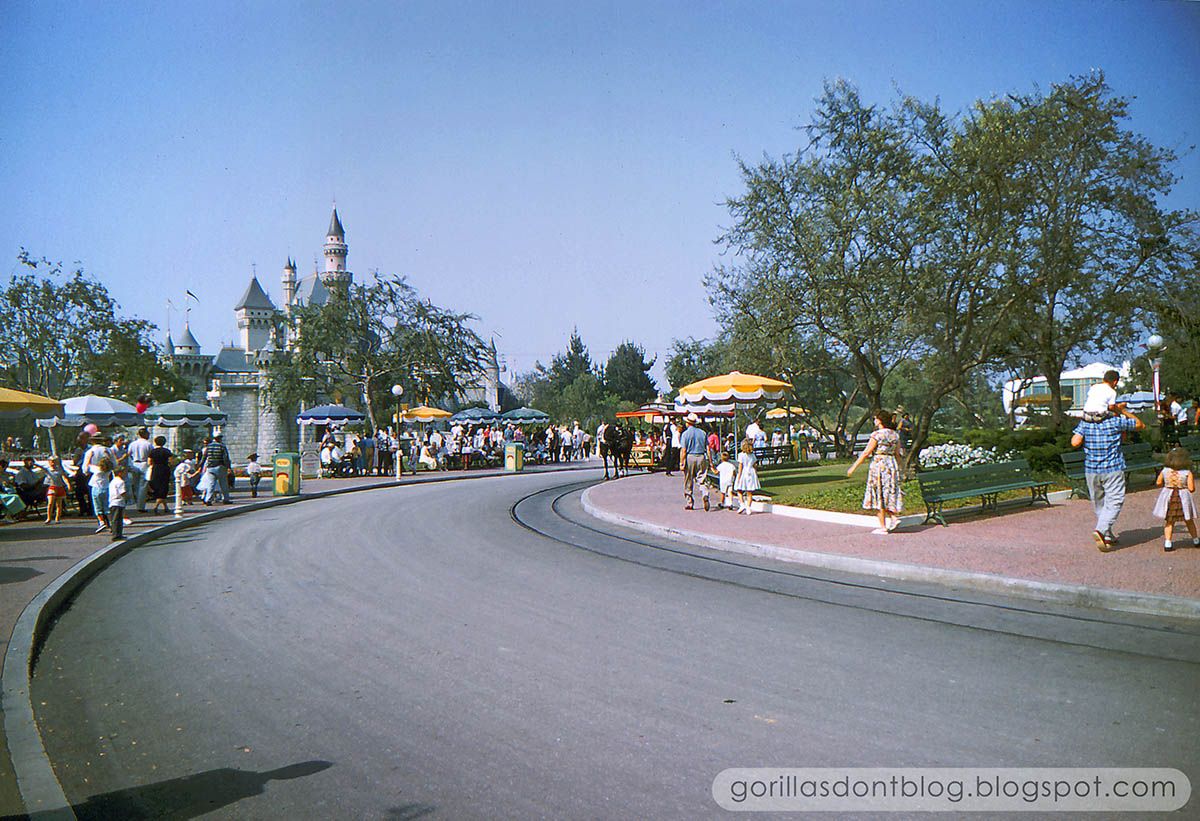 You know how I like to zoom in for a bit of retro people-watching. Dad is going to get tired of carrying that kid on his back real soon. The Monsanto house is just visible, let's go there!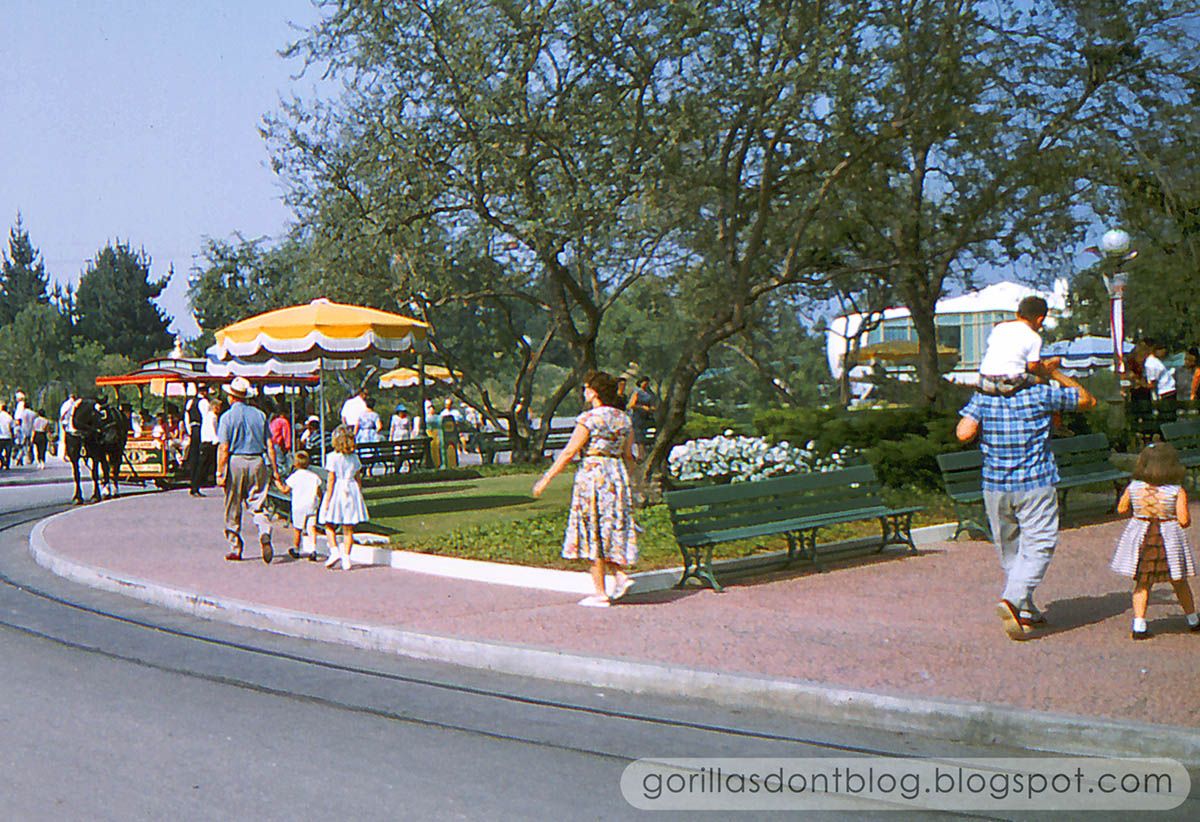 Judging from the shadows on this July day, it looks to still be later the afternoon. But it won't be dark for many hours! Notice the buckaroo next to the trashcan. Lots of guests seem to appreciate the many benches and umbrellas.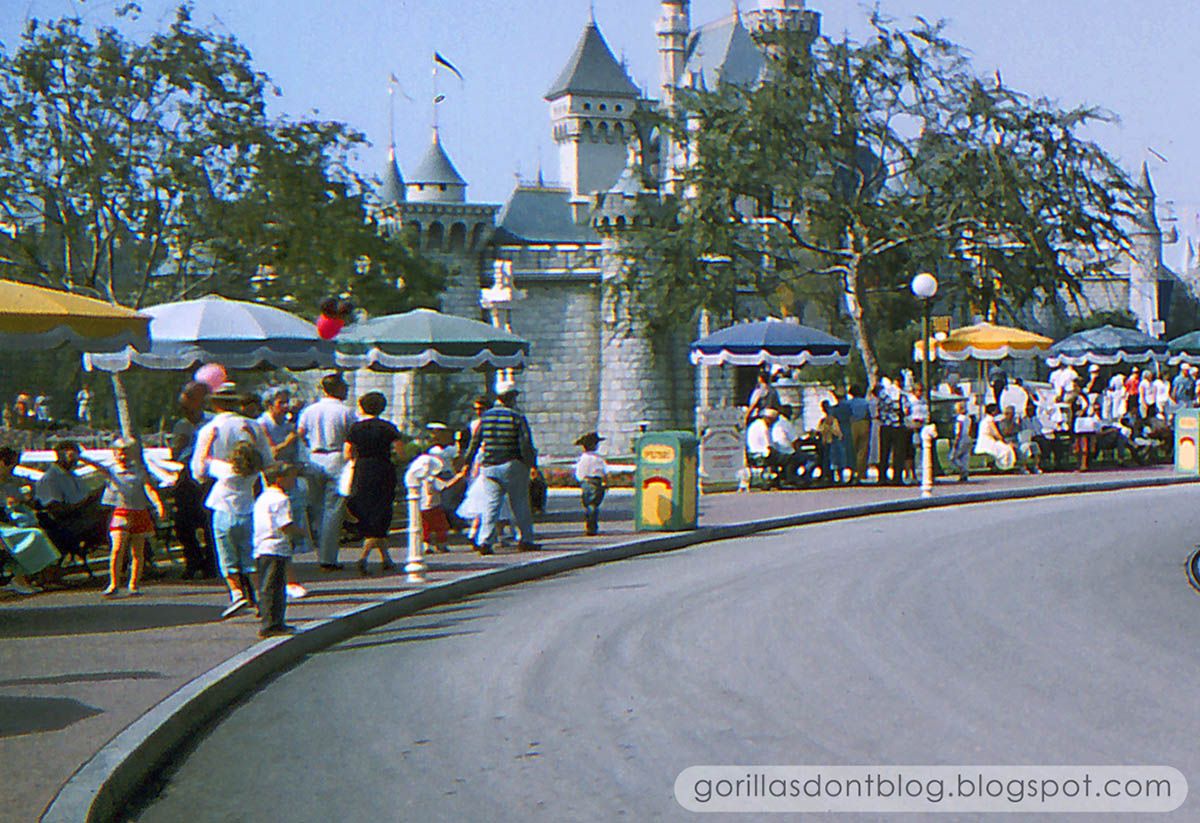 Next we finally leave Main Street and are in Frontierland. This is an unusal angle with the shooting gallery in the distance. I tried scanning this one with a different color profile, and some weirdness resulted. Oh well! Once again I enjoy looking at the vintage people.