Eight years after the original "Enchanted Tiki Room" debuted in Disneyland ("A Musical Fantasy With An Astonishing Cast of Audio-Animatronic Personalities"), a second version opened in the Magic Kingdom, this time called the "Tropical Serenade". It's a "musical luau"!
Mr. X took some very nice photos of the exterior of the Tropical Serenade; I love the way this building looks so completely different from the California version, especially with that distinctive tower. Presumably it echoes some kind of Polynesian architecture, but I'll be darned if I know which island culture is represented.
Notice the little dome with the muppet-like "eyes". It's either intended to scare away evil spirits or eat cookies.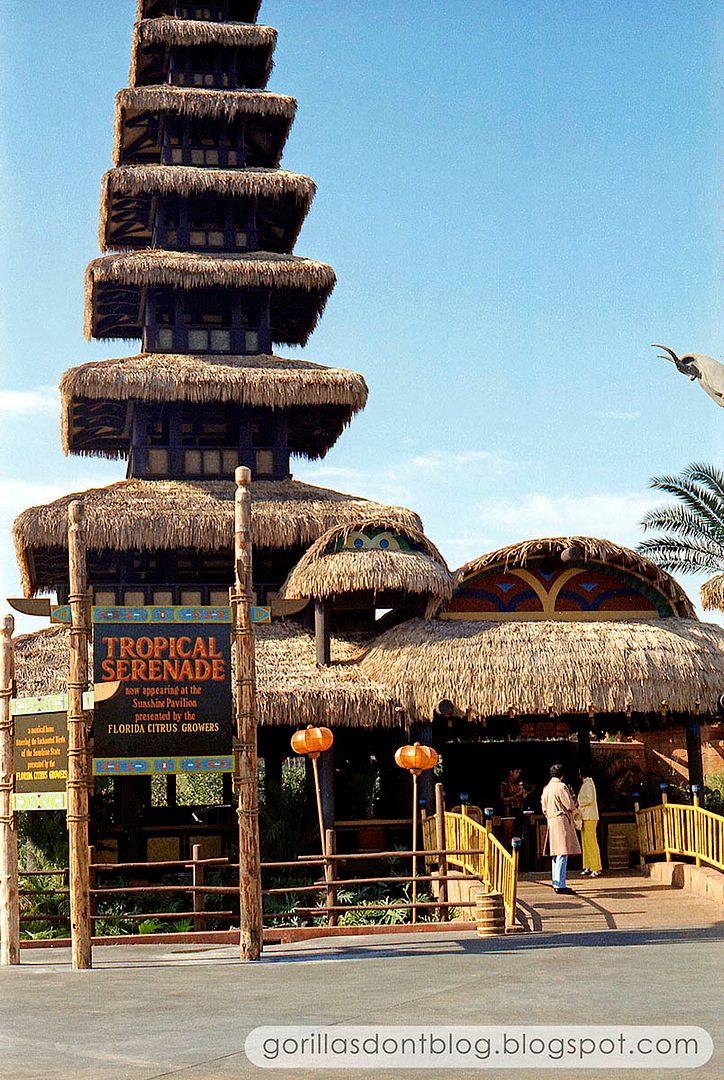 This one is almost "postcard worthy". I love the stylized bulls (water buffalo?) atop some of the gables. Those orange pumpkin-like lamps are interesting too, I've never seen anything quite like them. Check out the pants on that kid with the yellow shirt!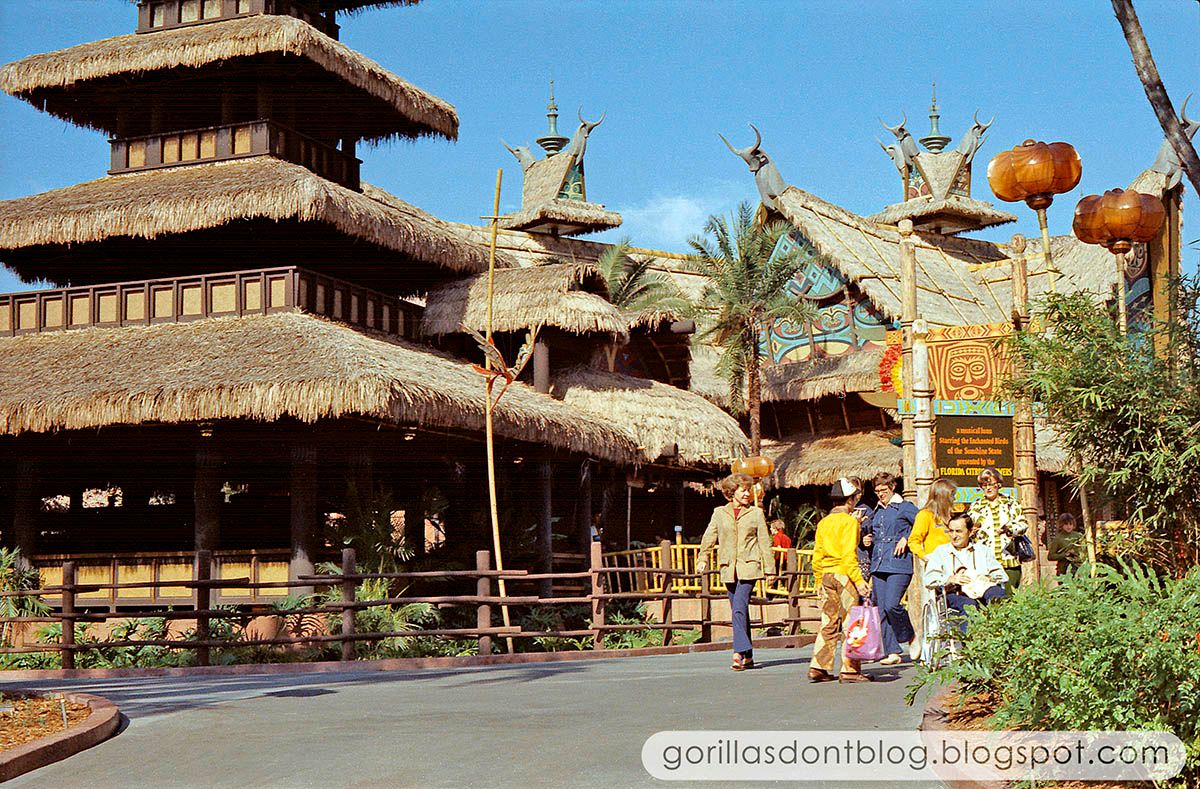 And finally, a third shot - redundant, but lovely nonetheless.