There aren't many things in this world that I like better than a beautiful photo of vintage Tomorrowland - and today's first example is a lulu. The photographer was aboard the Peoplemover, or at least I believe so.
I love the perspective on the Skyway buckets as they head toward (and from) the openings in the Matterhorn. The square buckets look like plastic ice chests - as if they were insulated to help keep guests cool! Down below there are Peoplemover vehicles, and Monorail Red, as well as some Autopia cars. All under a cloudless sky on a perfect July day.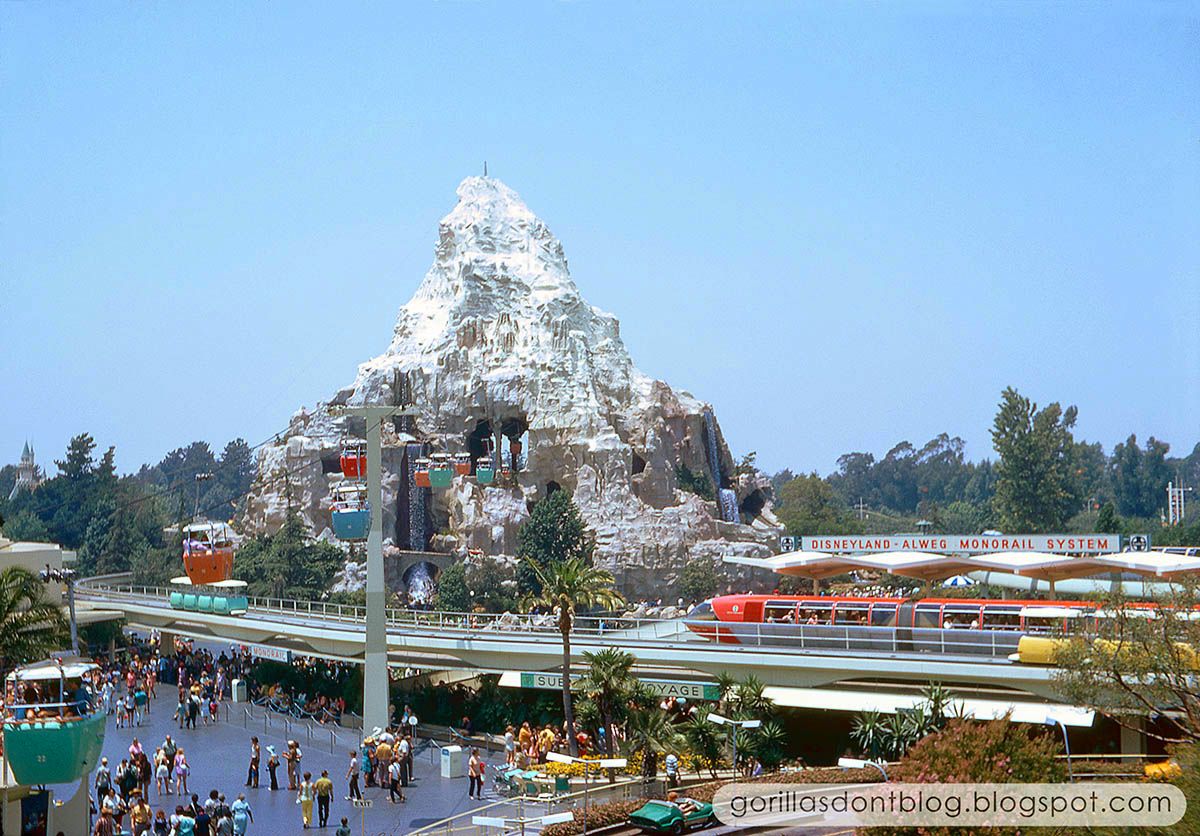 This one is not quite as dazzling, but it still offers an interesting view as seen from the Disneyland Railroad while stopped at Tomorrowland Station. In this photo and the previous photo, the Peoplemover trains are empty for whatever reason. But if it wasn't running, how could the first picture have been taken from it?!