Who wears short shorts? Wait, wrong question. Who loves vintage photos of New York City? I do!
Let's start with this one from April, 1959, taken in NYC's Chinatown Many large cities have their own Chinatowns, but the one in lower Manhattan has the largest population of Chinese people in the western hemisphere. I think. Wikipedia also says that San Francisco's Chinatown has "...the largest Chinese community outside of Asia", so I'm just going to watch some cartoons and get on with my life.
Meanwhile, this photo has lots of vintage appeal, and I love the combination of New York brick buildings and those wonderful signs. Imagine how great that neon looked at night!
This slide was hand-labeled "New York City", but I have no more specific information. Nevertheless, that old gas station is pretty awesome. I wonder how much gasoline was? 25 cents a gallon? Meanwhile: winter is coming!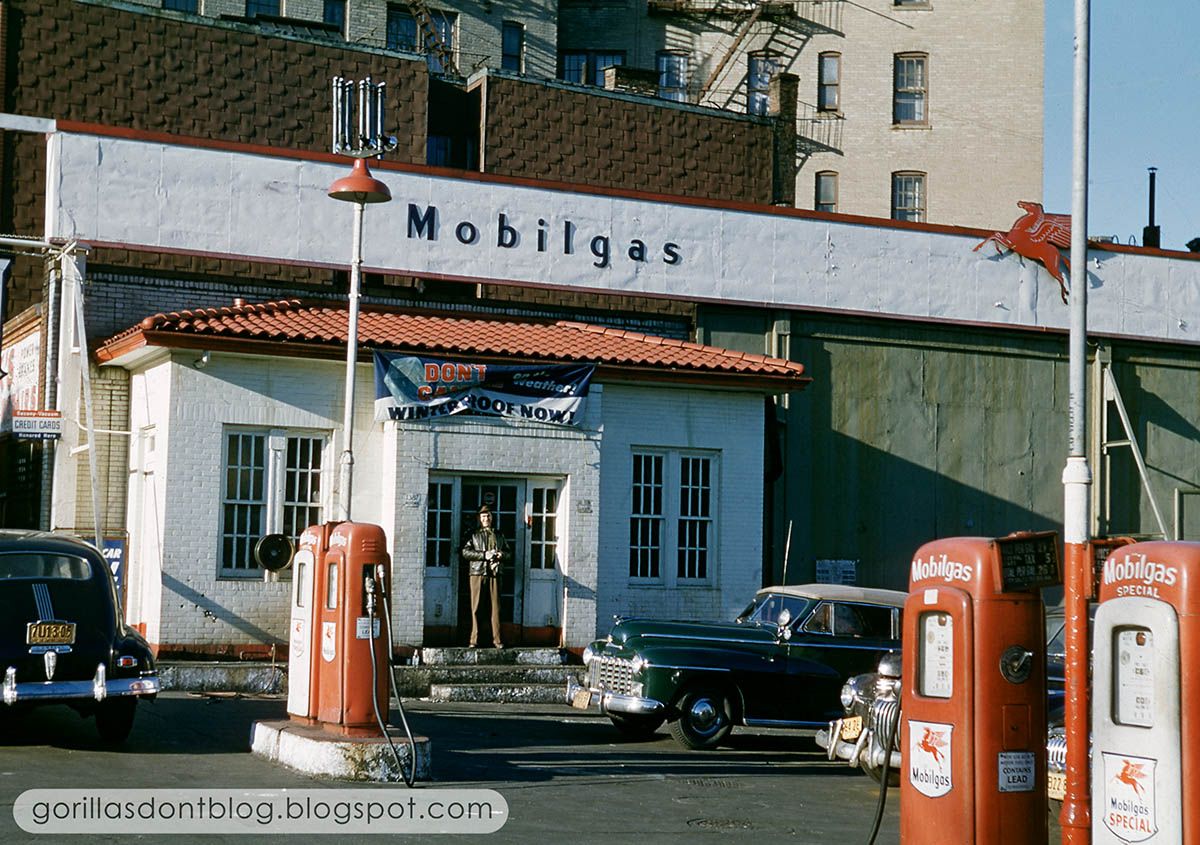 This last photo is from April, 1966 and shows three girls in the plaza at Rockefeller Plaza (named after John D. "Oysters" Rockefeller). In the background you can barely see Paul Manship's golden statue of Prometheus - the Greek titan who famously invented the jelly donut. I'm pretty sure.