As you know, I've been rescanning some slides that (for various reasons) had not necessarily turned out so good during my first attempts, sometimes as much as ten years ago. Today I am sharing two rescans that came out surprisingly well!
Let's start with this 1956 view of the Bertha Mae; the slide had turned reddish-orange, and at the time (2010) I just couldn't get the color-correction to a point that was satisfactory, so I just decided to make it black and white.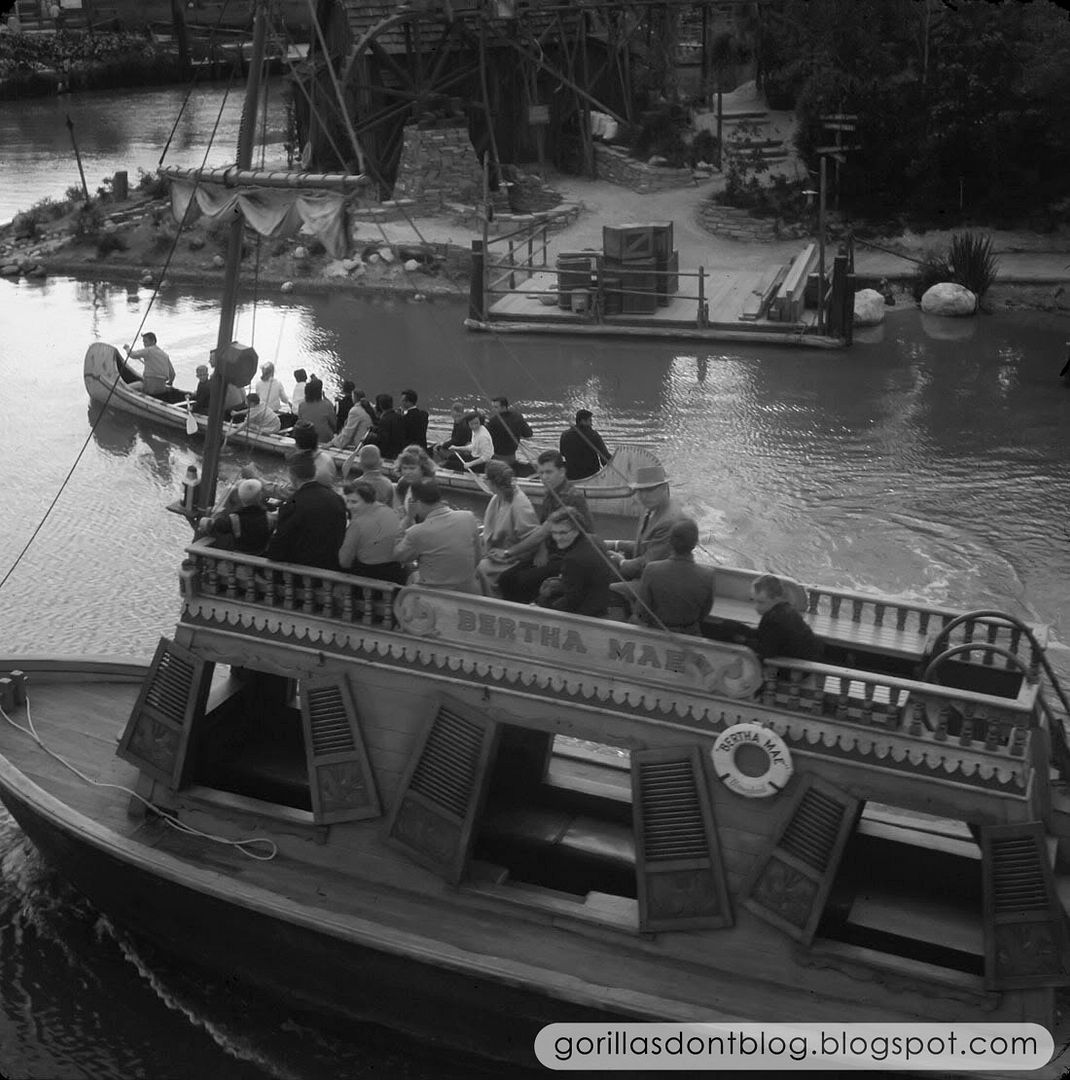 Look at how good it turned out this time! Even I was surprised. I love this angle looking down on the Keel Boat, with all of the passengers grouped on top! Everyone's bundled up, so it was a chilly day. A canoe passes nearby; another neat detail is the fact that you can get an idea of what the inside of the Keel Boats was like. Pretty spartan, with simple benches and pads, sort of like the seats on the Jungle Cruise.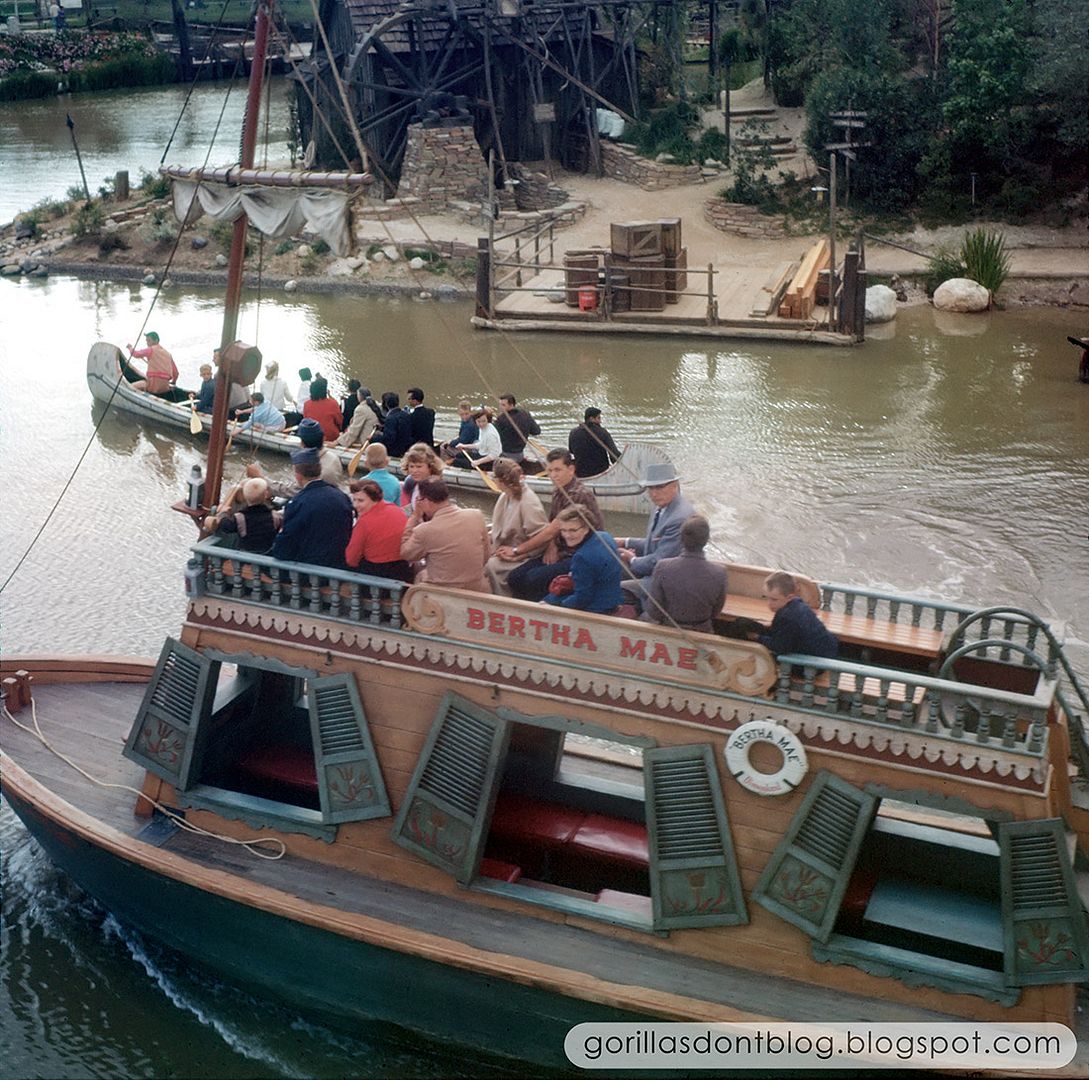 From the same group is this shot of Fowler's Harbor, again reduce to black and white (and cropped).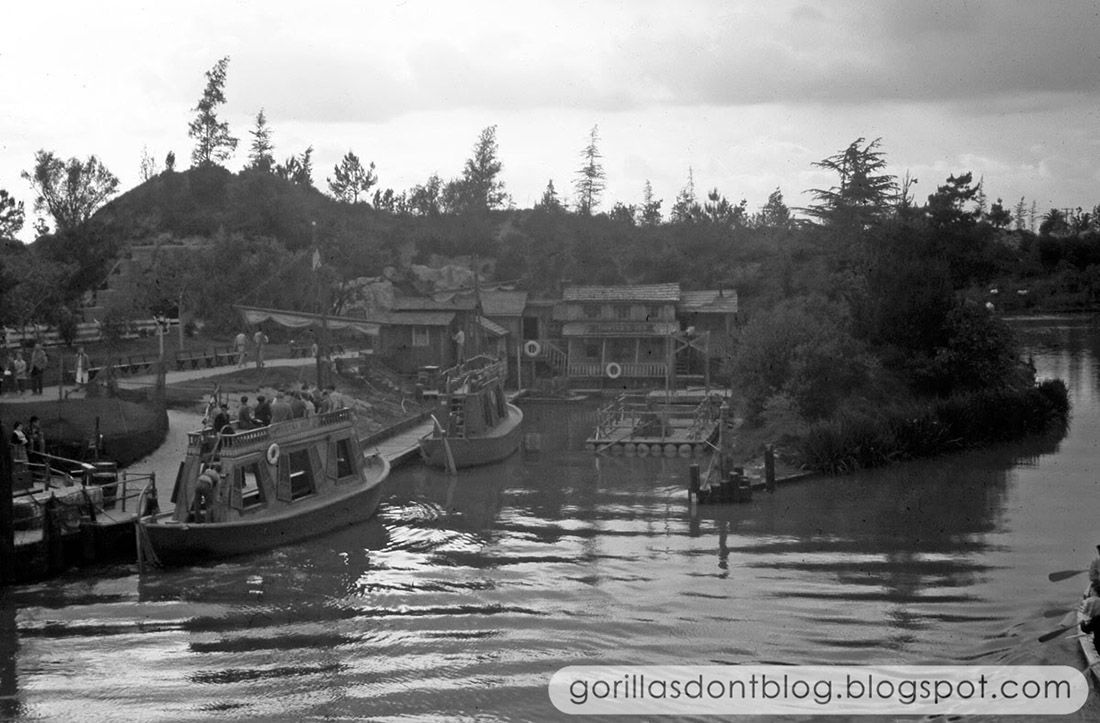 The color is back, and looks pretty decent, all things considered. The Bertha Mae has just pulled up to the dock, you can see that it has the same folks that were in the first photo (the Gullywhumper sits unused). Notice the walkway that led to the tunnel where guests could enter the Indian Village.