I have two excellent photos from Tomorrowland for you today! We'll start with this great shot of the Monsanto House of the Future when it was brand-new. It still looks wonderful, nearly 60 years later. I'm not sure if the designers considered this example to be full-sized, or if it was more of a "proof of concept", but I think that something like this might actually appeal to homeowners today if it was scaled up, perhaps 50% larger. Or twice as big, what the heck! Mid-century design is all the rage today, after all.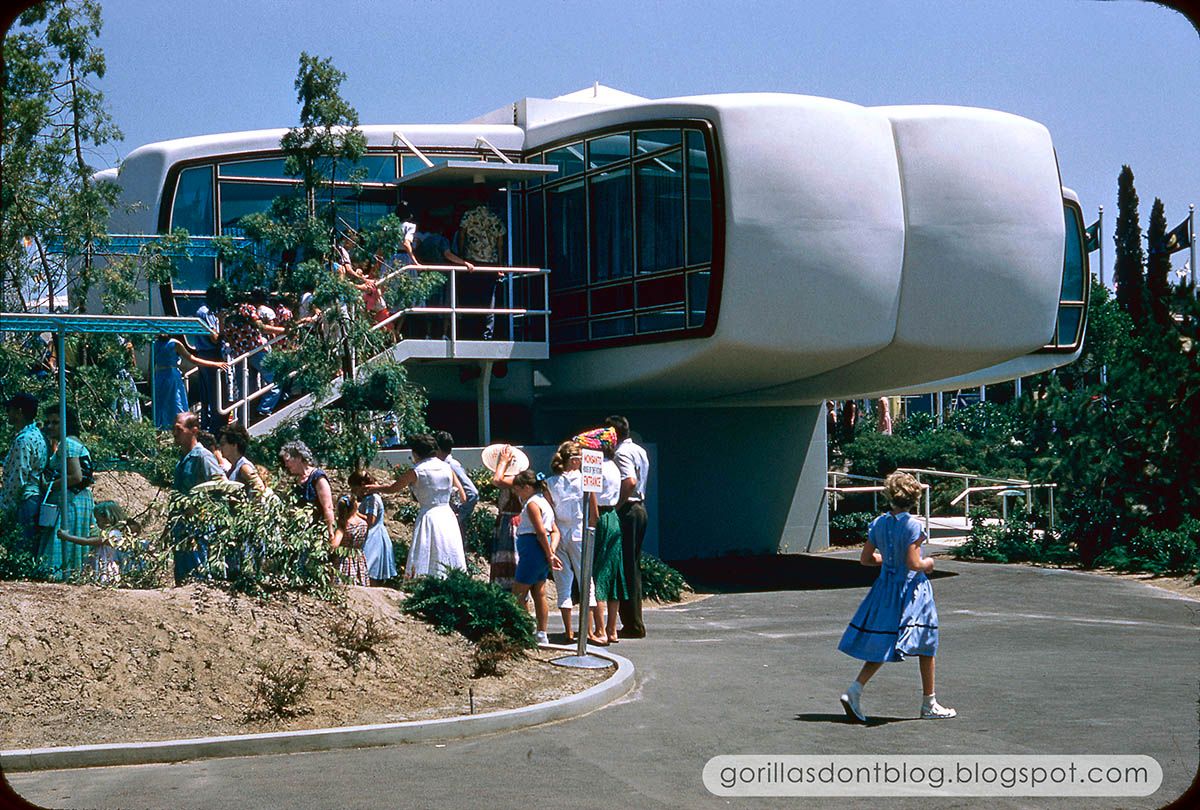 Are companies still trying to design efficient, sturdy, attractive, affordable houses these days? Or have they all given up, conceding that the general public wants a traditional home and not some crazy plastic mushroom?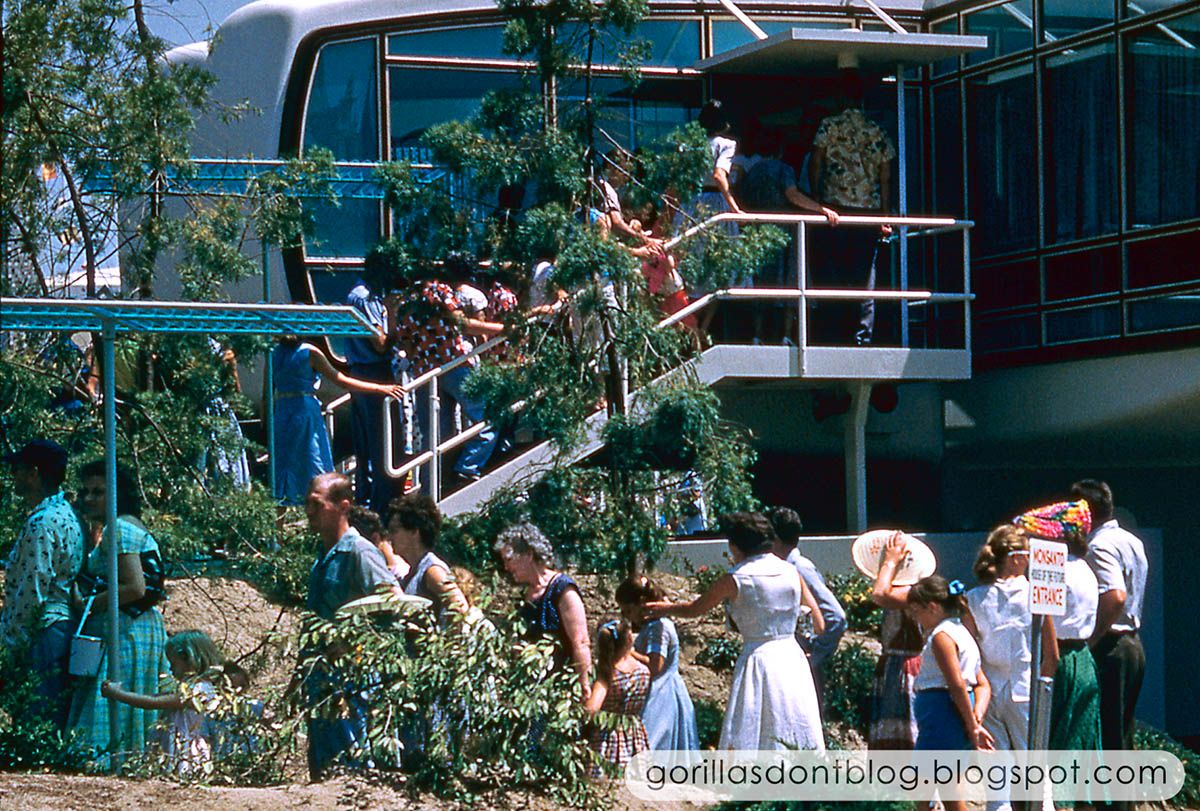 Next is this nice view of the Tomorrowland Autopia load area as seen from the Skyway. Look out, the Richfield eagle is heading right toward us! The landscape isn't very... well, landscaped. It looks like the drought-parched front lawns of many SoCal homes that you'll see today.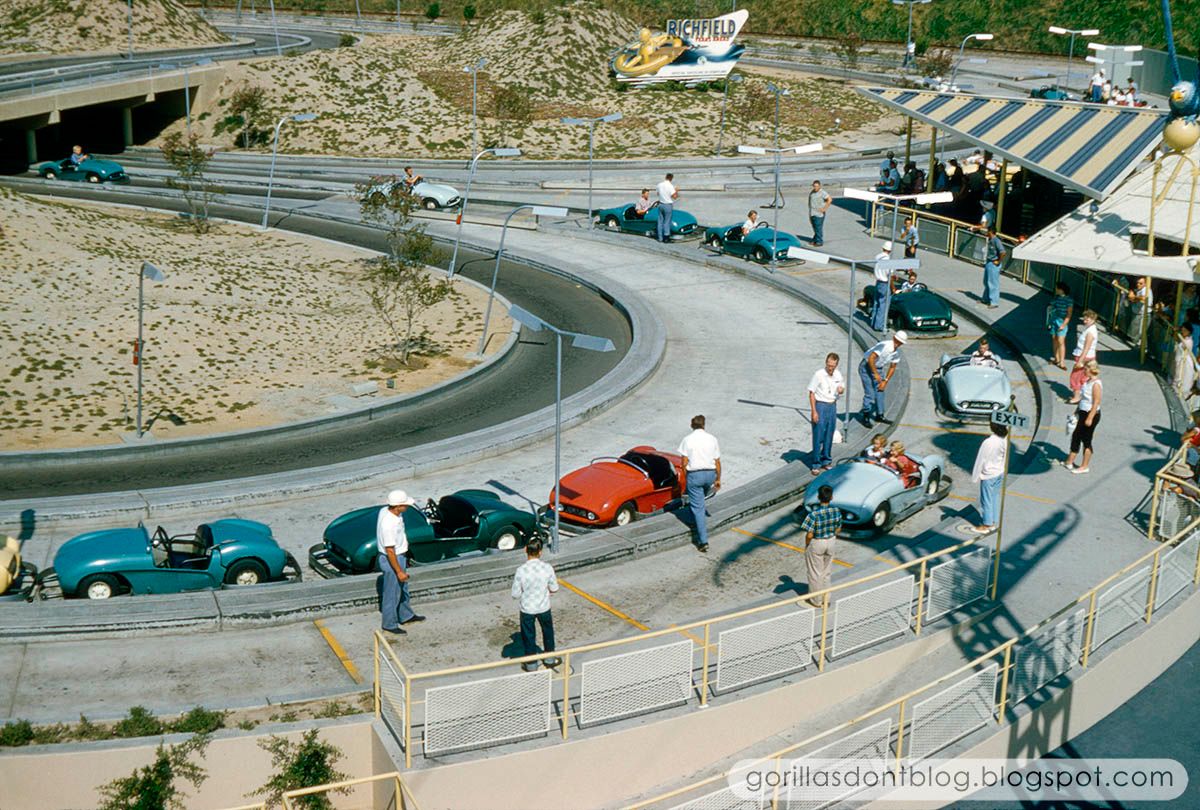 Zooming in, we can see a pair of little girls at the wheel of a light blue vehicle. Now that I am paying attention, most of the cars are in shades of blue or green, so the tomato-red example really stands out.