It's time for more photos from the Devlin family! These come specifically from Mike Devlin, who lived the dream and became an Imagineer during the development of EPCOT's "World Showcase". Mike generously shared some wonderful photos of some of the intricate models that were built for various pavilions - and some models for pavilions that never happened!
Today I'm posting photos of the never-built Costa Rica pavilion. Mike said, "This model was used as a marketing device to coax Costa Rica to join World Showcase, so we really put our hearts into it."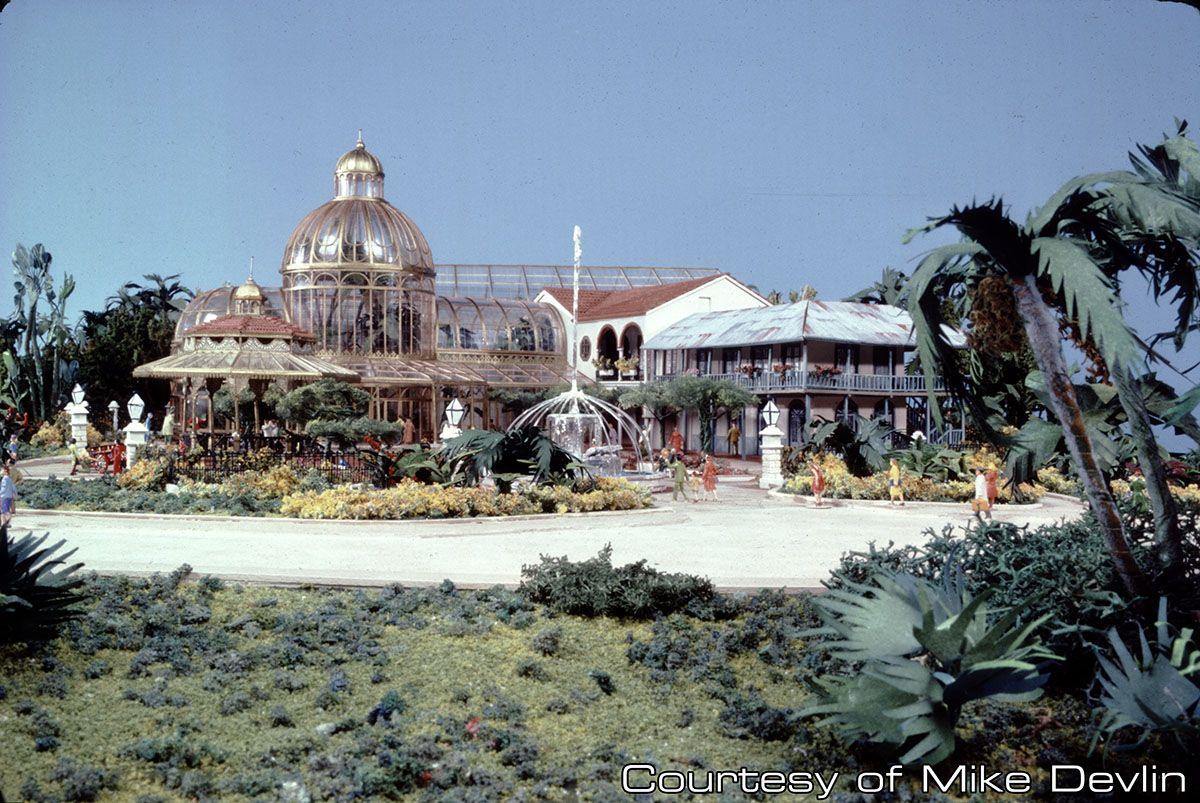 As you can see, this really was an amazing model! In future posts, you'll see that all of the other pavilion models were done (as Mike says), "...in shades of gray to allow the designers to see shapes rather than details". But the Costa Rica model, "...was done in full color from the get-go".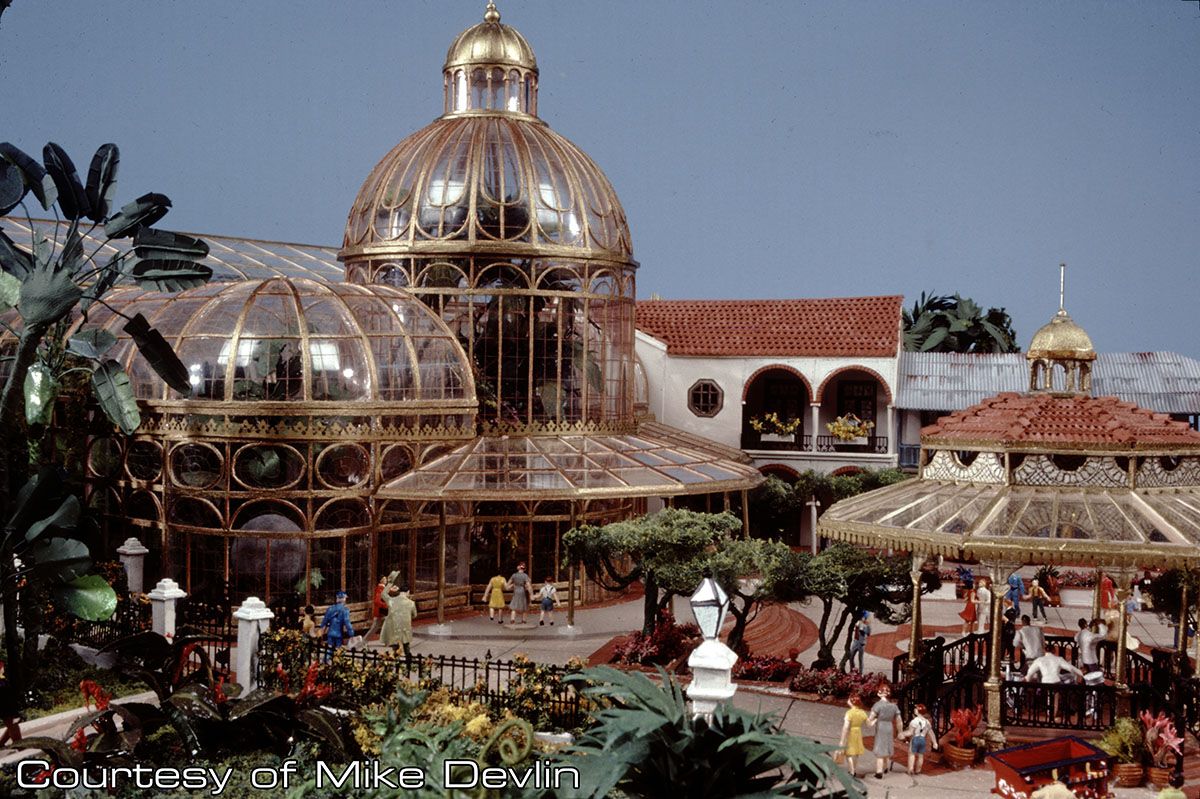 The style was an interesting combination of traditional Spanish colonial architecture, combined with almost Victorian-style glass domes and a vast greenhouse, presumably to contain a representation of Costa Rica's lush rain forests.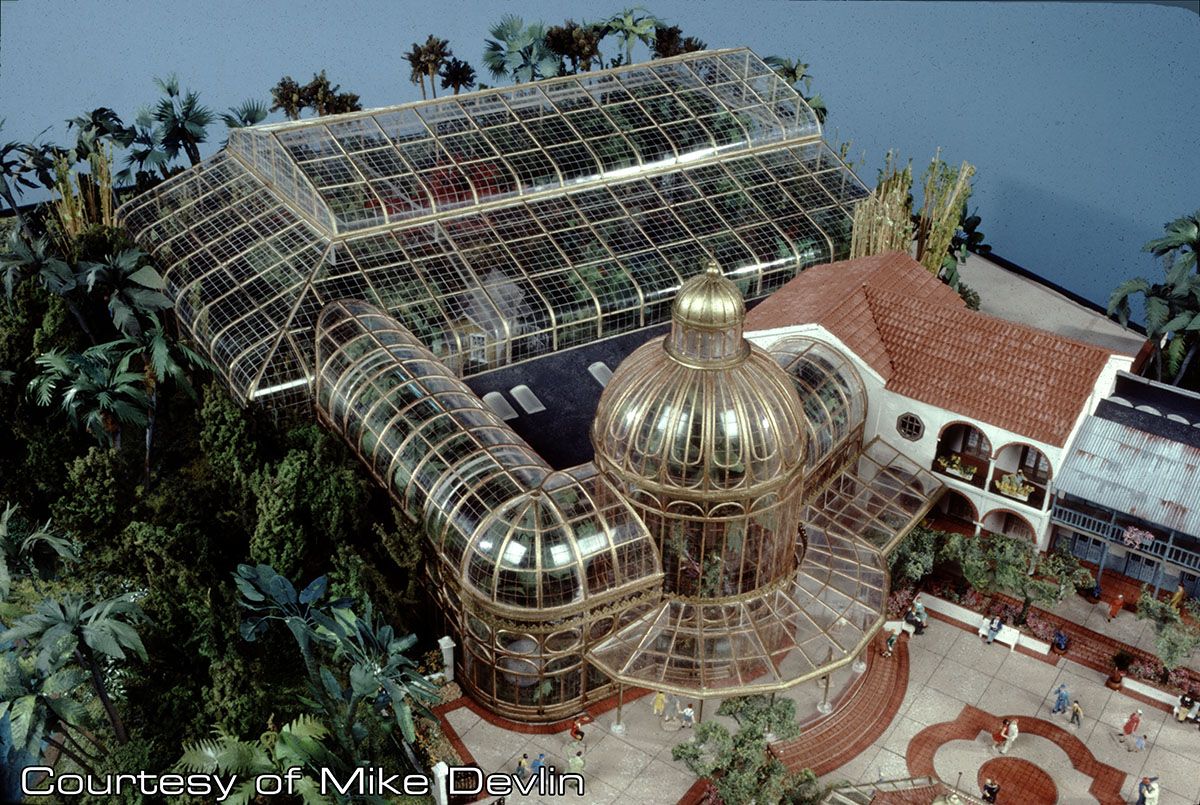 This is a neat "high altitude" view showing the pavilion in relationship of the pavilion to the waterfront (the World Showcase Lagoon, I assume). From this angle we can get a better look at some additional structures that have corrugated tin roofs, evoking the kind of buildings that one might come across in the jungle.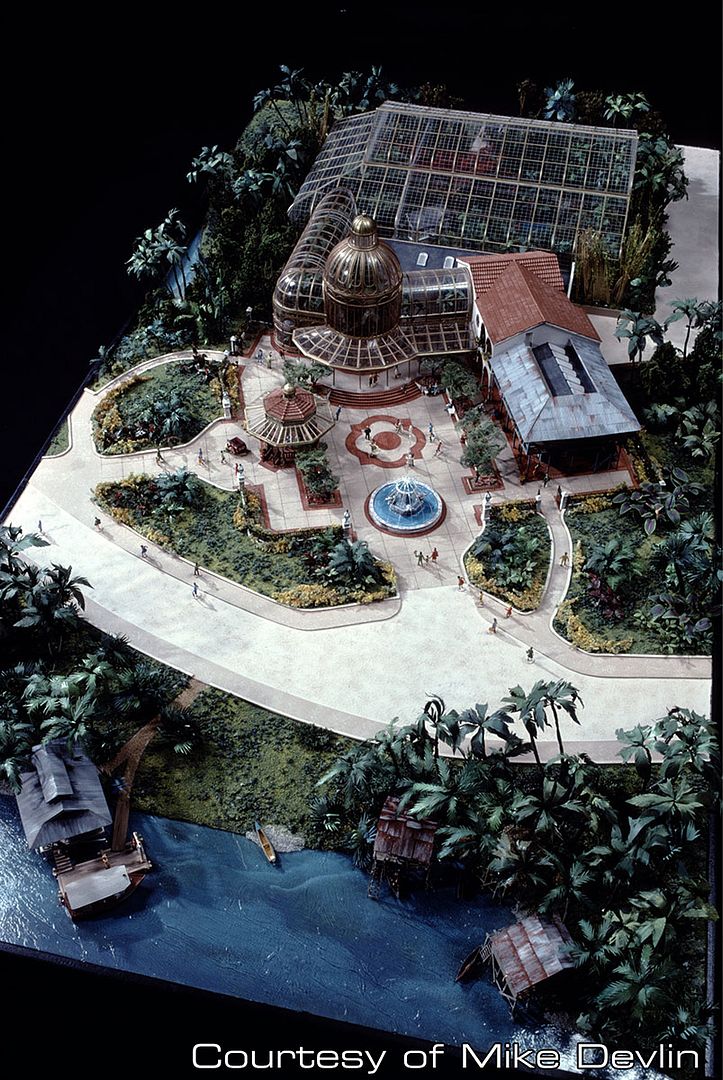 This part of the model represents some of the lush botanical gardens that guests would have been able to enjoy.
Here's Mike again: "Costa Rica eventually delined, and the model was destroyed. There were sad faces in the WSC model team that day". Oh man, destroyed. That hurts.
Many thanks to Mike Devlin for sharing these photos and some of his recollections. There are more pictures of EPCOT models coming up!