I am happy to present today's first image, this beautiful view of Fantasyland as seen from the Skyway circa 1962. It's from the same lot as a
previous post
, and both have bright, amazing colors. Our photographer was facing toward the Matterhorn, but heading back toward the Fantasyland Skyway chalet (recently torn down). Below us is Mr. Toad's Wild Ride, along with a little ticket & information booth. I need two ticket books and three informations.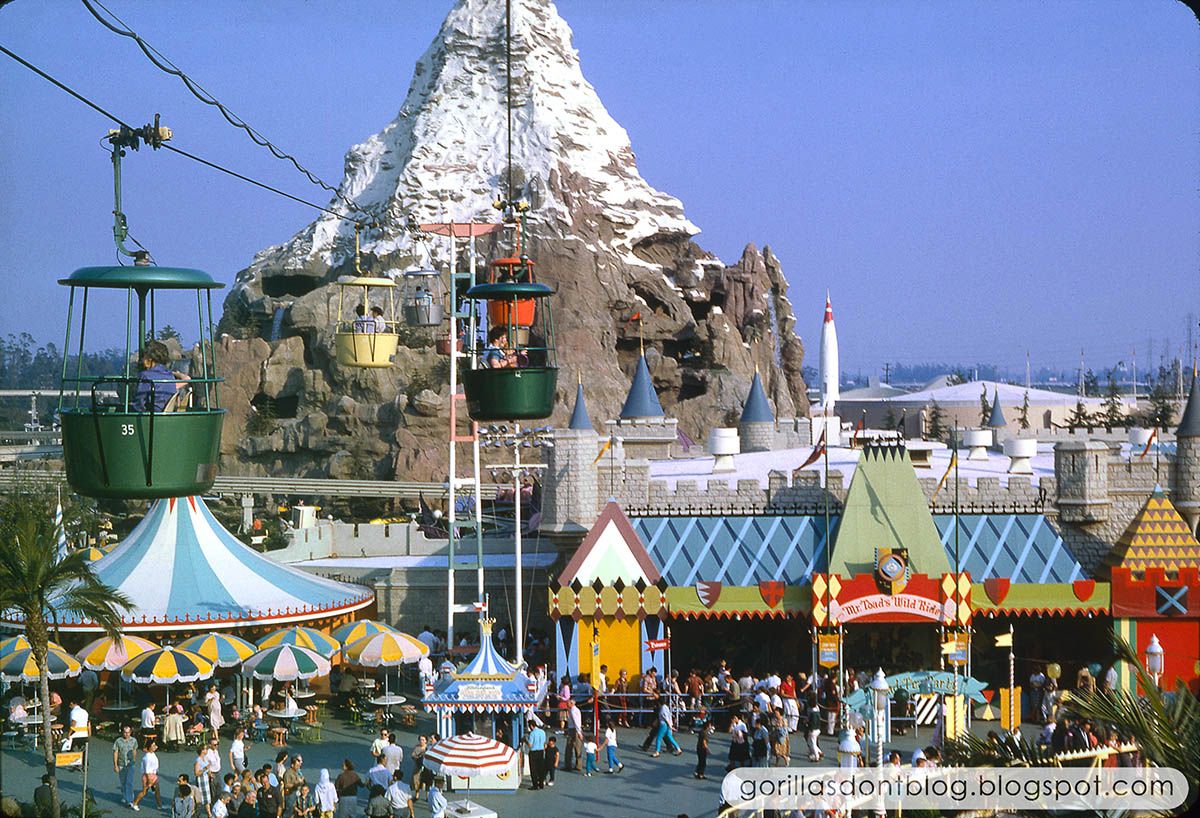 Zooming in a bit to the left, I wanted a better look at those wonderful old Von Roll buckets in their mid-century hues.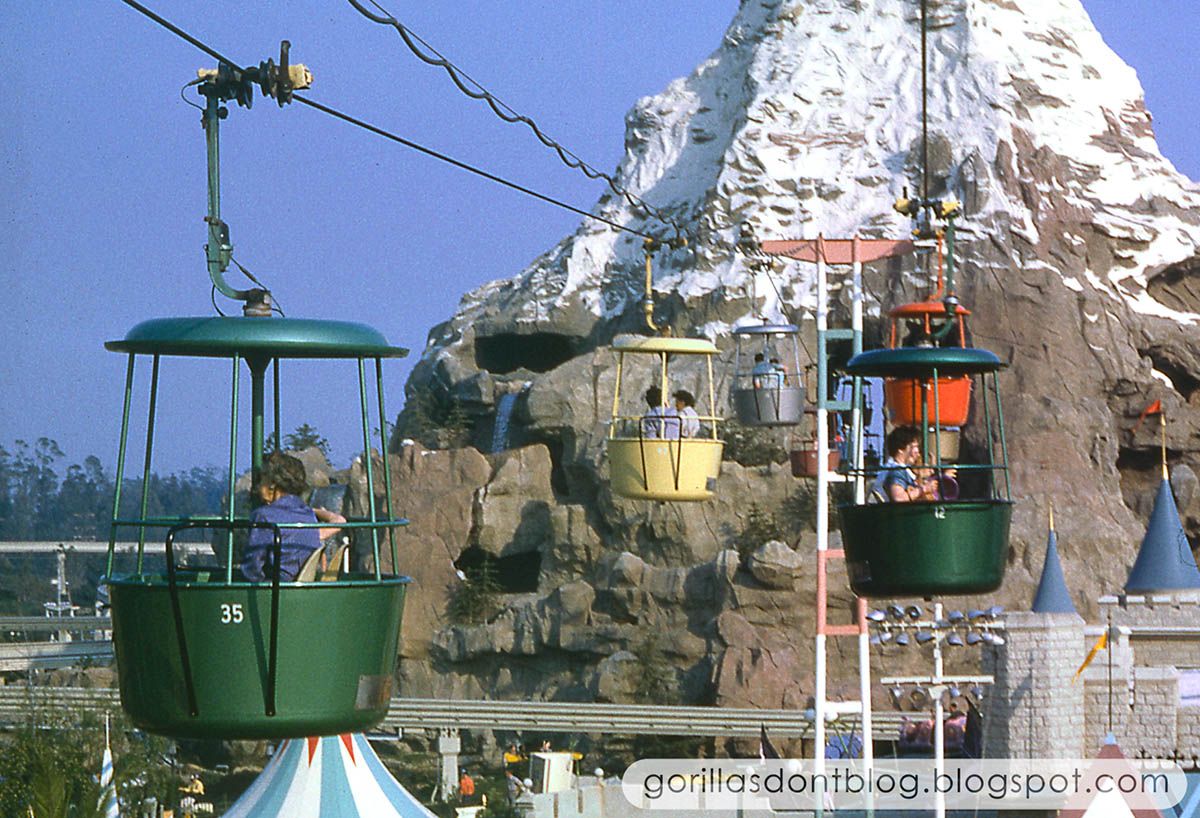 Some people look for evidence of telephone poles... I like to look for bobsleds when I see photos of the Matterhorn. Upon closer inspection, two bobsleds can be seen!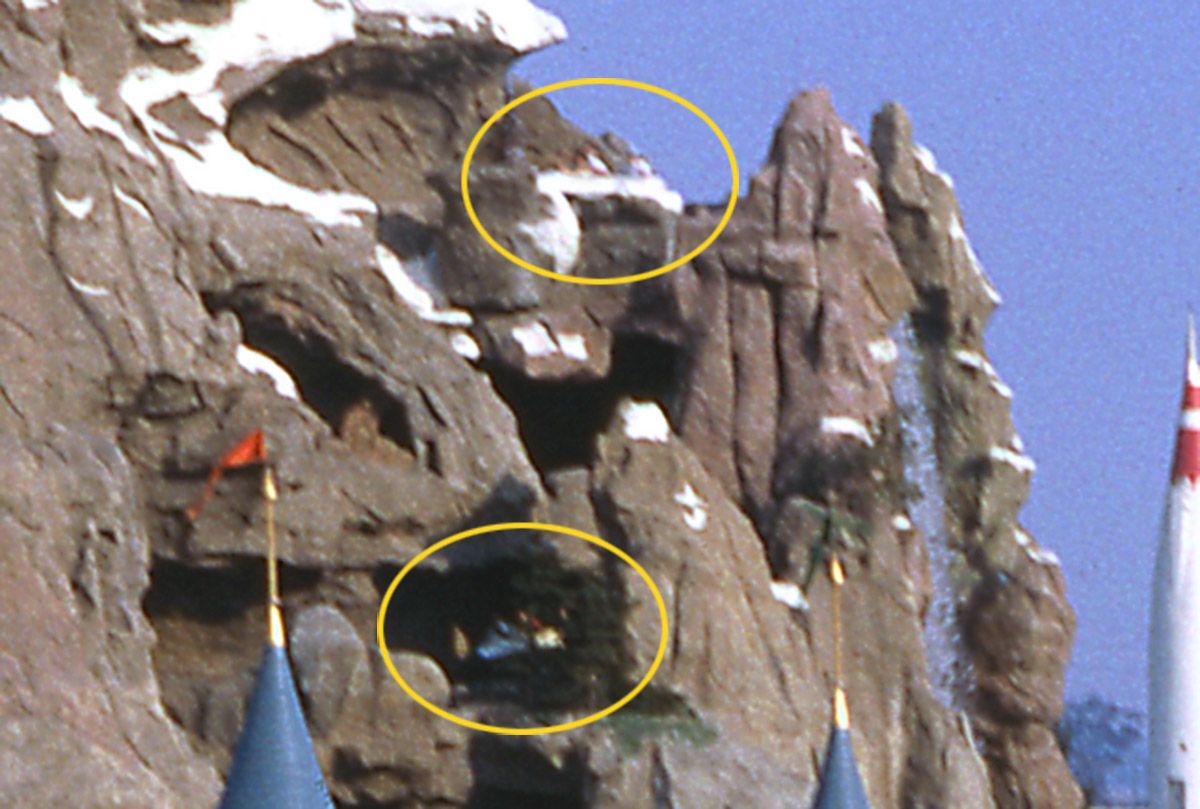 I'll wrap things up with this nice (if familiar) view from Storybook Land. This gentle attraction is due for an upgrade, and I suggest that they sprinkle in a lot more 4-letter words and offensive humor (i.e. poop jokes). It's what the public wants!