A few years ago I acquired a batch of slides from 1966; about half of them had turned a vibrant shade of blue-violet. And in spite of all of my efforts (which were considerable) I never could get them looking good - in part because they were also very dark. Which makes them perfect for a Sunday.
Gliding over Fantasyland we see the familiar Pirate Ship. It looks great any time, but it was at its best when the sails were unfurled, in all their striped glory! See that round thing in the foreground? I'm guessing it's an oarlock. What else could it be. How about that weird greenish/cyan sky? It gives me a case of the horribles.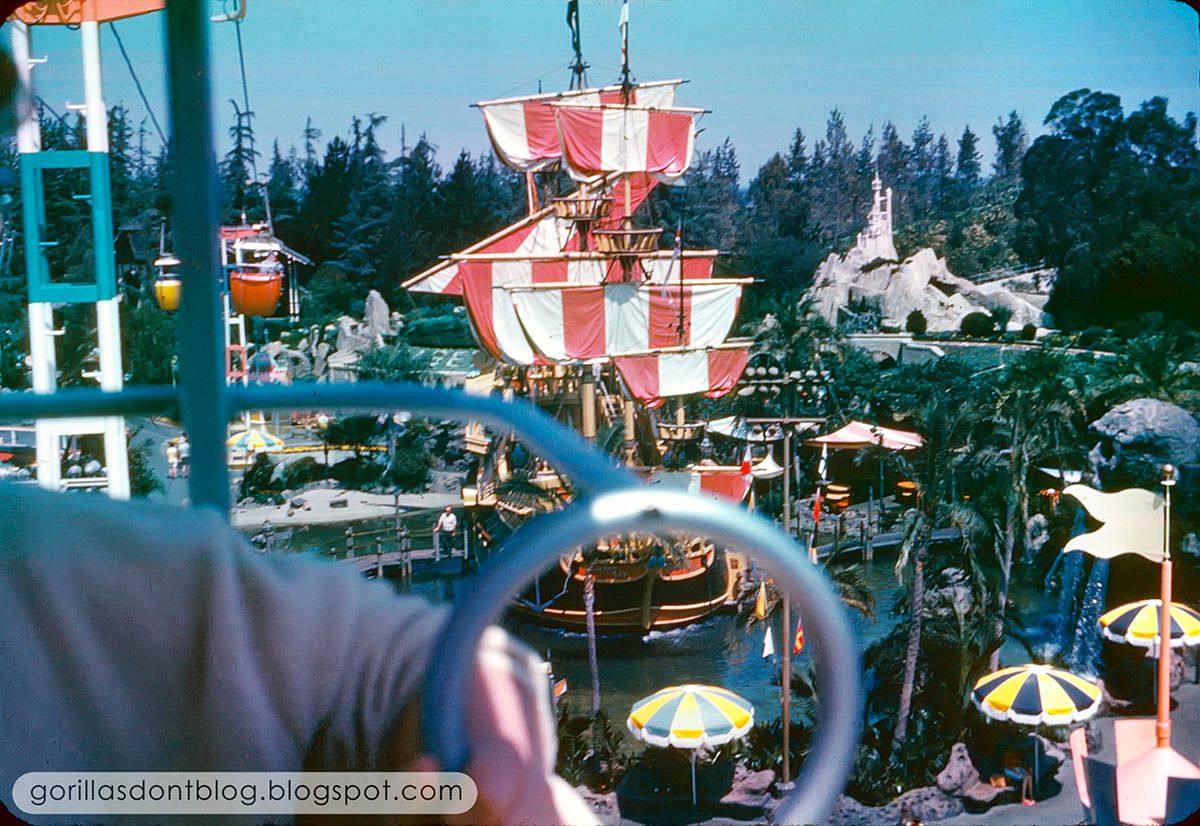 I probably should have posted this one first, but it is so gray and dreary that it has been bumped to second place. I'm going to jump out of my Skyway bucket and attempt to land in that crow's nest. What's the worst that could happen?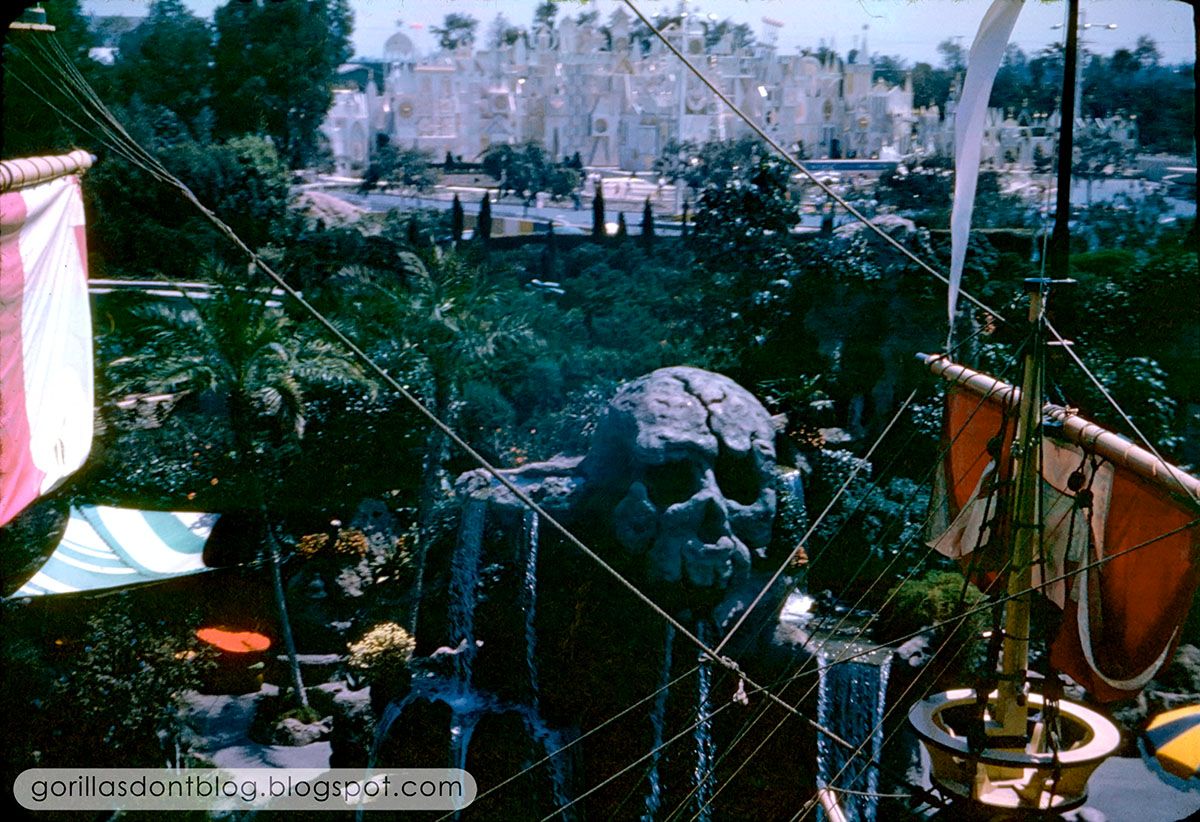 Back on terra firma we get a second look at the stripiest stripes that ever... um.. striped. The guy in the red shirt is giving us the stink eye, but all Star Trek fans know that his days are numbered. The foliage in the background is nice, it had really matured over the past 11 years.