I'm sad to report that these two photos are the last from Mr. X's first trip to Walt Disney World. They were fun while they lasted! I have a few hundred other photos from the Magic Kingdom, but admittedly they are generally nowhere near as nice as these.
Anyway, we're getting two additional views of the "Grand Prix Raceway"; the color is fantastic! I love the way the vehicles have been painted to resemble little race cars. Look at how little the kid in car #2 is! I'm surprised he can reach the gas pedal. His father (Drew Carey!) seems to be having fun. Way in the distance you can see how the Skyway makes a surprising left turn into Fantasyland; you can also see the rocks that were part of the "20,000 Leagues Under the Sea" attraction.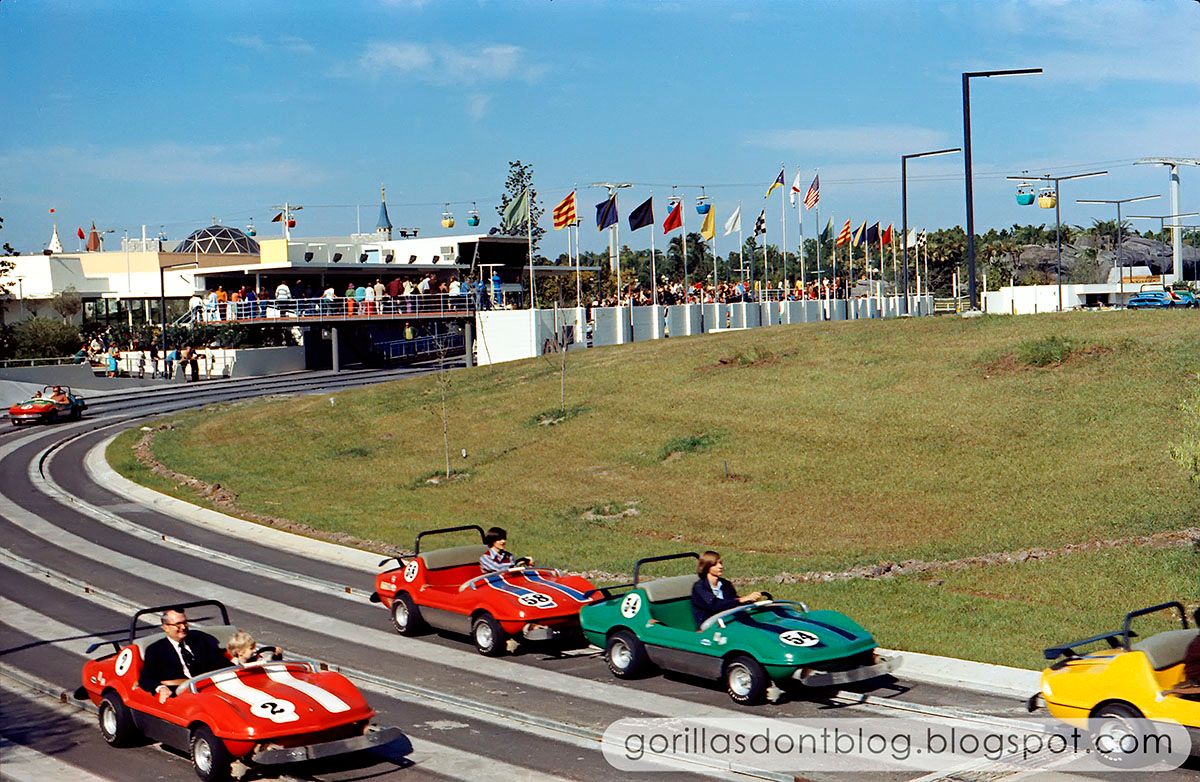 And here's one final photo; the Florida skies almost always look so beautiful. I would imagine that with Florida's frequent rains and high humidity, the foliage grew at an accelerated speed.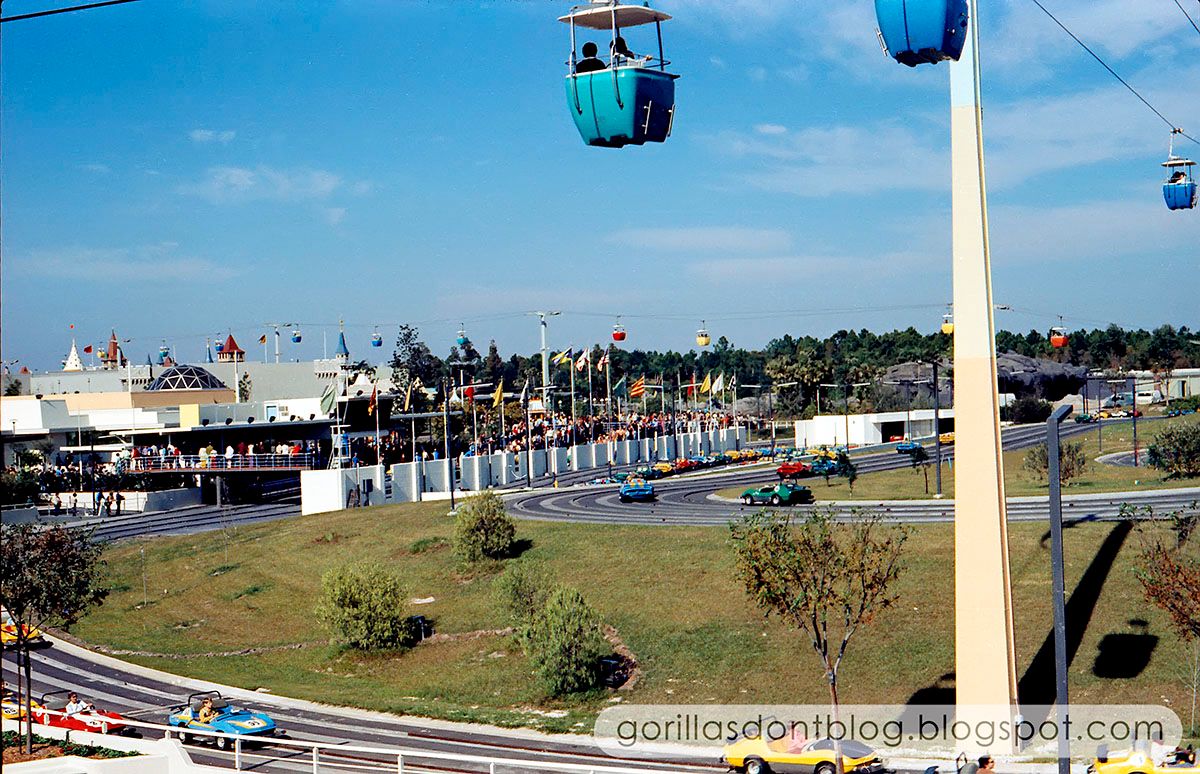 While the Magic Kingdom photos from Mr. X are done, I have some sweet Disneyland photos circa 1973 that I think you will really enjoy!