Today I have four photos from "Expo 67" for you! This was the first official World's Fair since the "Century 21" Expo in Seattle in 1962 (the 1964 New York World's Fair was not sanctioned by the "Bureau International des Expositions", making it "unofficial" - though still very awesome).
Originally intended to be held in the Soviet Union to celebrate the 50th anniversary of the Russian Revolution (!), it eventually wound up in Montreal to commemorate Canada's centennial.
This first image appears to be a photo of the entry gates into the Fair. There's lots of overcoats, evidence of a chilly day.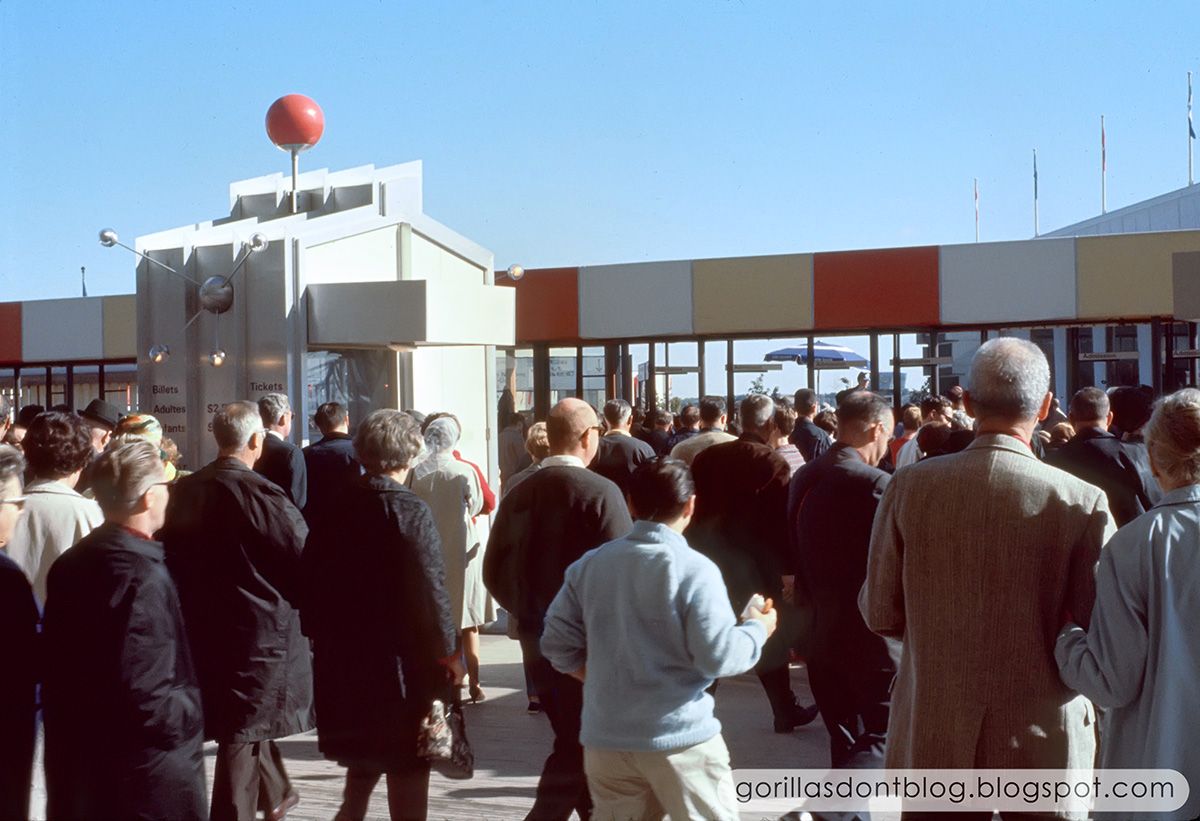 The Fair site was enormous, covering large areas along the east shore of the St. Lawrence River, as well as two sizable islands (Saint Helen's Island and Notre Dame Island). Expo 67 was the most popular World's Fair of the 20th Century, with one day's attendance exceeding 500,000 people! FYI, Shanghai hosted "Expo 2010", and in 6 months over 75 million people attended.
Along the shore of the river we can just see an elbow of the Italy pavilion jutting in to our left; next is the Czechosolvakia pavilion (the building with the black borders and the one with the vertical stripes next to it). The bright yellow building just visible is part of Venezuela's pavilion, and in the distance is the massive USSR pavilion. Notice the monorail, called the "Minirail".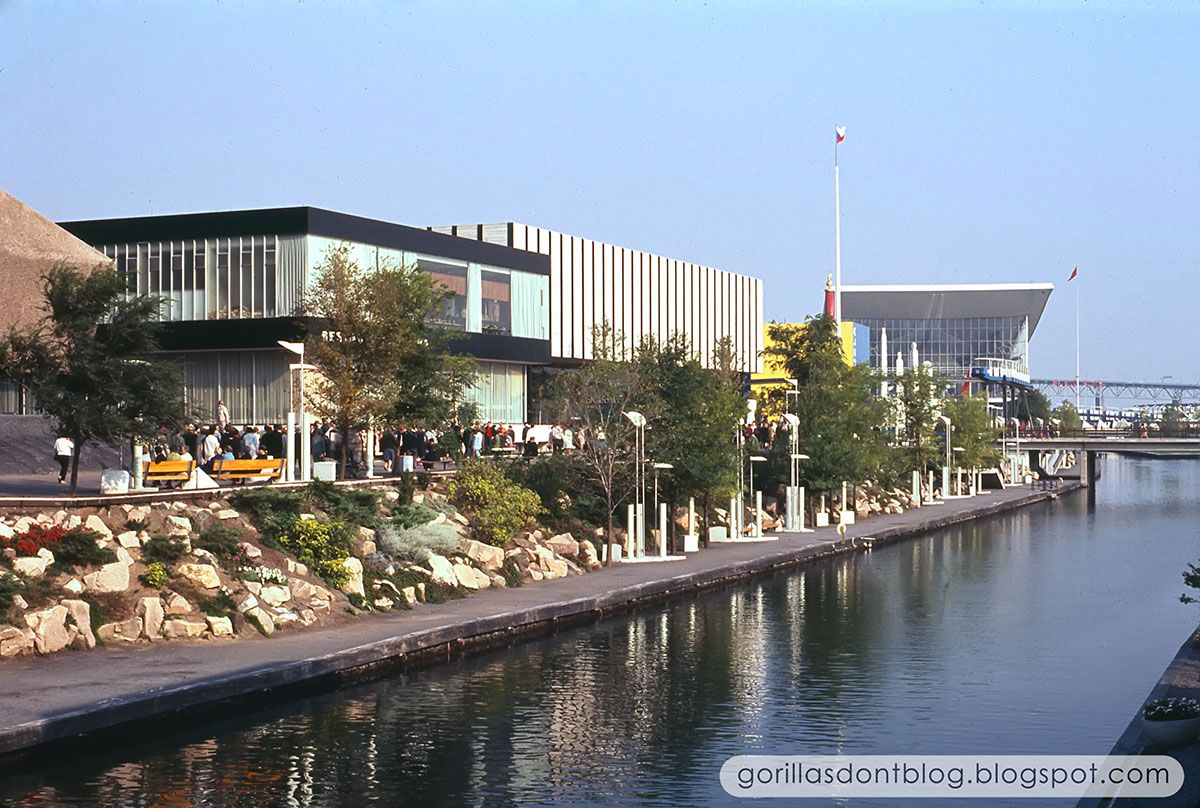 This next view shows the ornate Thailand pavilion to our right; the curving red spire just to its left is part of the Ethiopia pavilion. The hexagonal building in the distance held the "Man the Explorer" exhibits, while the angular buildings to our extreme left are part of what was known as "Africa Place" (with more Venezuela just behind it).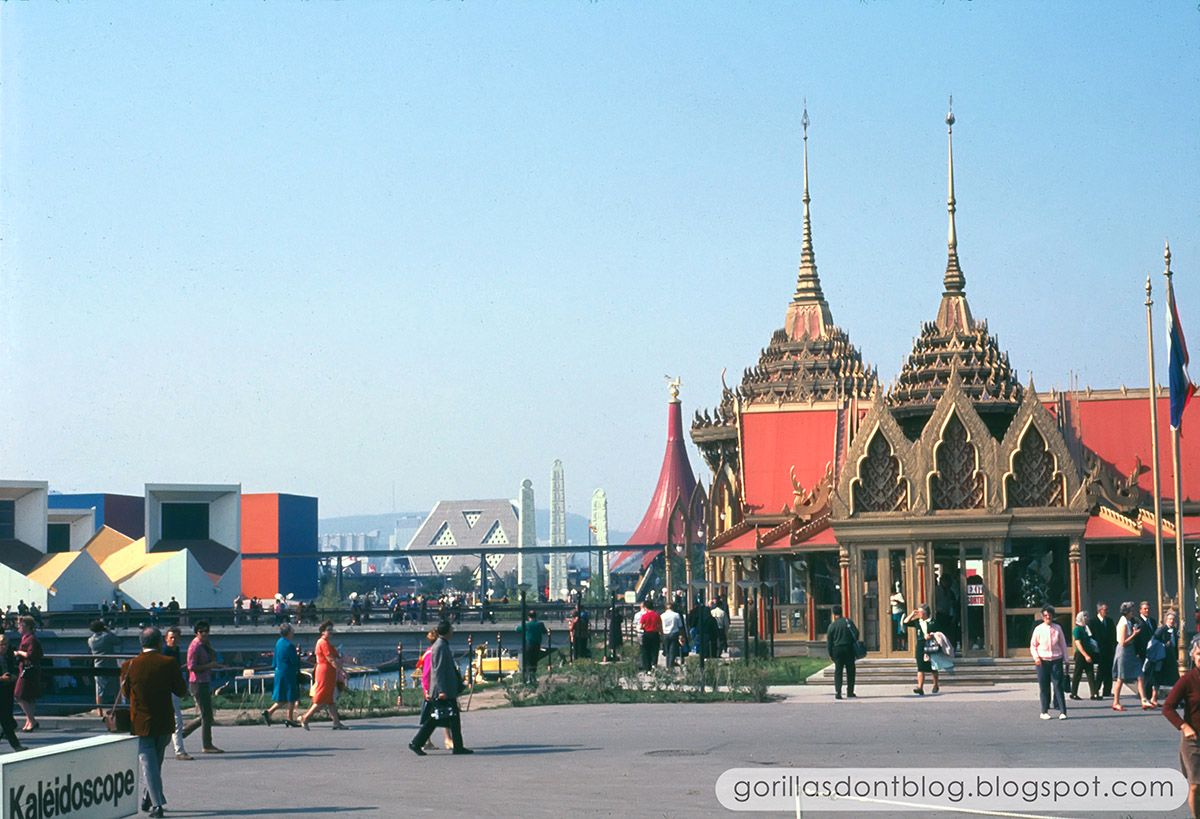 In this last view, we have the "Man the Producer" pavilion (which resembled the "Man the Explorer" building with its angled hexagons). The series of vertical red pylons is part of the "Economic Progress" pavilion, with the United States' geodesic dome in the distance. To our right is the "European Communities" pavilion.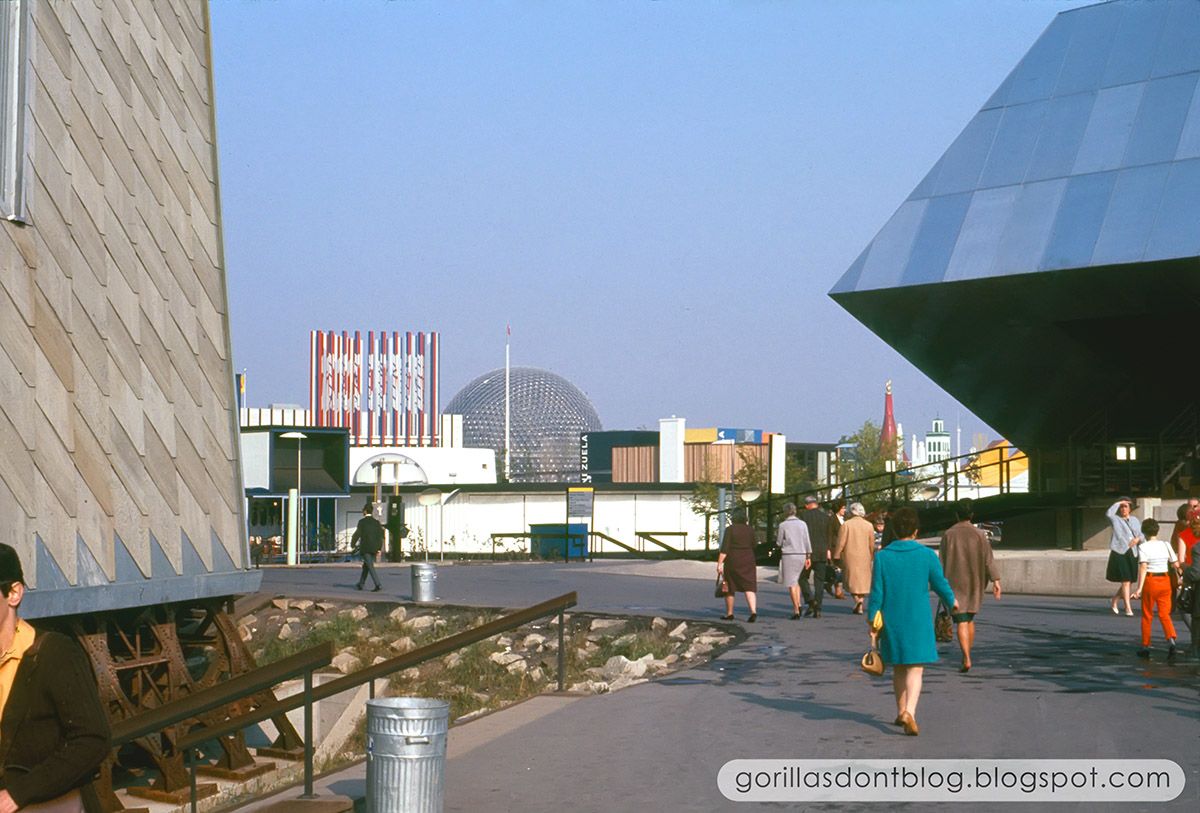 I have at least 50 slides from Expo 67 (after selling off a bunch) so if you are interested in seeing more, let me know!