You know, sometimes I see vintage photos of people, and I just get a sense that I would have liked them if I'd ever met them.
Check out this couple, for instance! I call them Helen and Pete. Helen is a stay-at-home mom who loves decorating and cooking dishes from foreign lands (have you heard of this crazy thing called fondue?), and is famous for her dinner parties. Pete is a manager at Boeing, is an excellent golfer, and he is learning how to play the ukelele. They've been married for 27 years and have two kids, and are looking forward to a trip to Japan next May. Helen is already learning some handy Japanese phrases because she is a considerate traveler. Arigatou gozaimasu!
See? I'll bet you like them too. But I saw them first.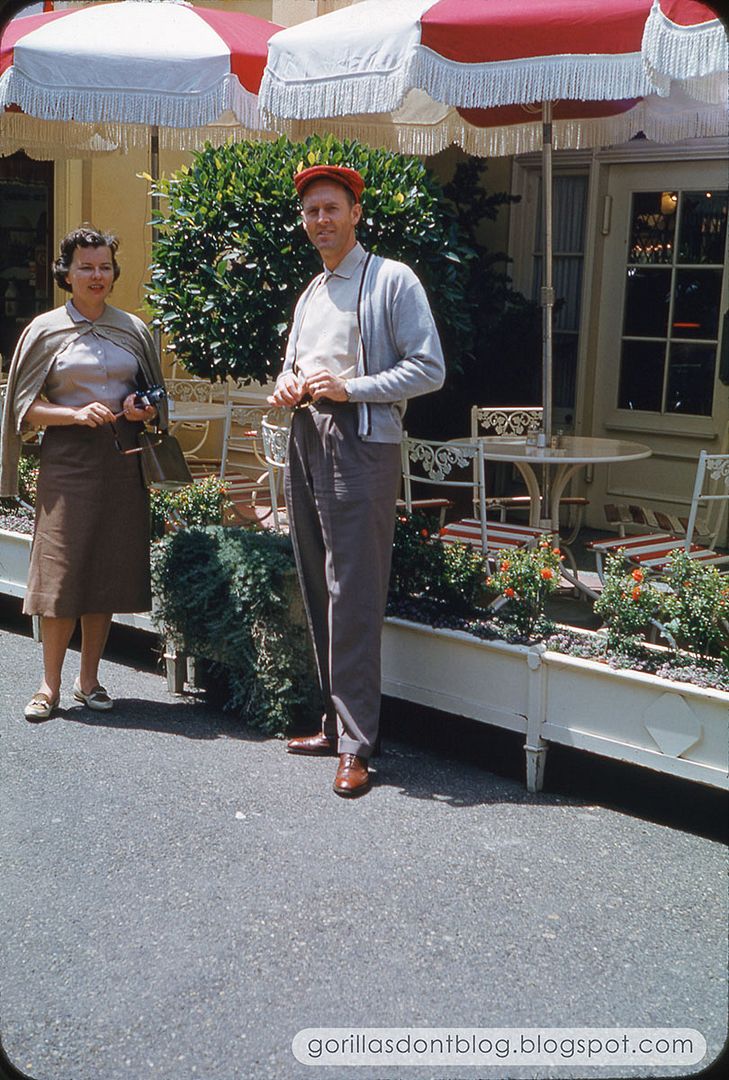 There they are again, having a swell time in Frontierland. I hope Helen has taken lots of wonderful color footage with her movie camera.