Like the title of this post says, today will be all about some pretty random Disneyland stuff. Hopefully it's fun stuff!
First up, how about some complimentary main gate admission tickets? They're from various years, so the price went up and up. From what I understand, it now costs over $20 to get in! Who am I, Richie Rich?? These tickets are supposedly still valid, though I don't intend to see if they work.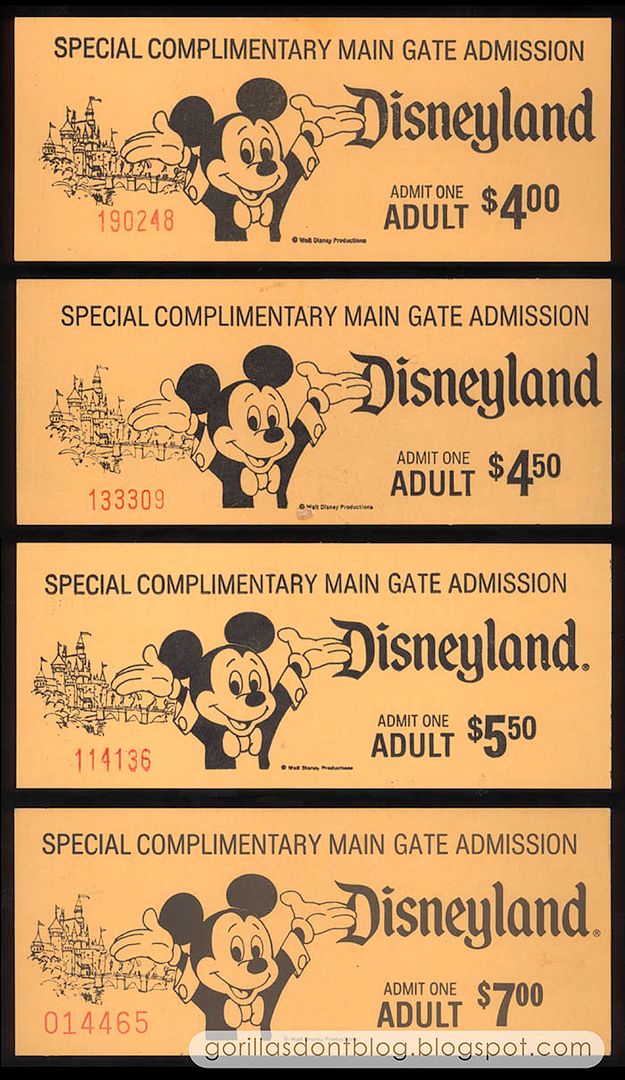 This next one is unusual; it's a pass for the Carolwood Pacific Railroad - Walt Disney's miniature railroad that ran through his property in Holmby Hills (which is right next to Beverly Hills). As you can see, the pass is dated "1954", though history tells us that Walt stopped operating the "Lilly Belle" in 1953 due to an accident in which a child was scalded by steam, and probably also because plans for Disneyland were really starting to coalesce. I can only assume that these passes were printed up before Walt decided to put the Lilly Belle in storage.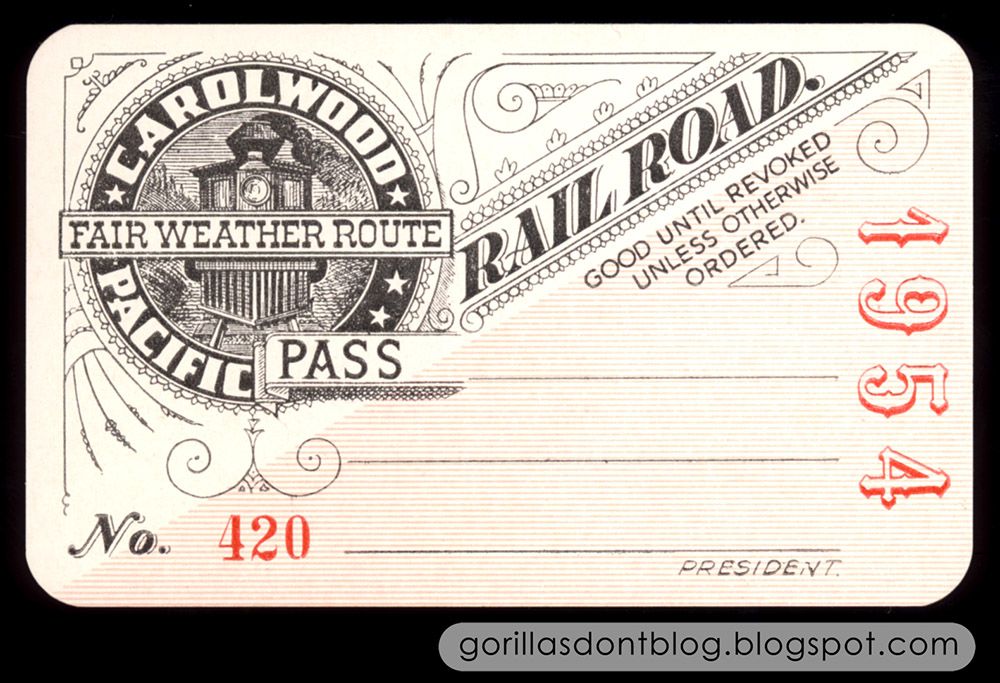 If anybody knows anything about this little plastic token (beyond the obvious), I would love to hear it! Who received these, and why?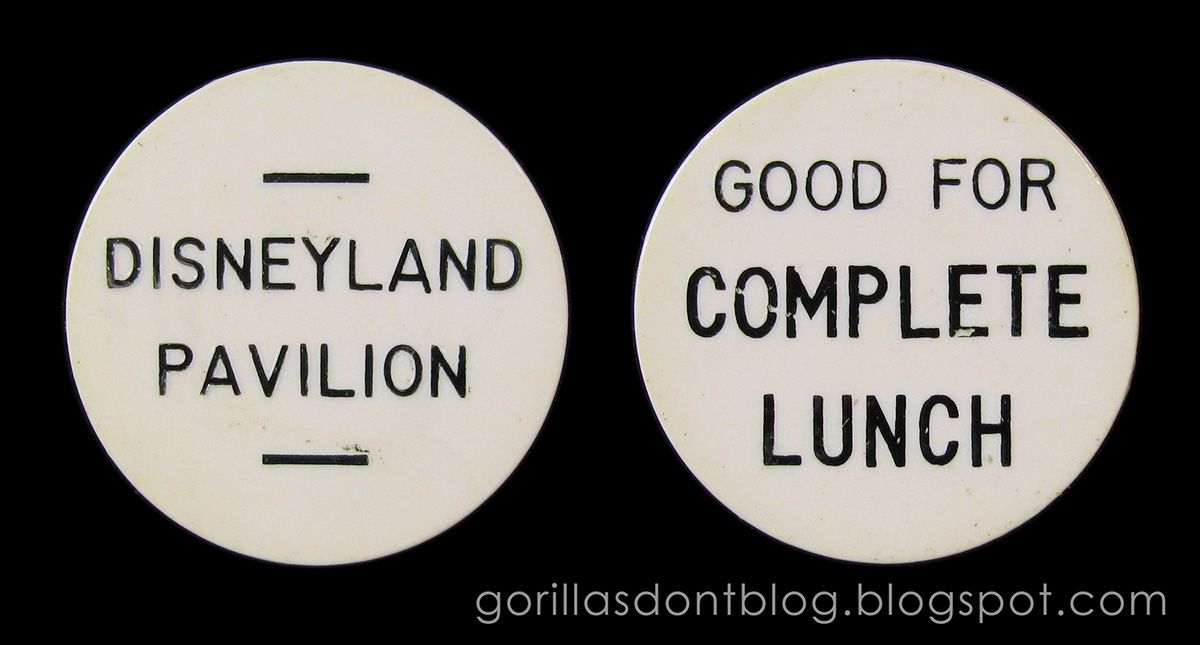 And finally, how about a gate handout from 1972? The cover art refers to the Main Street Electrical Parade, which debuted in June of '72, so only a month before this flyer was printed. The back cover (on the left) lists the many choices for both daytime and "nitetime" entertainment, including the All-American College Band, the "Kids Next Door" in Tomorrowland, the Royal Street Bachelors, the Pearly Band, Los Camperos, and Teddy Buckner and His Band - to name just a few.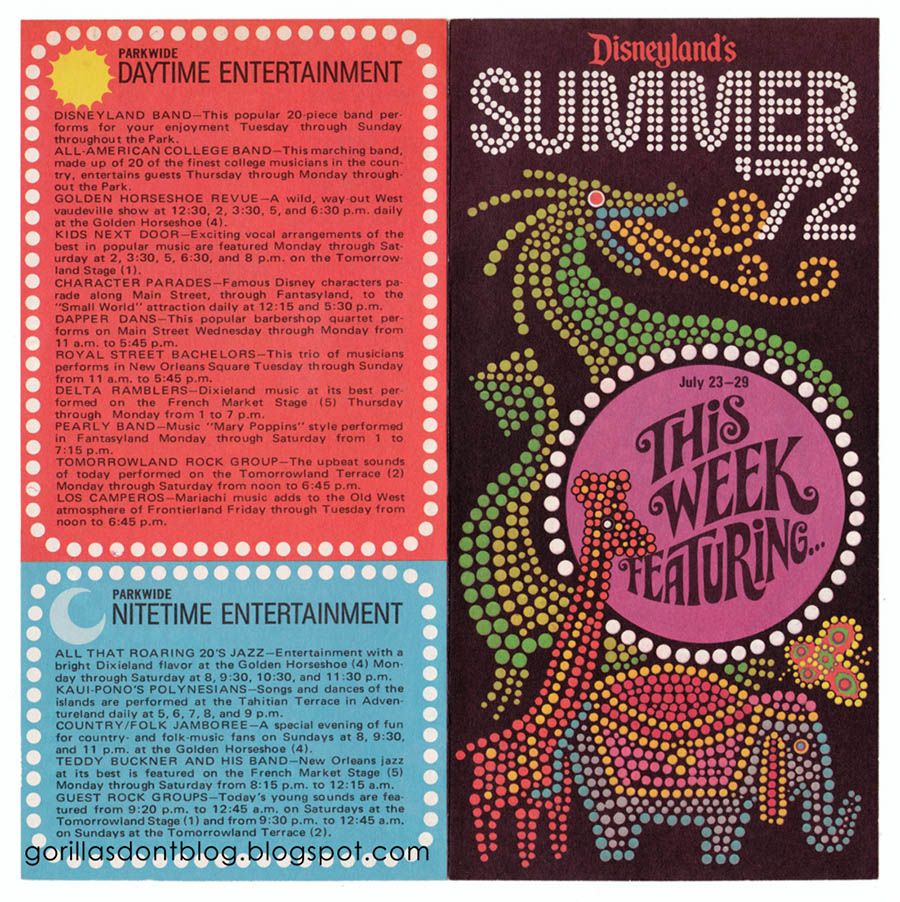 The inside artwork is a mixture of styles from the 50's and 60's, though the colors border on "psychedelic". Notice that the map shows "Bear Country", which had opened in March of that year. There was lots of music in the park at the Tomorrowland Terrace, the Tomorrowland Stage, the French Market, and the Plaza Gardens. What a wonderful era in the park's history!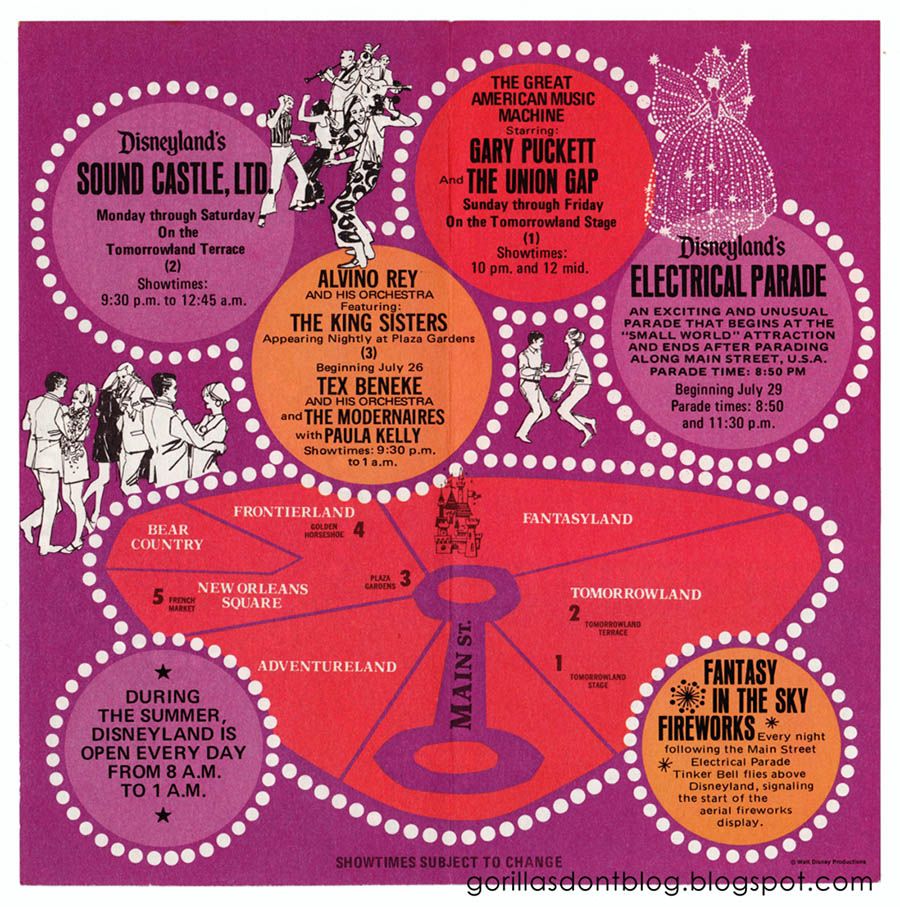 I hope you have enjoyed today's Random Stuff.