If you ever find yourself driving on California's 101 Freeway, just north of Santa Barbara, you might start to notice billboards advertising a restaurant and roadside attraction in glorious Buellton (right next door to charming Solvang) -
Pea Soup Andersen's
. This restaurant has been a SoCal fixture since 1924 when it was founded by Anton and Juliette Andersen.
This first not-great snapshot shows the famous photo op that allows visitors to pose as PSA's two cartoon mascots, chefs "Hap-pea" and "Pea-wee", as they use brute force to split each pea using a mallet and a chisel. I use a rifle!
The restaurant served typical restaurant fare, but of course was most famous for the pea soup, which was based on one of Juliette's family recipes brought over from France. They serve some 500 to 600 gallons of the stuff a day!
In 1965, PSA was sold to a man named Vince Evans, who added an aviary, and small wild animal park, and a steam train that encircled the property. I never knew about the steam train until I found this undated slide! I wonder what became of this little locomotive? Perhaps it went to a zoo, or even a private collector.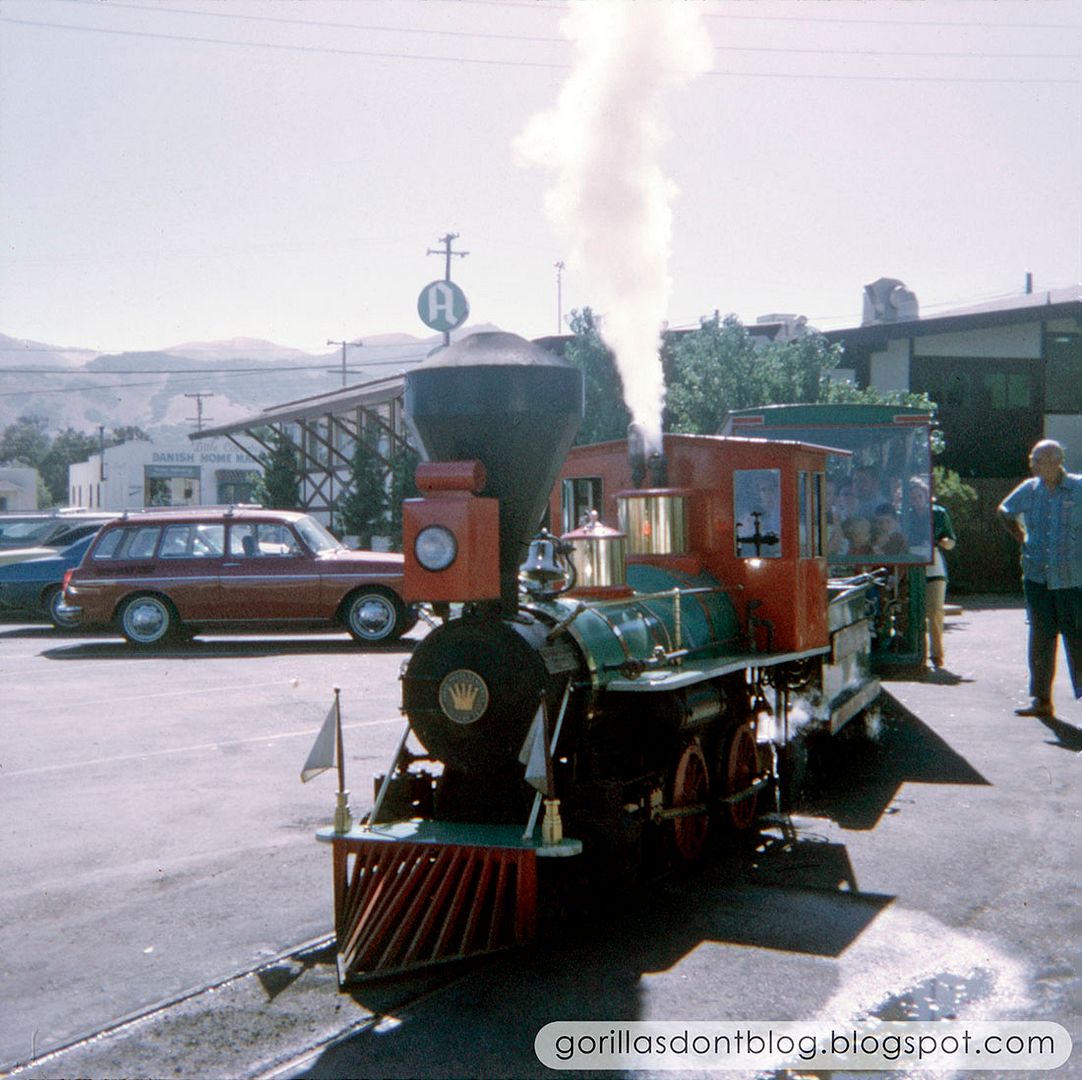 This next photo is dated August 1970, and while the train tracks are still there, their days were numbered. Sometime in 1970 the aviary, zoo, and train were removed to make way for a Danish-themed hotel. Du godeste!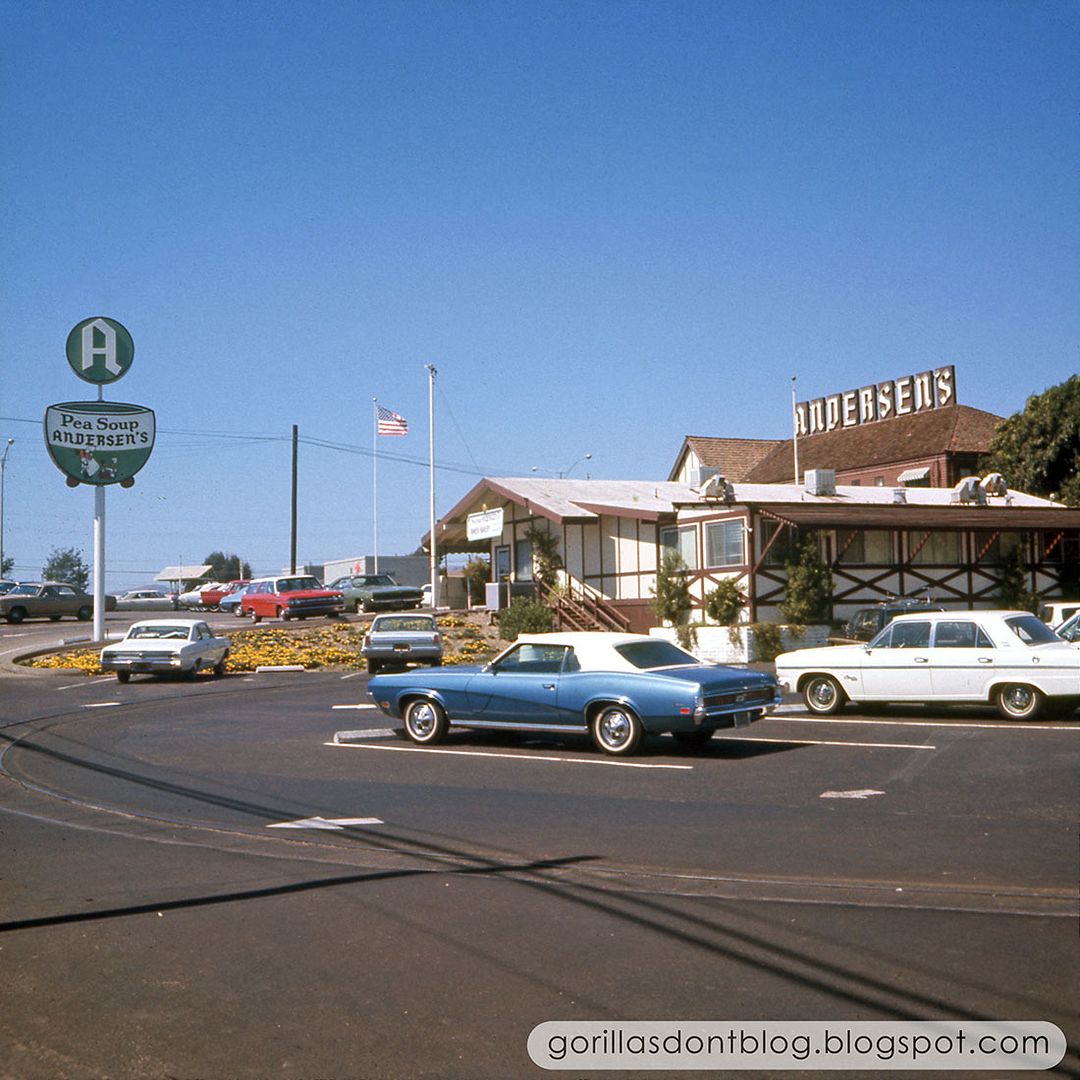 I hope you have enjoyed your visit to Pea Soup Andersen's!