Today's "Anything Goes Saturday" post is an example of one of my favorite things - looking at a vintage view of a scene, and then trying to find a more contemporary view in order to compare and contrast.
Let's start with this neat slide from Colorado Springs, with the magnificent Antlers Hotel. This was the second hotel... the first one burned down in 1898. The owner rebuilt it in 1901 in a style described as "Italian Renaissance"; it had 200 rooms, a restaurant, a ballroom, fireproof walls, tapestries, and mosaic floors. It also offered a nice view of nearby Pikes Peak. Several U.S. Presidents stayed there, including Theodore Roosevelt.
This second version of the Antlers Hotel was torn down in 1964, presumably because it was not profitable, and possibly because it was seen as hopelessly outdated - a fate many older buildings suffered in the 1960's.
I love this first photo (circa 1963), in large part due to the picturesque shops and theaters along Pikes Peak Avenue. The cinema to our right is showing The Nutty Professor (in color!). "Stella Stevens - his favorite student!". She would have been my favorite student too. In the distance another theater is showing "PT-109" starring Cliff Robertson.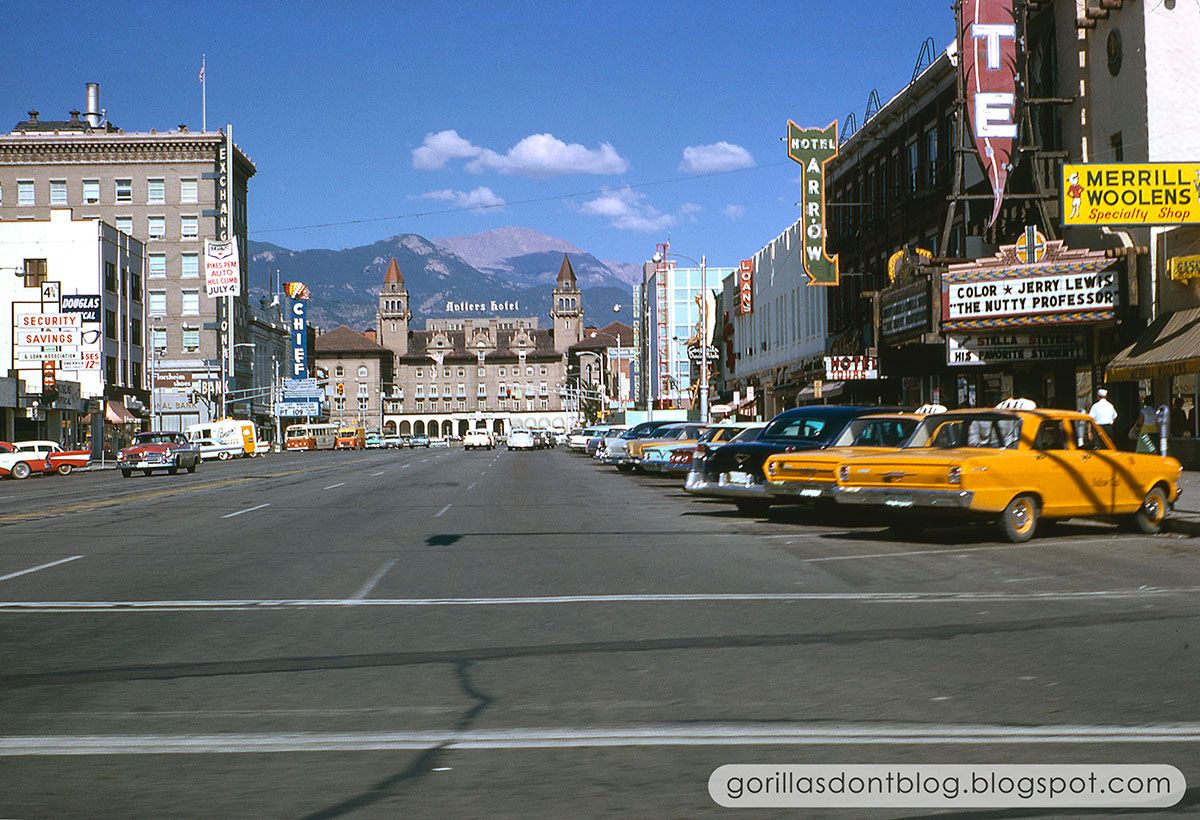 A new 14 story structure was built, and it opened in 1967. Whoa, what happened to all of the charm? It's certainly more clean and modern; the word "sterile" comes to mind.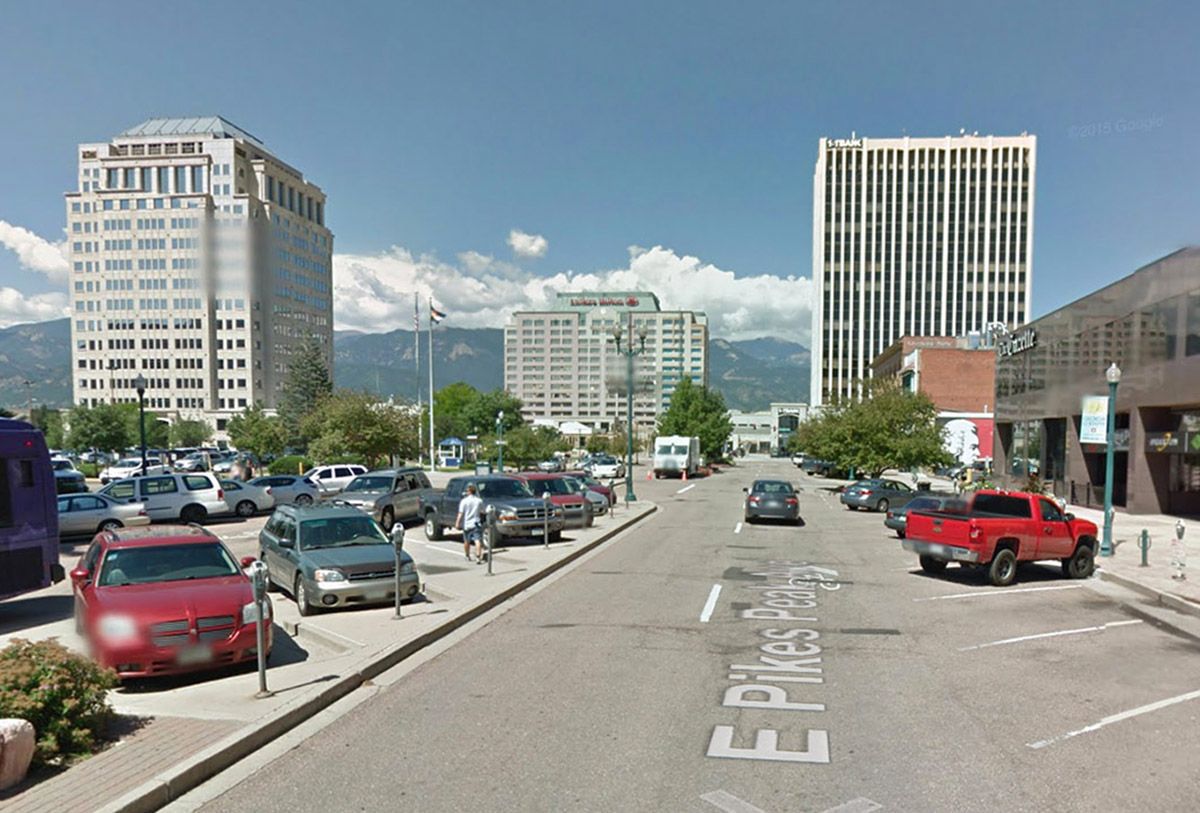 Next is this 1962 photo of a colorful building in Winnemucca, Nevada. It's the "Star Broiler" on West Winnemucca Boulevard! Note the variety of colorful wooden Indian figures out front - the mark of a quality restaurant if ever there was one. It was also a casino, in case you were tired of hauling around all of that money.
I found a few photos of vintage postcards that I thought I would share; here's the first one, looking very much like my photo. I love the fiberglass steers on top of the building!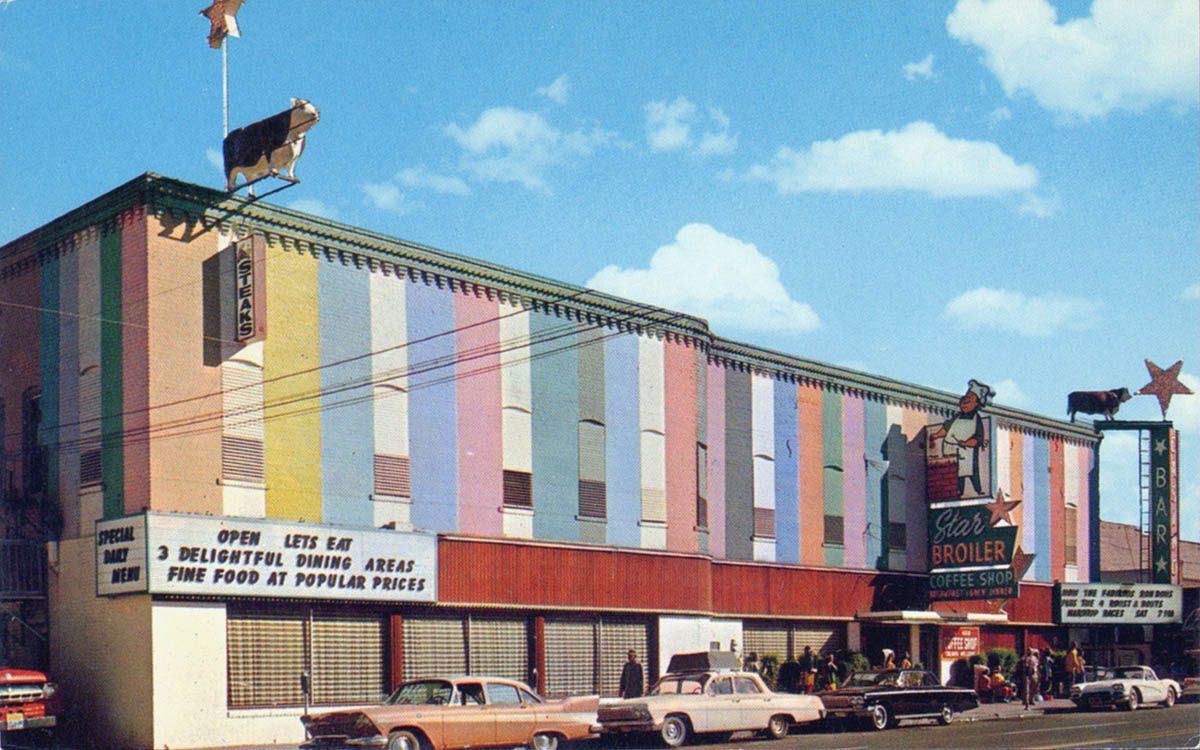 At some later date, the multicolored stripes were changed to shades of pink. Eventually the entire building was covered in vertical neon stripes, which was quite impressive.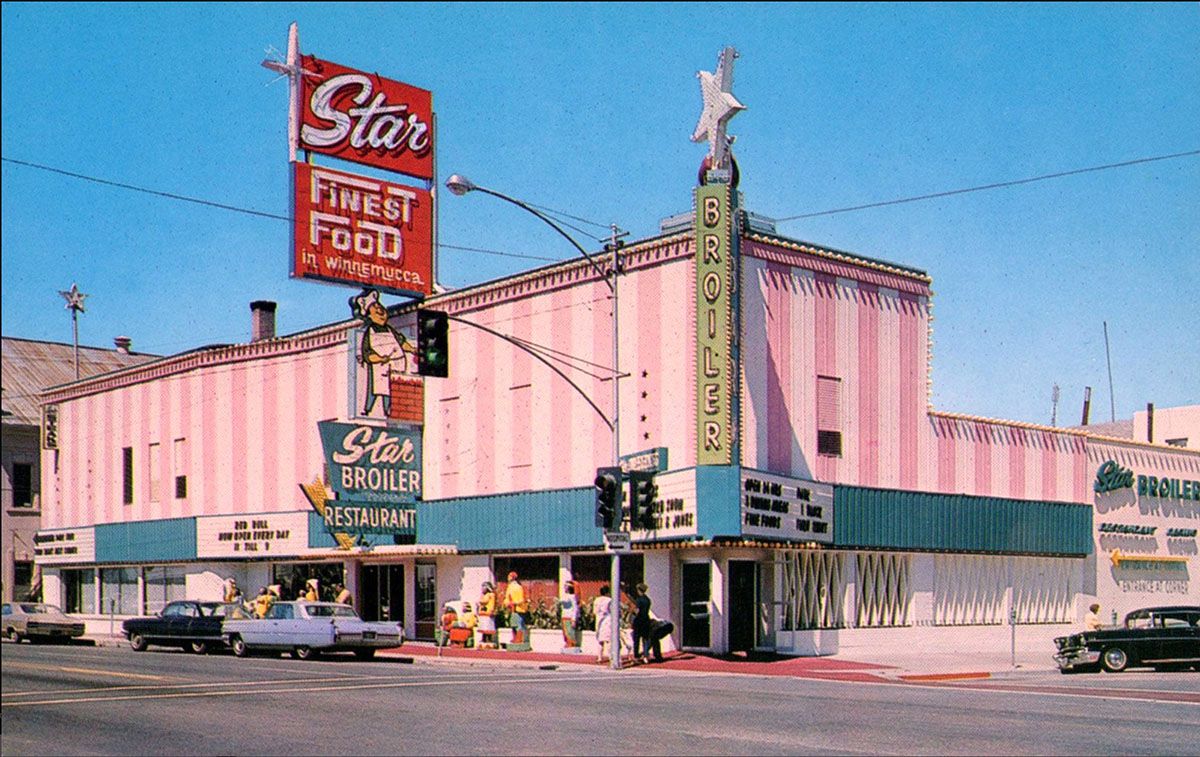 Nowadays it is the Winners Casino. Howdy Partners!