Here are two more very interesting photos taken during the construction of the New Tomorrowland. It must have been amazing to watch the old Land being demolished, and then seeing the rapid creation of an entirely new version!
I have no idea what part of Tomorrowland we're looking at; does anybody have any guesses? I am assuming that the elevated viewpoint means that both of these were taken from the Monorail. Fans of raw lumber are having a good day today.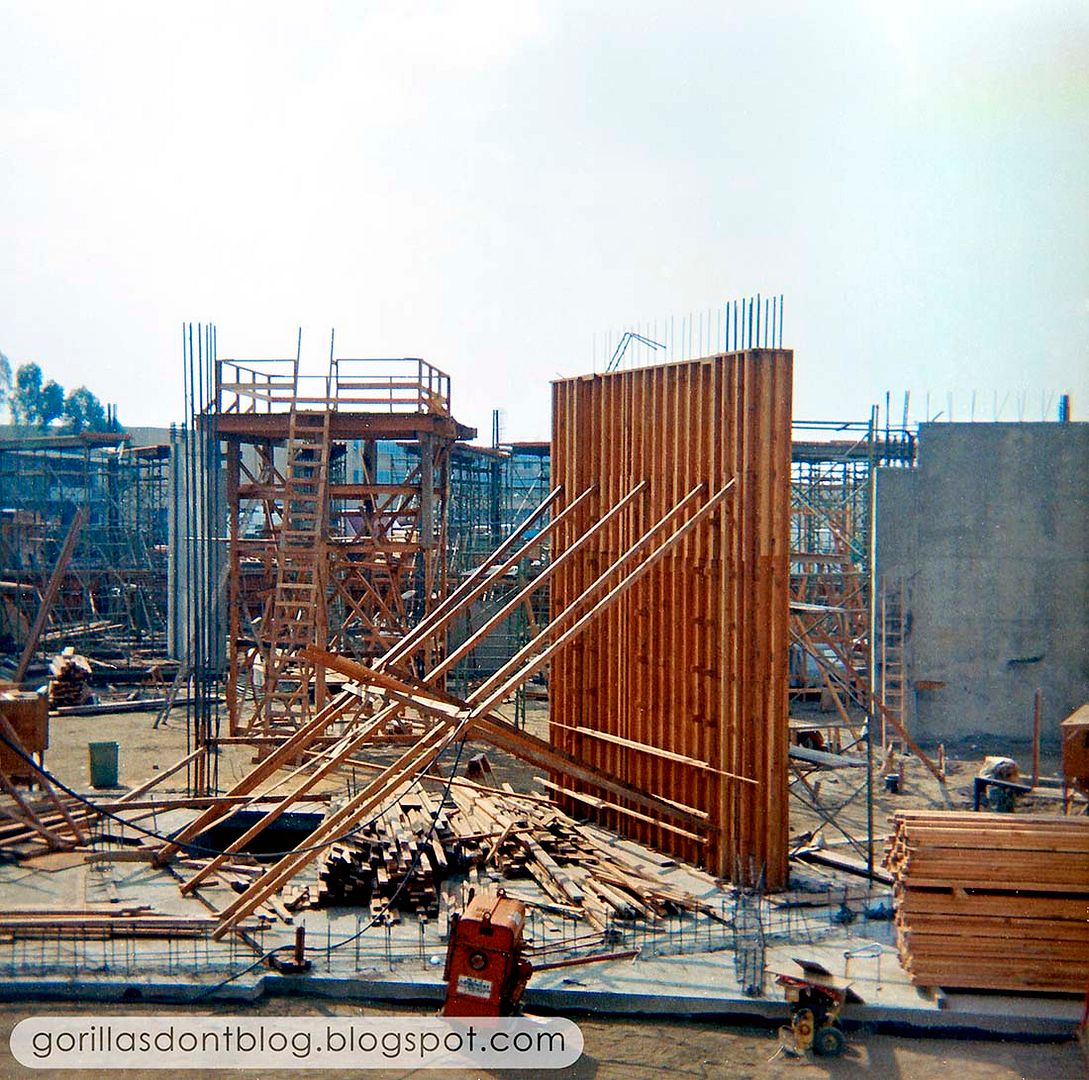 This next one is an interesting shot of the Rocket Jets platform in its larval form. Somehow I was never really aware of the arched supports before, and yet they were there all along. The gantry/elevator is to the left while what would become the new Space Bar (beneath the arches) looks like a concrete bunker. I still find the use of vertical space nothing short of amazing, with the Peoplemover running above street level, and the Rocket Jets themselves above that.