Today's snapshots are kind of "ho-hum", but they are perfectly suitable for this Sunday post.
Let's start with this shot (partially obstructed) of Fantasyland as seen from the Skyway. Look at how lush and green Fantasyland appears; that lagoon is so appealing. Notice Skull Rock, barely visible in profile to our extreme right.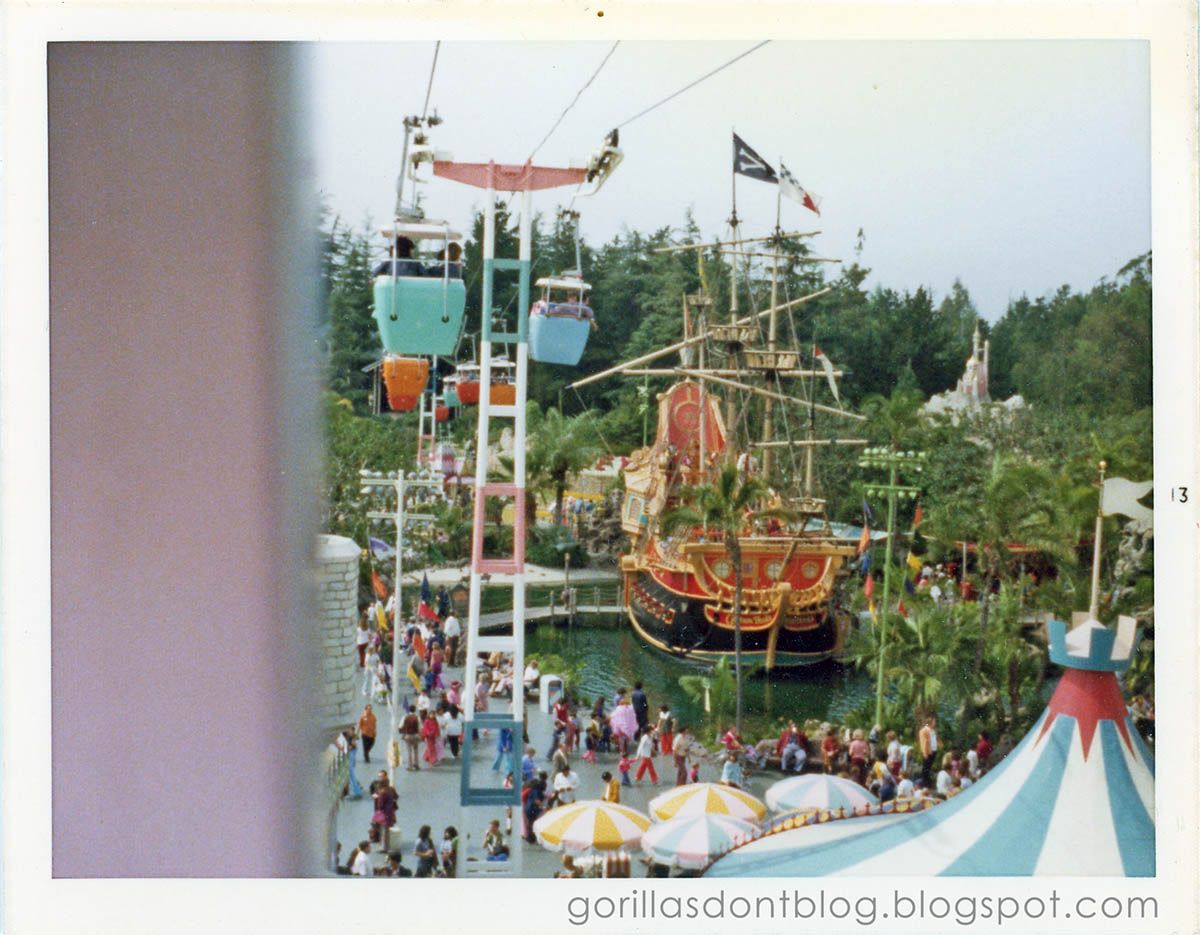 And here's a pre-"Partners" photo from the hub...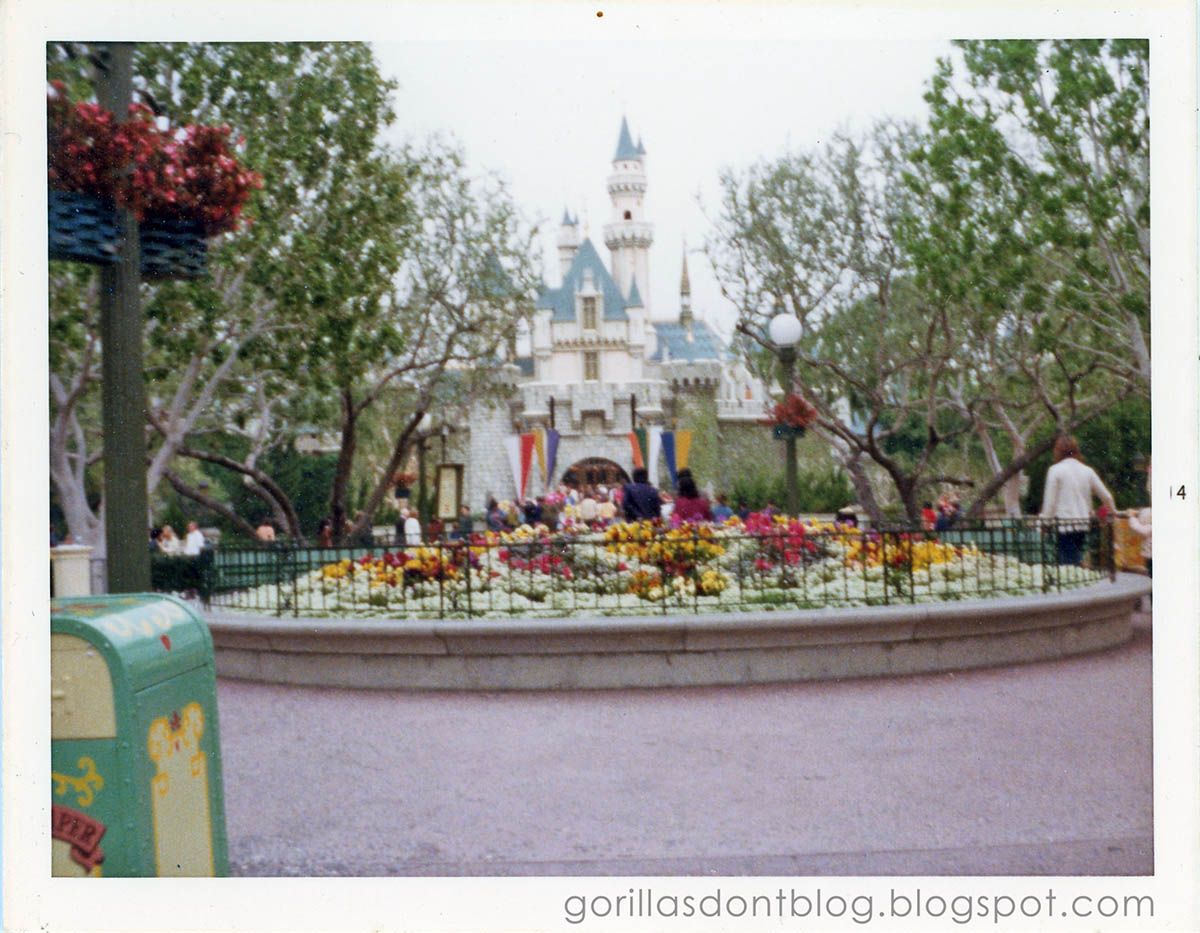 And a view of "It's a Small World", along with that kooky souvenir stand to the right. Caboose sighting!