Today I have a few photos from Atlantic City, New Jersey, over at the famous "Steel Pier". Built in 1898, the pier has been a destination for fun and recreation for millions of people. You could dance, watch world-class singers like Frank Sinatra or Al Jolson, see the "Miss America" pageant, and enjoy all manner of classic amusement park attractions.
This first picture is neat, you really get a feel for the sheer size of the Steel Pier (though a fire in 1970 shortened it by 1/3). Nearby are rows of beach chairs for folks who have come from all over to enjoy a day at the shore.
I like this guy's style! Wouldn't you love to be able to ride the "Spooks Shangri La Steelplechase"?? If it was even half as cool as I imagine, it would have been amazing. Just to the right of that ride is what appears to be a carbon-copy of the ride known as the "Astro Jets" at Disneyland. I wish the rockets were up so that we could get a look at them.
One of the more famous and popular acts seen on the pier was the high-diving horse. Somehow a horse was coaxed up a long ramp. At the end (waaaaay up high), the floor literally dropped from beneath the horse and it would plummet into a pool below. Maybe they got used to it? You can see that the horse in this photo is still streaming with water. Notice the spotlights for evening performances!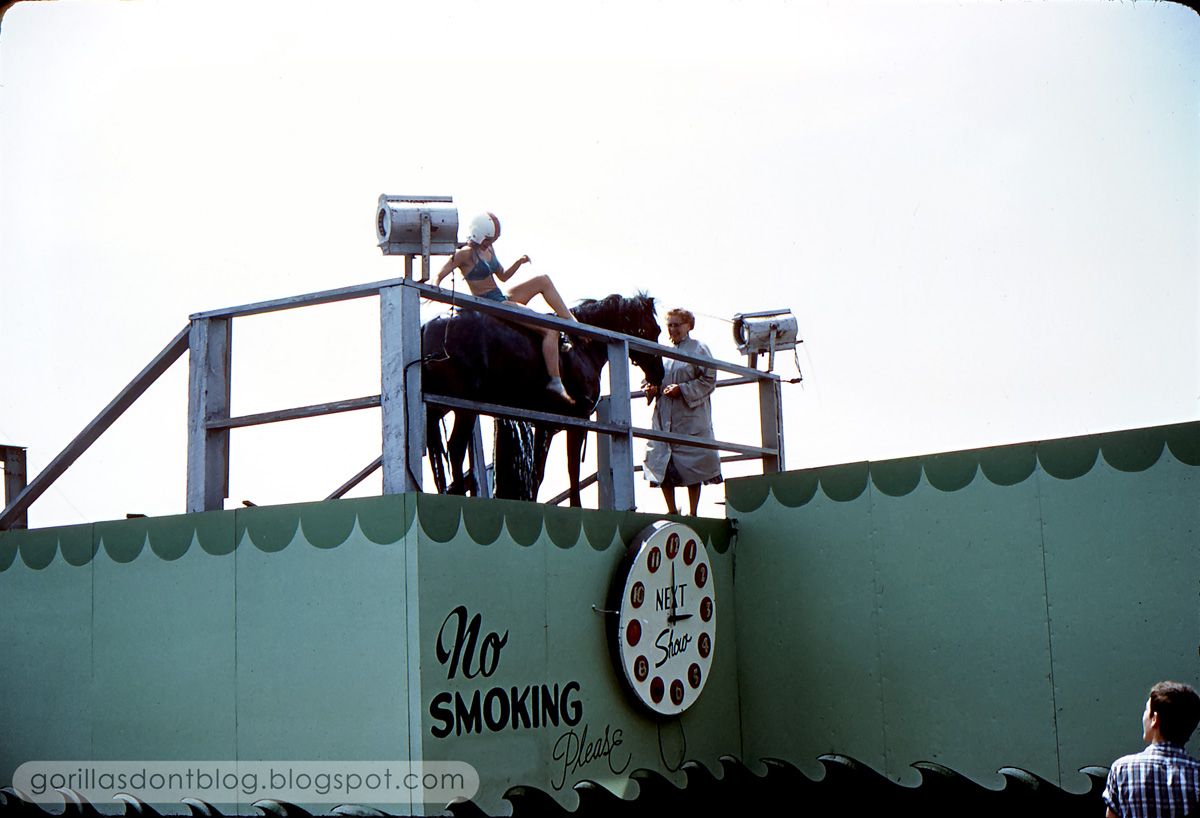 There were also death-defying aerialists. Just looking at this picture makes me dizzy. That guy doing the handstand - oh man. And the rocket presumably orbited the tower, with a pretty lady to act as a counterbalance.
I hope you have enjoyed your visit to the Steel Pier!