Today we're focusing on the much-missed Fantasyland Pirate Ship. I loved it best when it was sponsored by Chicken of the Sea, largely because of their wonderful mermaid! She appeared on the stern of the ship and served as the fanciful figurehead, as seen here. It's also nice to see the ship with the red and white striped sails unfurled… many times they are either furled or missing altogether.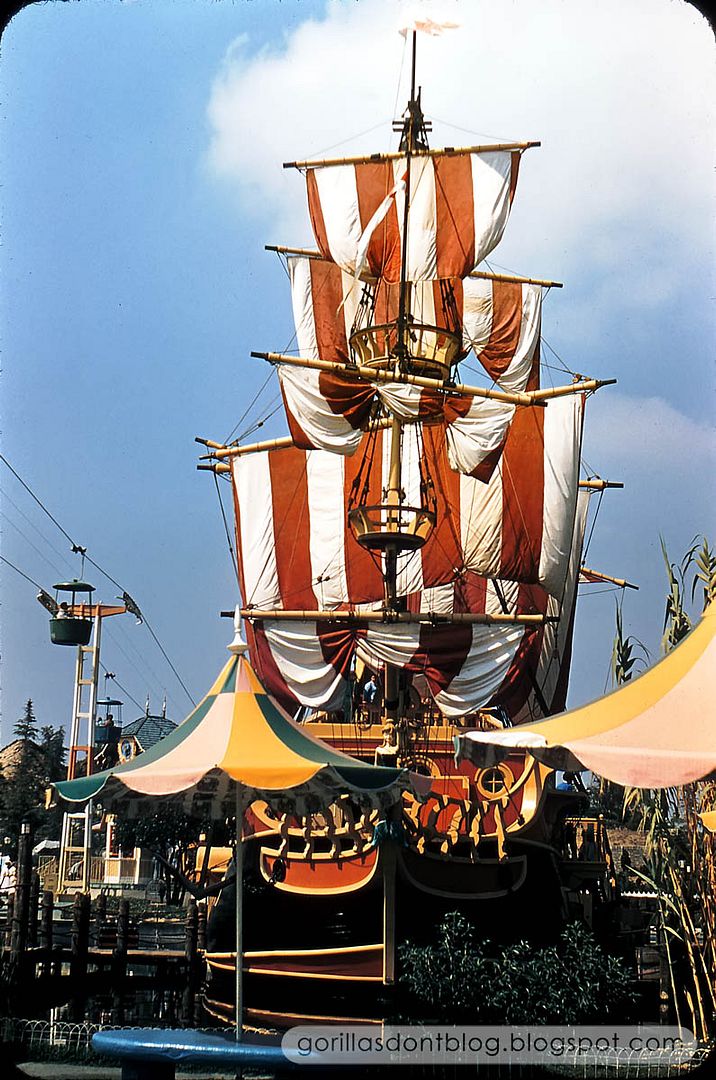 No, I didn't zoom in, this is actually a different photo. Although if you look at all three of today's pictures in rapid succession, it reminds me of cinematic editing.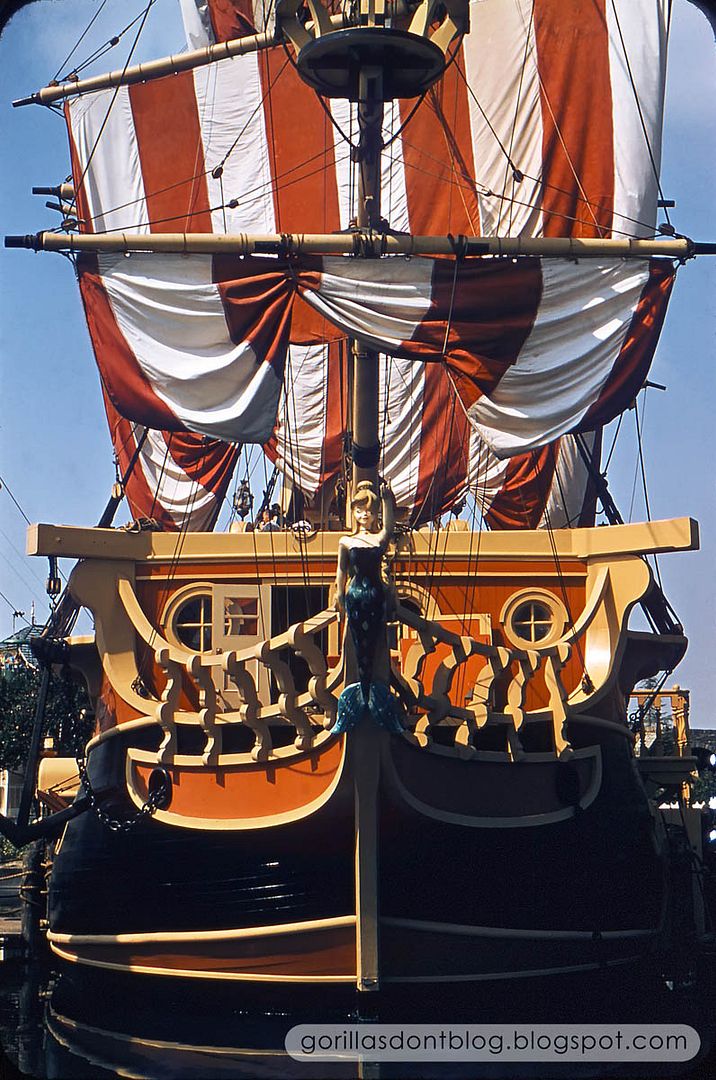 OK, now I zoomed in, for a better look at My Favorite Mermaid (how can that not be a 60's TV show?). She's waving a wand, which means she must possess magical powers. When Chicken of the Sea stopped sponsoring the restaurant in 1969, the mermaid swam home and Captain Hook took over.