Hooray, Big Thunder Mountain Railroad has recently reopened at Disneyland after an extended (14 month) refurbishment. Our long national nightmare has ended! Today's photos are from 1984… 30 years ago! It's funny how I still think of Big Thunder as a relatively new attraction.
Somebody was having "fun with filters" in this first picture… it resembles an iris shot from a silent movie. "Meanwhile, back at the Big Thunder mine…".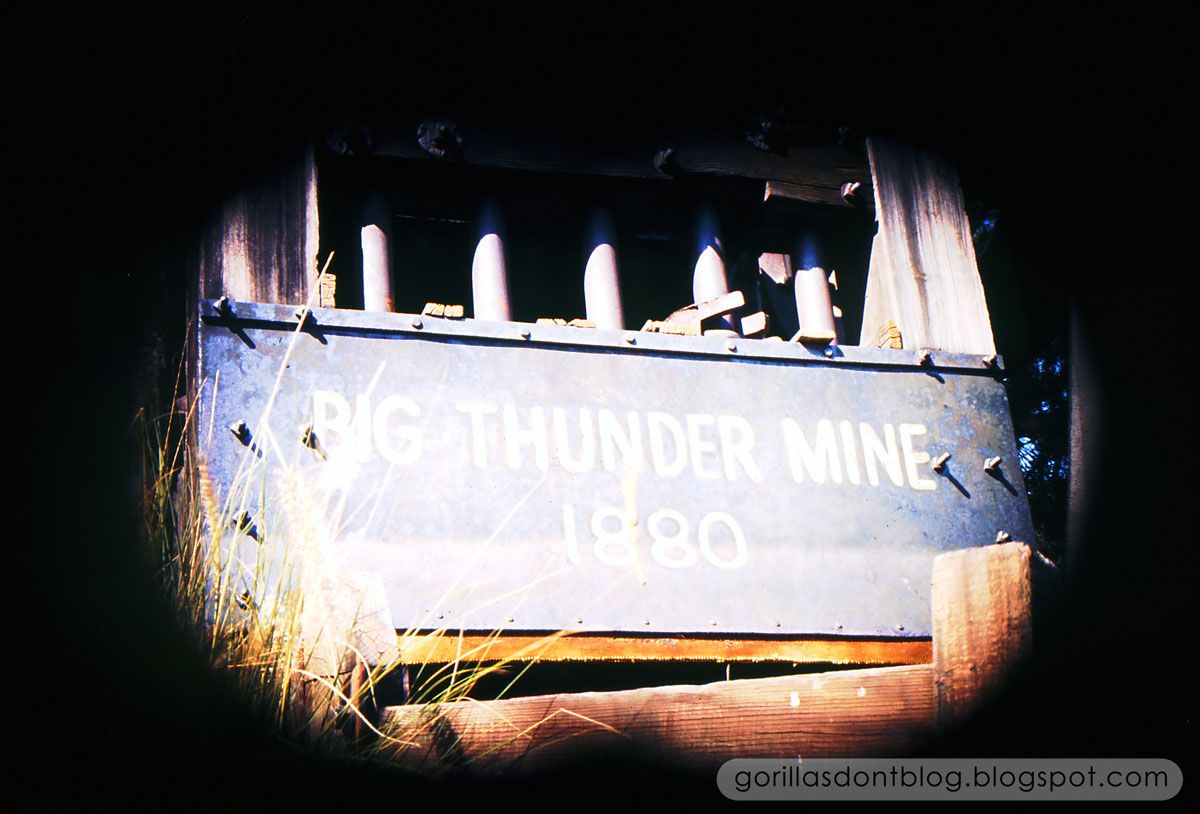 Say, that's some pretty swell looking rock work they got there. The little town is still called Rainbow Ridge as a nod to the ride that preceded Big Thunder (I don't have to tell you what that was!). I need to search online and see if the buildings look any different, since my understanding is that many (if not all) of them were in bad shape and needed to be replaced.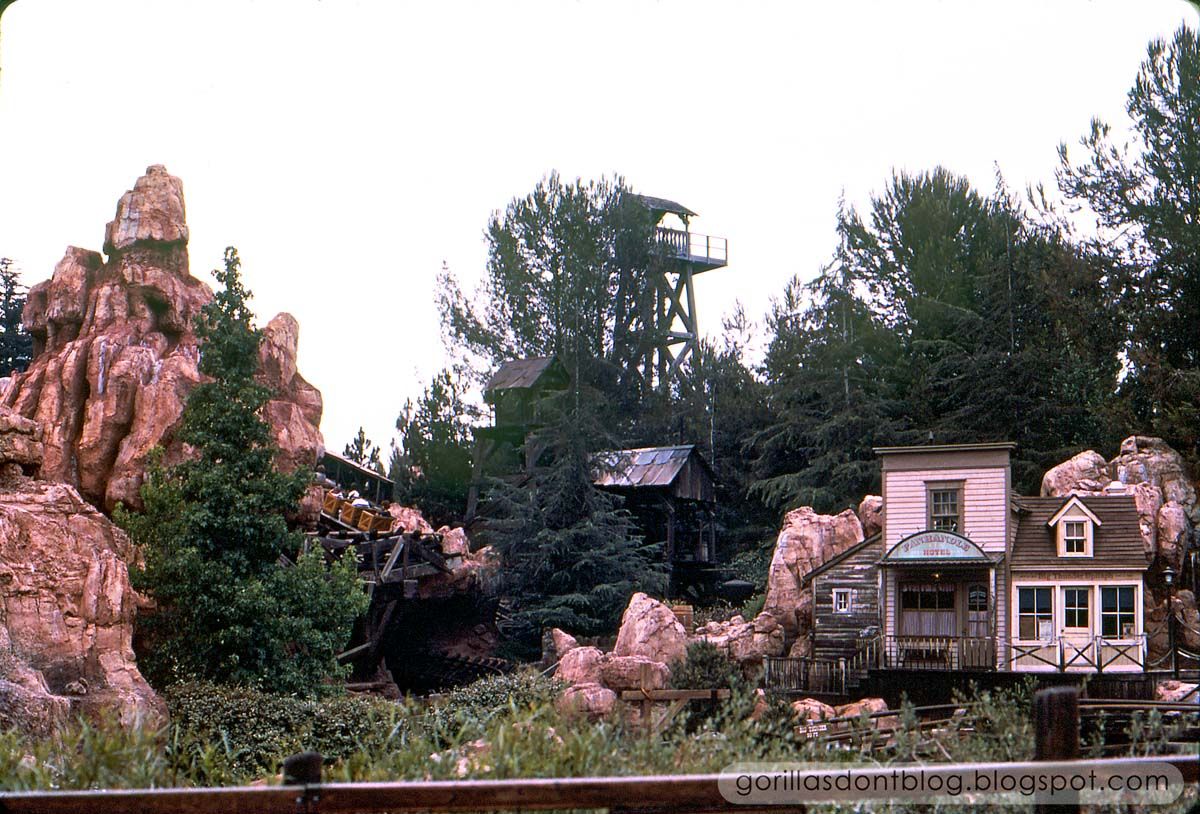 The fella don't look like much, but he's the meanest cuss this side of the Rockies. He spits, bites, drinks, fights, gambles, and steals. And he's the town preacher!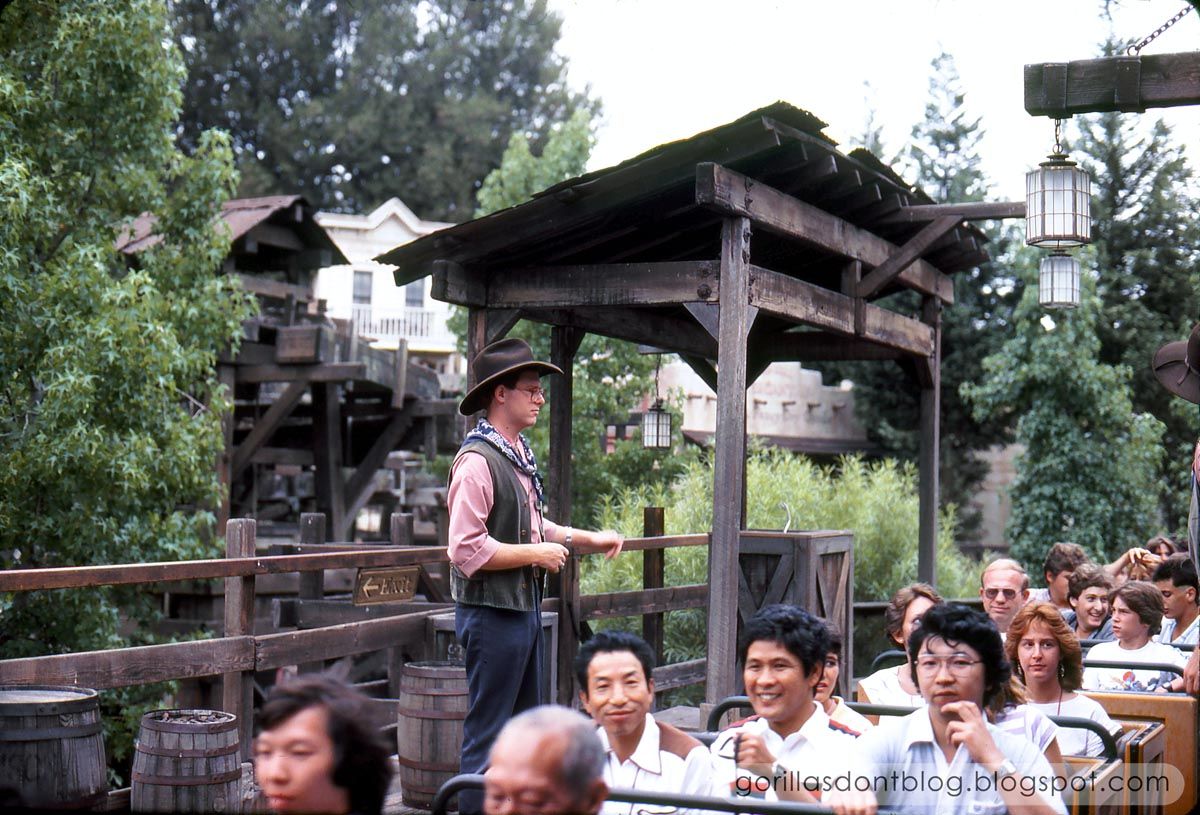 Wheee! I can almost feel the g-forces and hear the delighted shrieks. It's nice to have you back, BTMRR!