I have SO darn many photos of the Mark Twain! Sorry everybody, I know you must be getting sick of them. Today's aren't even especially nice. One of these days I'm just going to put all of my various scanned "Twain" pix in a single post.
Well, I am more interested in the Plantation House in the distance, probably because I am in the mood for some fried chicken. Mmmm-mmm! The park looks crowded.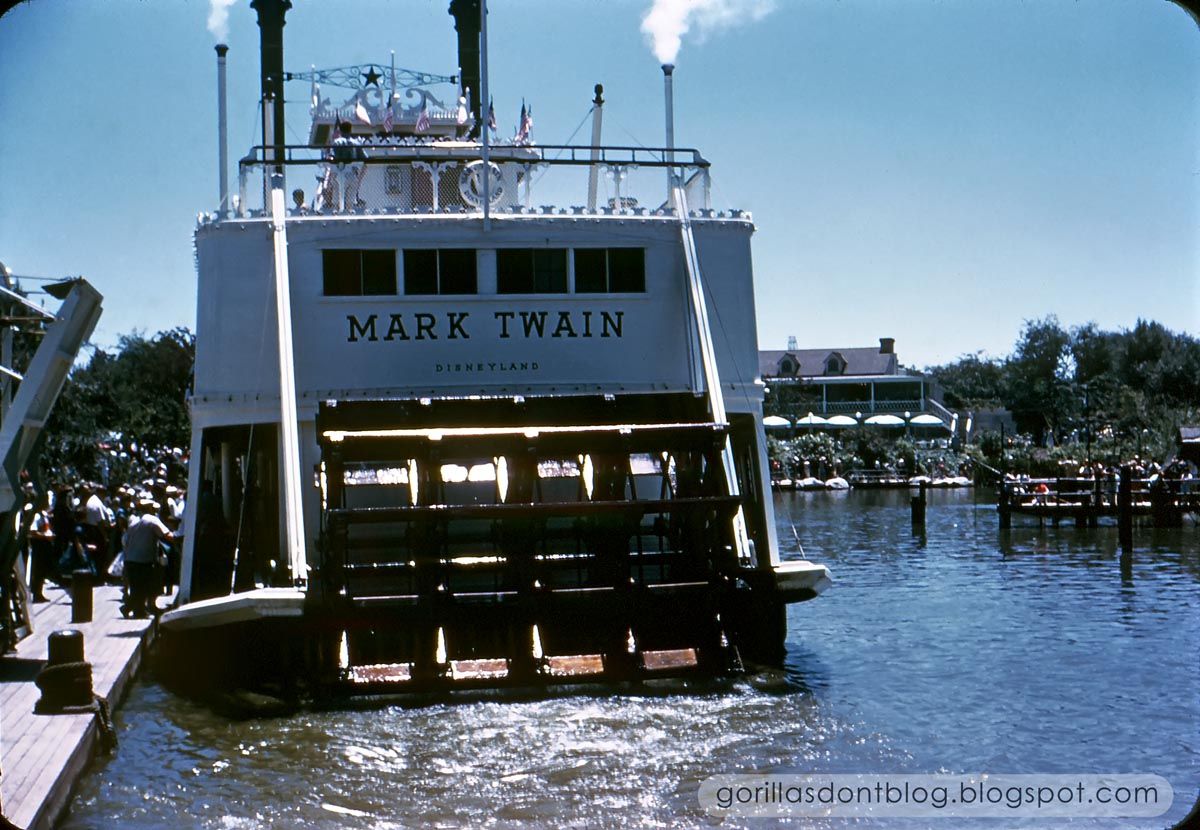 I don't even know what to say about this one!!