It's time for more bubblegum cards from the 1965 Donruss set - the scarce "blue backs" (read more about them
here
). As always, the captions are taken directly from the backs of the cards.
Card #22: "Actual sets used in the making of Walt Disney's '20,000 Leagues Under the Sea' are on display for Tomorrowland visitors".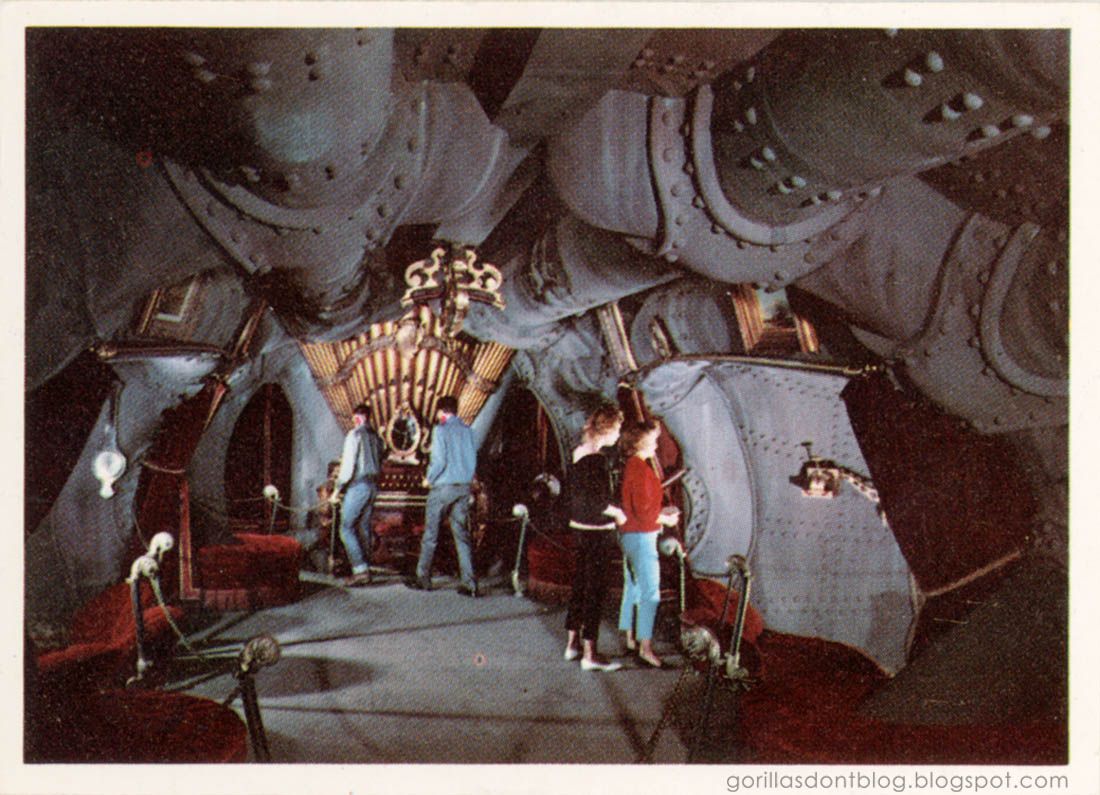 Card # 23: "Sleeping Beauty's Castle in Disneyland marks entrance to Fantasyland".
Hmmm, something seems to be missing, don't you think?
Ah, that's better!
Card #24: "The Trapped Safari at Disneyland as viewed by Disneyland passengers aboard Jungle Cruise in Adventureland". Did I mention this was at Disneyland?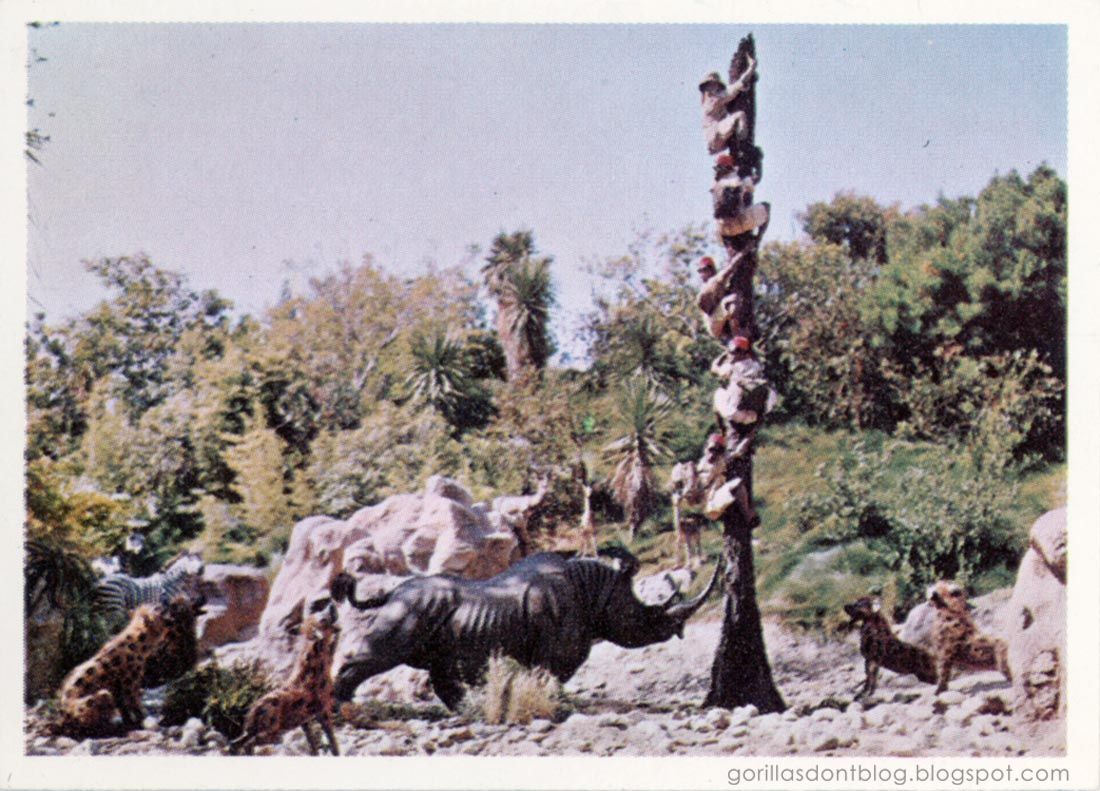 Card #25: "Visitors aboard Disneyland Mark Twain view life-like Indian Village".
Card #26: "Viewed from Dutch canal boats, Storybook Land features miniature settings from Disney-animated motion pictures".
Card #27: "Mickey Mouse and his dog Pluto take a ride on Disneyland fire engine".
Card #28: "White Rabbit and Mrs. Rabbit on an egg hunt during Disneyland Easter Season".
There's thirty seven more cards to go!