Here are two semi-interesting pictures from 1956 - one taken at the entrance to Disneyland, the other taken at the nearby exit. It's a theme, dammit!
You can't miss those cheerful yellow passenger cars in front of Main Street Station; and why would you want to? They're awesome. Things look a little barren without any attraction posters on display. A few throw pillows and some curtains would really perk the place up. Notice the little souvenir booth (information booth?) to the right - wonder why that was there. Walt was nice enough to place drinking fountains outside the gates to his park, and the man in the white shirt is partaking. He probably showed up just to drink the water and never bought an admission. What a scam!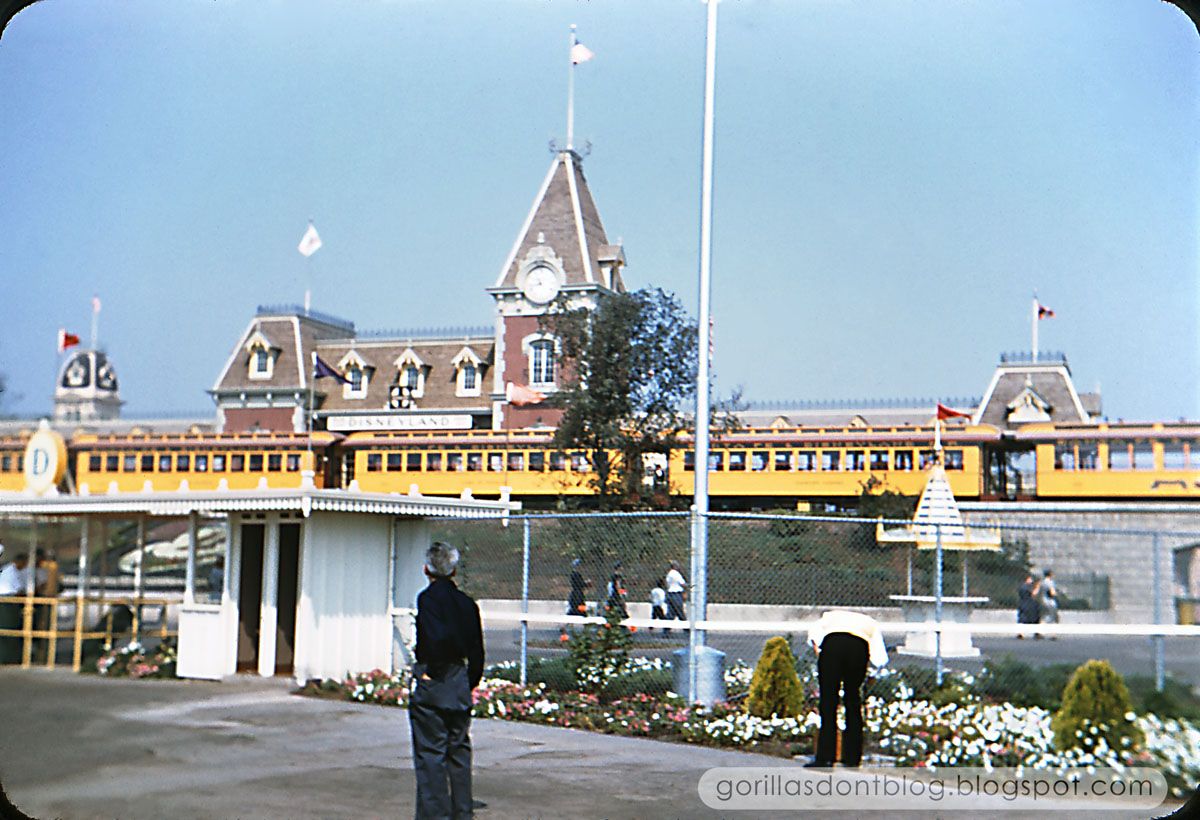 Now it's later in the day, and it looks like more folks are leaving than arriving. The mysterious dark blur in the foreground is, I believe, part of the leather camera case (it shows up in a few other pictures from this lot - unfortunately). There's another drinking fountain, complete with wooden box for kids to stand on. And we can't forget about the C.K. Holliday and the wonderful freight cars!