Just when I think that I can't look at another old photos of Sleeping Beauty Castle, I find one like this. The castle does look great of course, but it's the combination of bright sunshiny foreground and dramatic dark clouds that really make the photo. Maleficent is coming! Plus it's nice to see the Surrey out front.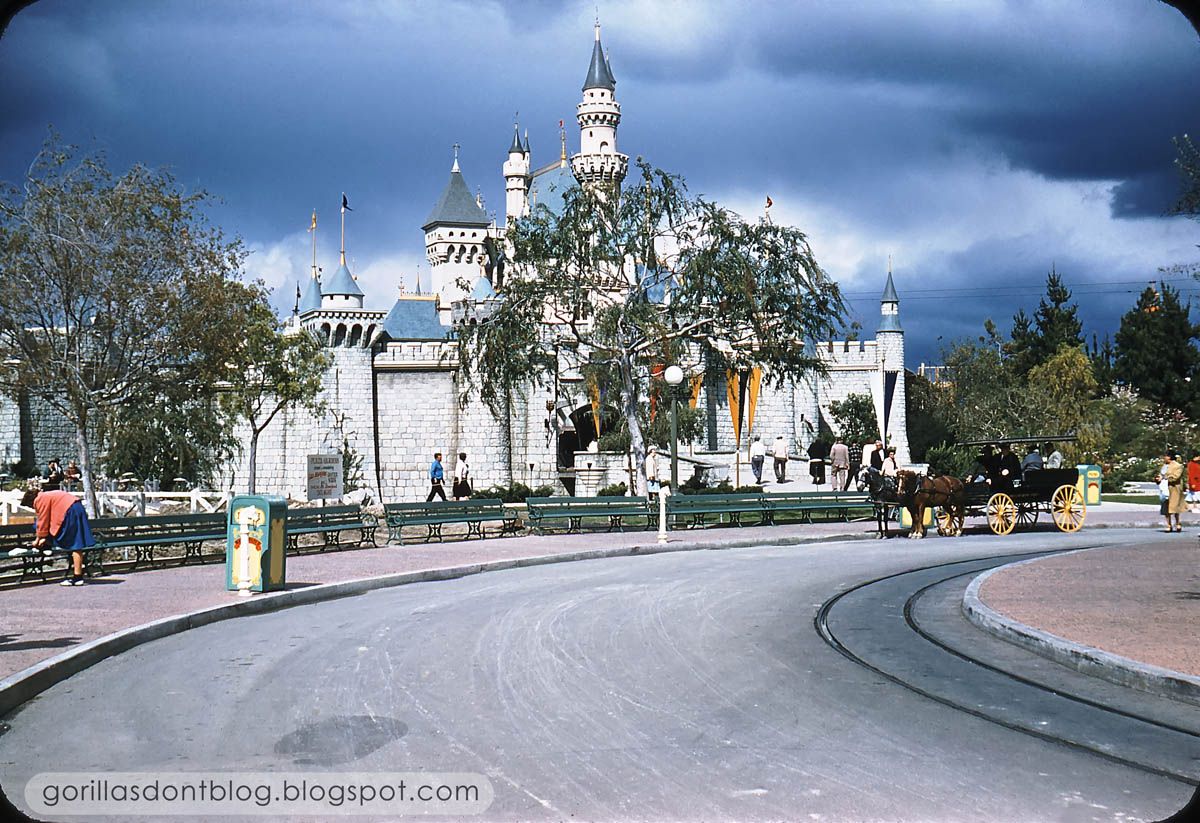 I've zoomed in - not so much to see the Surrey better, although that's a bonus - but if you look carefully, you can see a bit of construction just above the horse - the Alice in Wonderland dark ride was under way.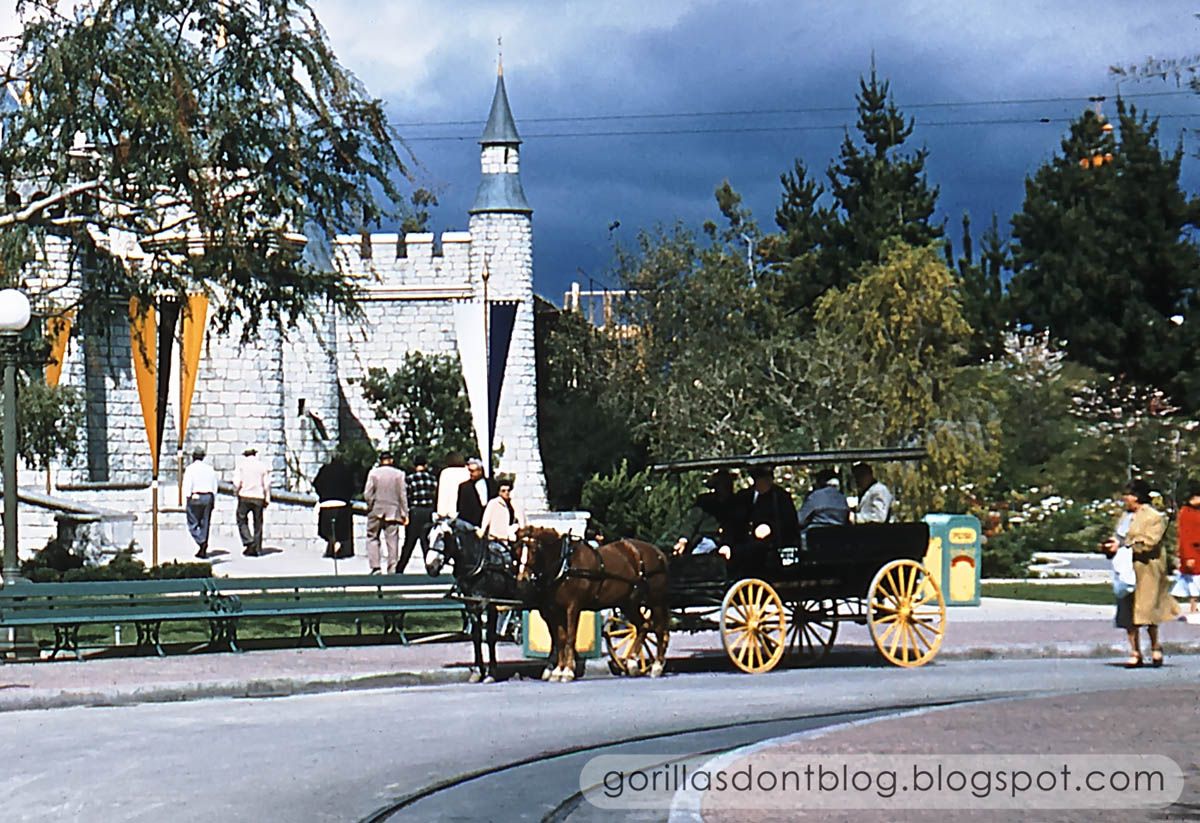 Hey Chuck, here's a closeup of that sign! It isn't entirely legible (to me, anyway)… "Plaza Gardens - closed for remodeling - (something) Reopening Easter Week - Dancing (something) Disneyland DATE NIGHTS". Maybe you can make out what those other words are?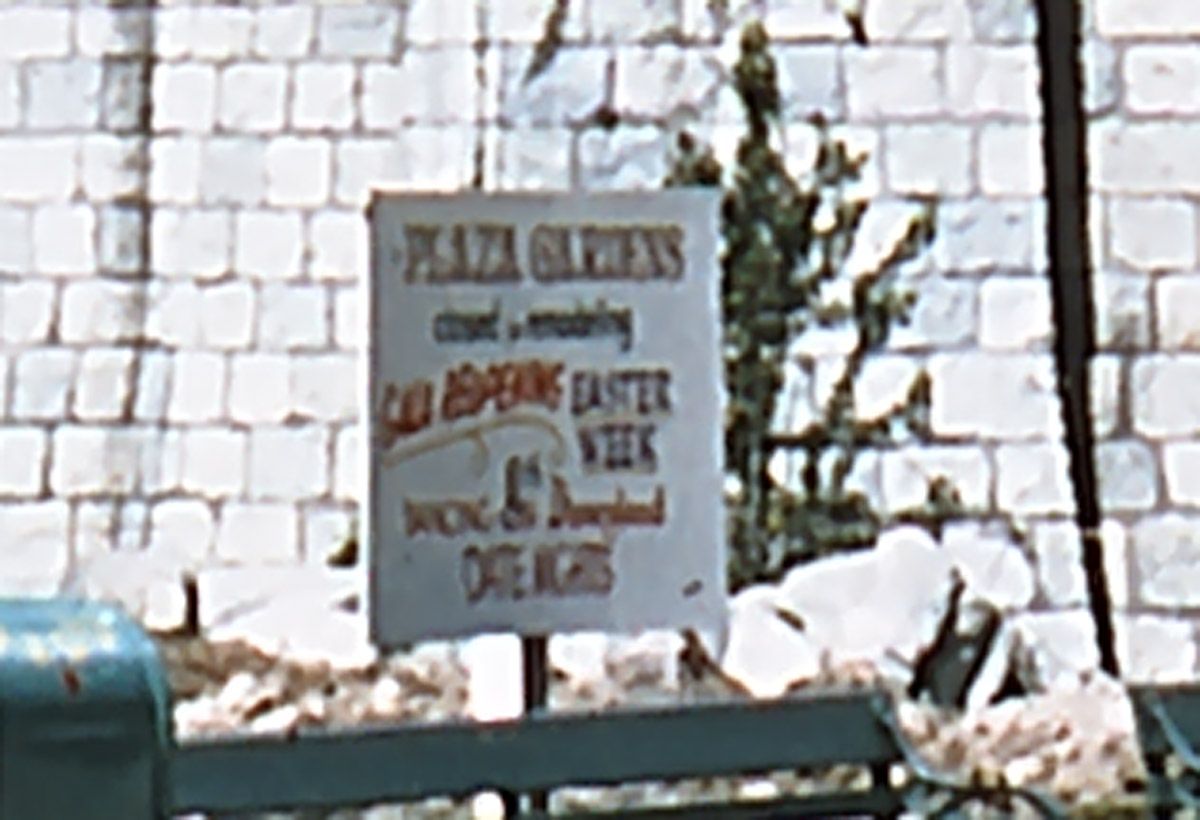 Well, the clouds just keep on coming, now blocking the direct sun completely. It looks like the Streetcar tracks have had some work done, I wonder why. Here comes the Omnibus!