Sometimes I will buy boxes of random slides, anywhere from a few hundred to well over 1000 slides per box. And weirdly, when there are pictures from Disneyland, there will occasionally be only one or two out of all of those vacation images. Maybe the others were picked out and sold before I got my hands on the box! Anyway, today's pair were all by themselves, but I think they are quite nice.
This kid is way better-dressed than I ever am when I go to Disneyland. The ticket taker is ex-KGB, and his instincts have kicked in - should he kill the photographer, or merely maim? I love everything about this picture, the posters, the yellow passenger cars for the Disneyland RR, the Mickey flower portrait, the turnstiles, the rose bushes, even the chain link fence!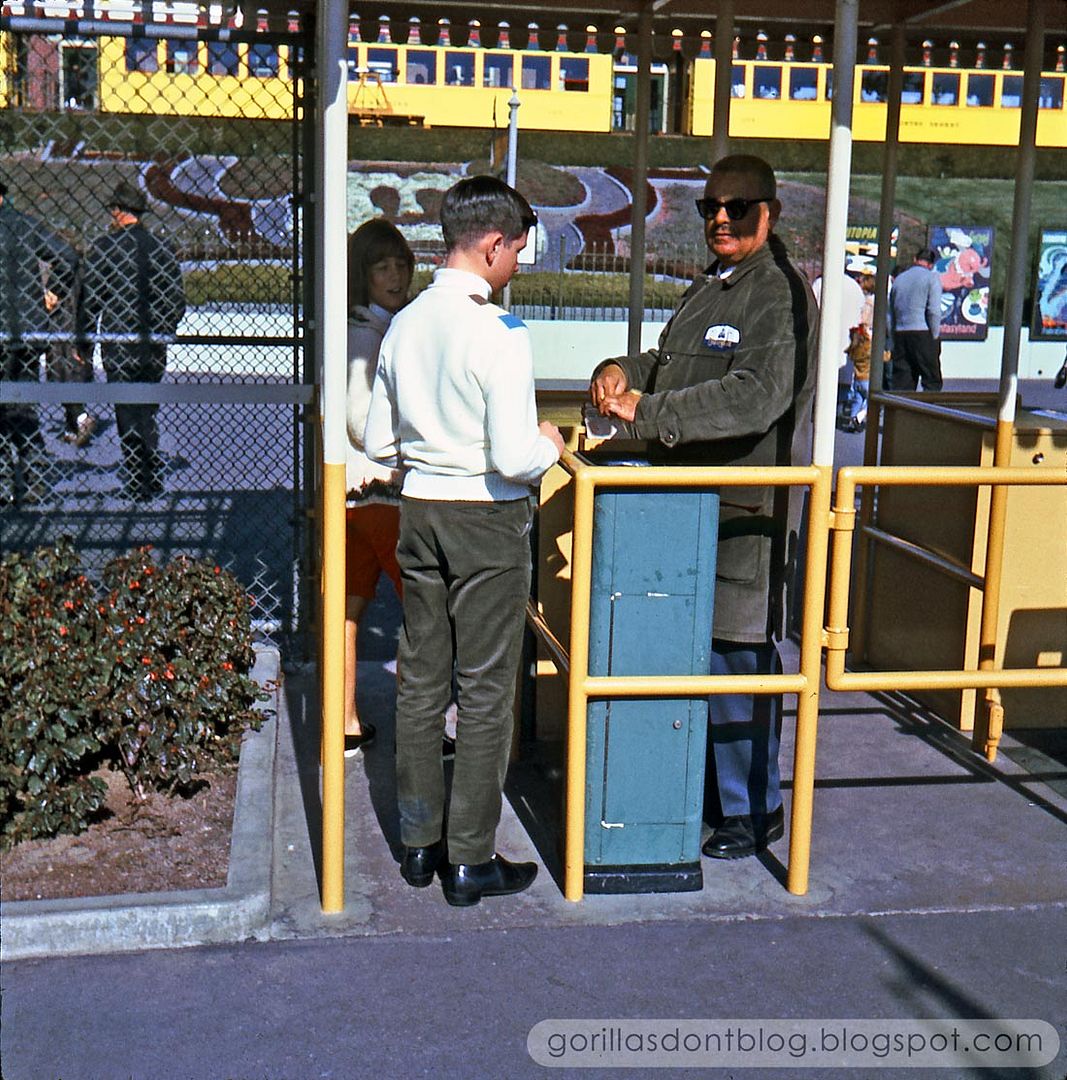 Here's another wonderful shot of a couple posing with four friendly tour guides. I would love to interview a guide from this era - any one of them should have tons of great stories, don't you think?
It's hard to tell, but they are holding stacks of gate handouts… but what kind?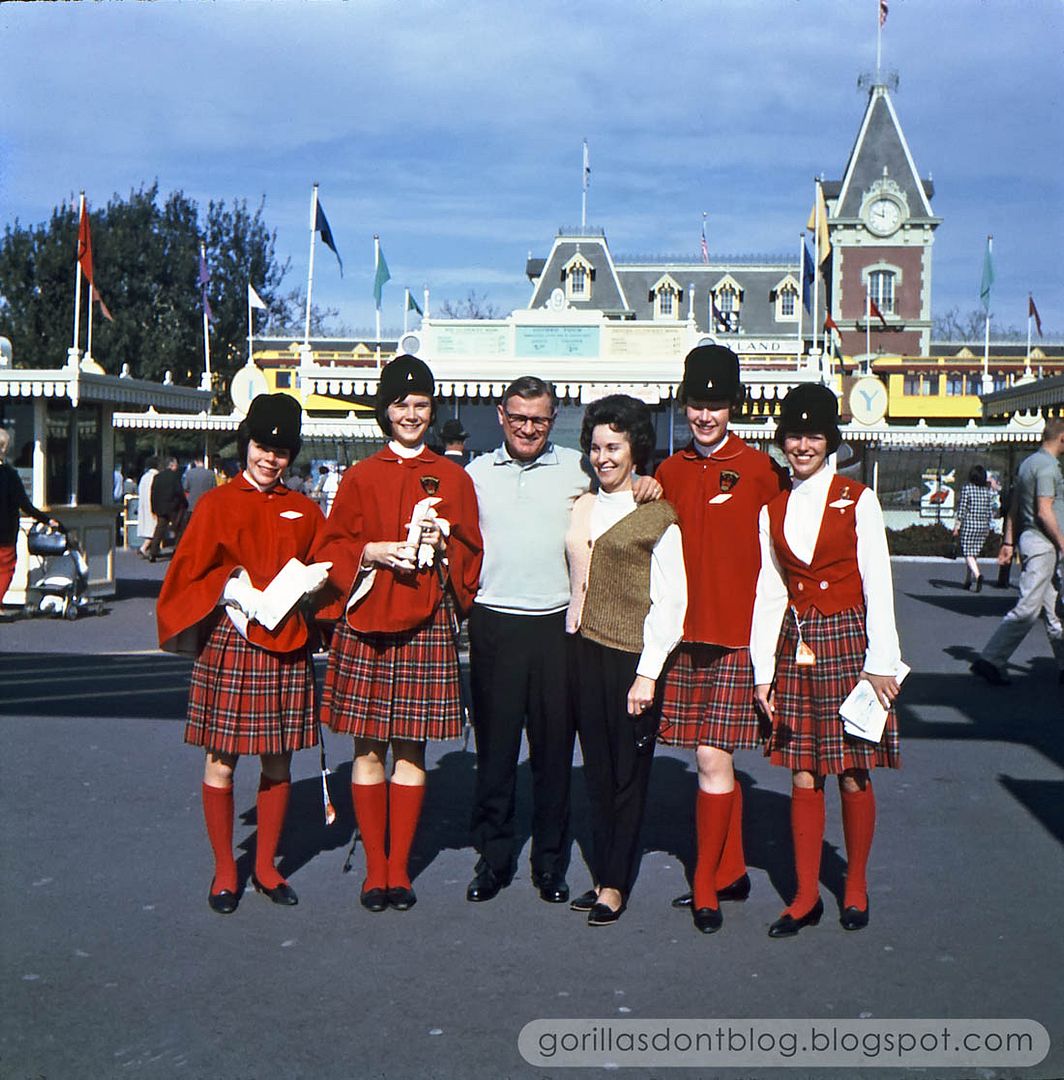 Why, this kind! In honor of the park's 10th anniversary, the handouts had this great "Disneyland '65" artwork in blues and golds.