It's time for a few more repeats! Or should I call them "greatest hits"? Both are from July, 1958.
I always get a kick out of seeing the Skyway passing over Holiday Hill - before the Matterhorn was hatched. What's truly amazing is that only a year later, the Matterhorn would be completed, and guests would be experiencing their first bobsled trips down the icy slopes. Just to the right of the Columbia poster we can see the Viewliner station - that attraction wouldn't close for another two months, and if you look closely you can see an employee standing in the shade. By the way, I love the way the Skyway looks at this angle!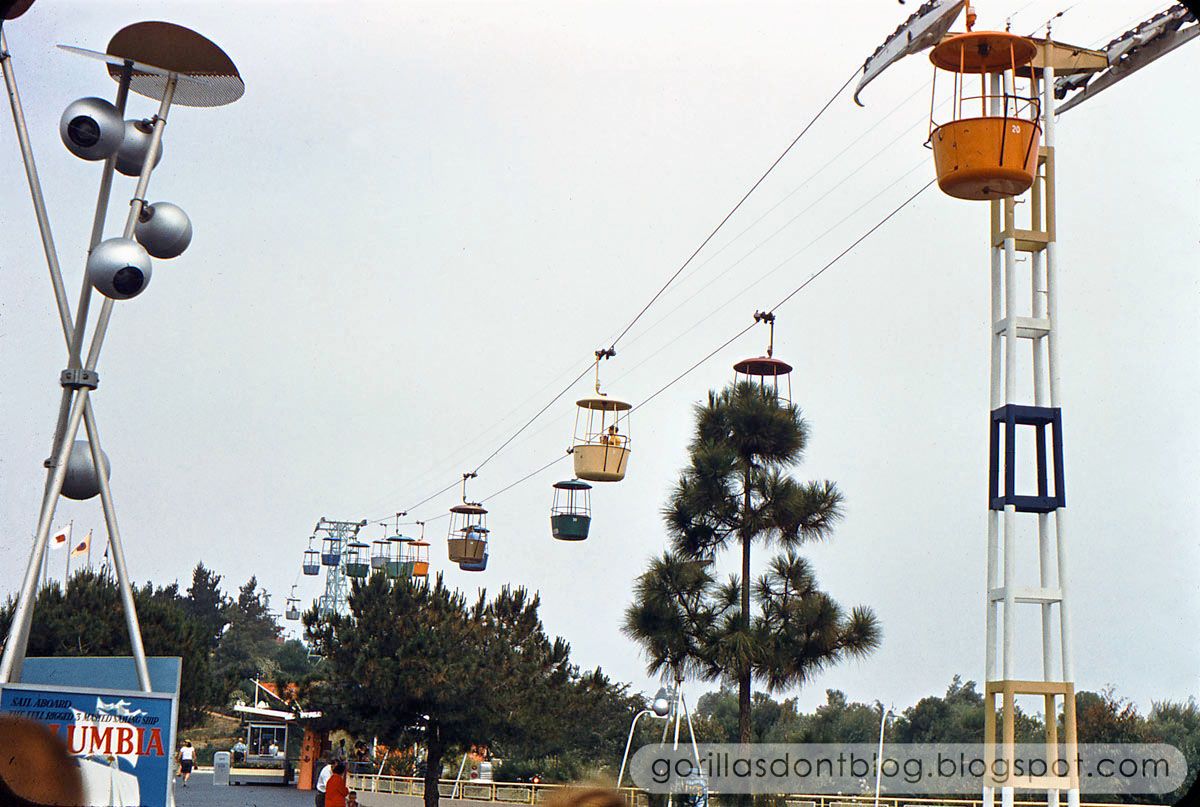 And here's a familiar sight; the Moonliner as seen from the Skyway. I love it. It is 80 feet tall - a 1/3 scale representation of a "real" moon rocket - imagine if they had built it at its full size of 240 feet! Now that would have been spectacular. It would have overwhelmed the intimate scale of the park (and would have towered over the 140-foot tall Matterhorn), but still… just think of it!