Once again I find myself having to compose something for this blog at the last minute. Arg. So, here are the rest of the photos from
this group of slides
from the very early 1970's.
This one is nicer than most of them, with the Stardust hotel and casino. The façade of the building, however, is considerably less spectacular than it had been
just a few years earlier
. Bummer!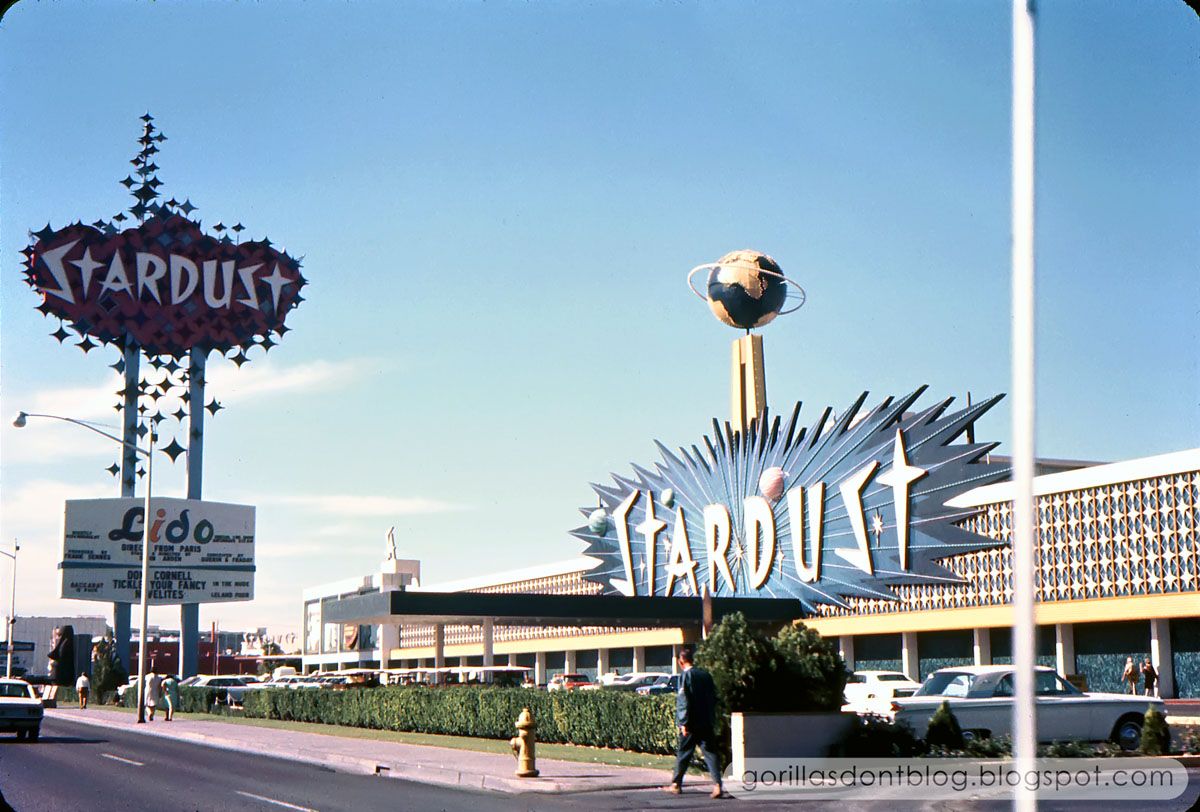 Not a lovely view, but I still like it for its tackiness! In the distance you can see Circus Circus, the Stardust, and the Frontier casinos.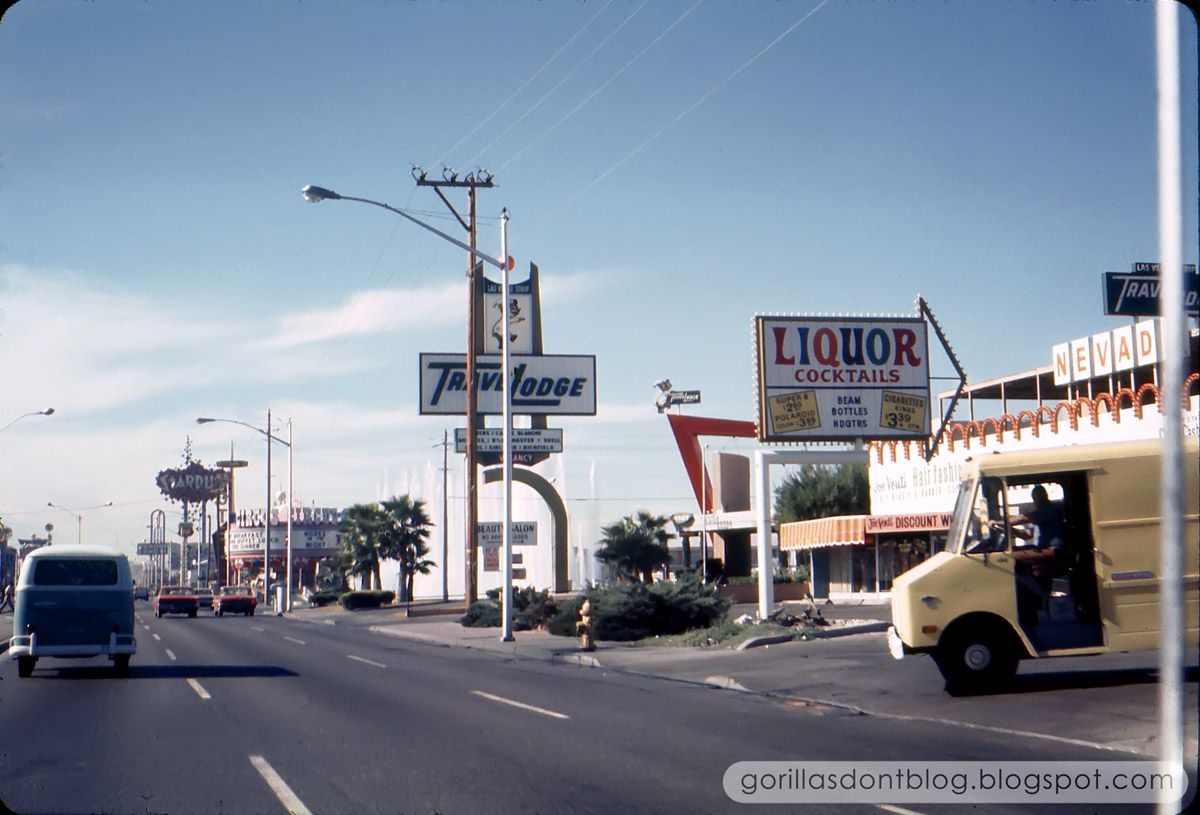 The Sands is famous for this sign, with its swooping script - and for being the venue where the famous Rat Pack (Frank Sinatra, Dean Martin, Sammy Davis Jr., Peter Lawford, and Joey Bishop) became a thing. Ring-a-ding-ding! Sorry, Alan King, but I am going over to the Celebrity Theater to see Louis Prima with Sam Butera and The Witnesses! The Sands was demolished in 1996.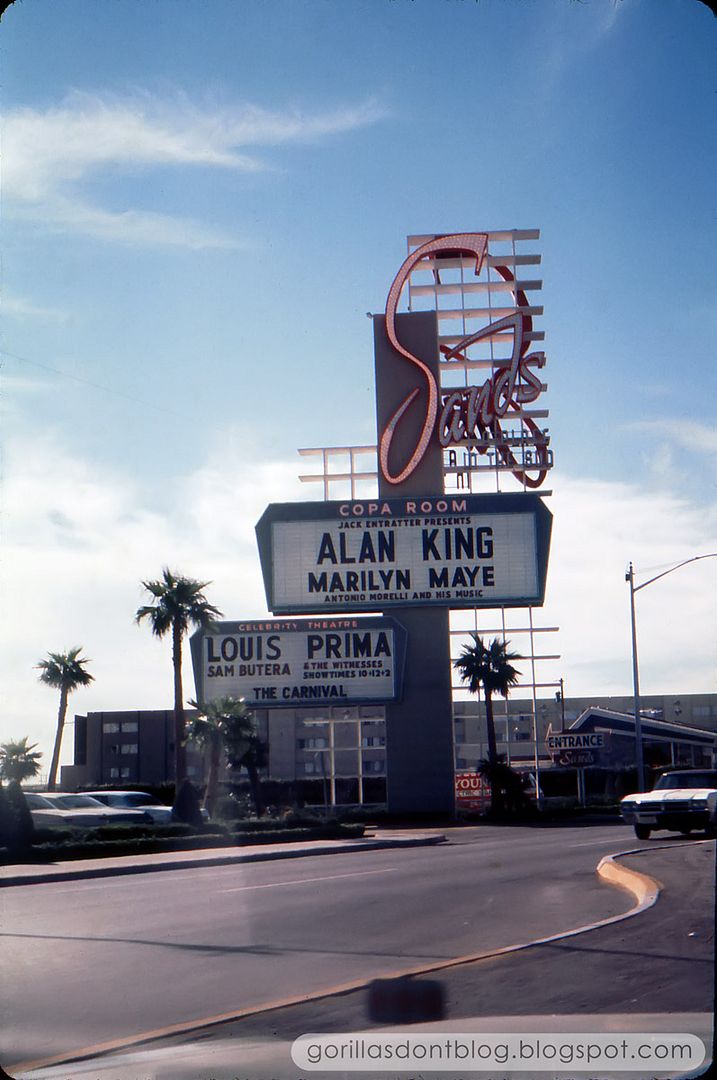 I love this sign for the Flamingo! It resembles a showgirl's feathered headdress. I don't know who Sergio Franchi is (I looked him up - he was an Italian-American tenor who, at one time had 4 albums in America's top-200) but Pat Cooper is still around. His comedy is not my thing, but hey, he's a survivor. Fats Domino gets third billing, but I would go see him! The Flamingo is still around, it's now the oldest resort on The Strip.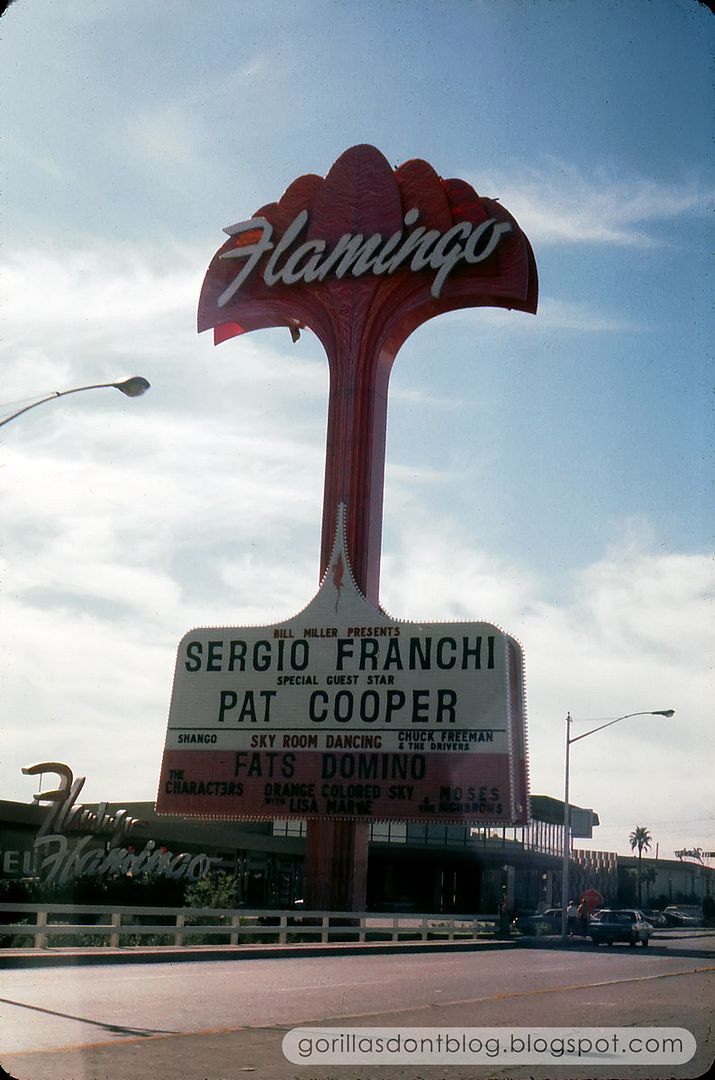 Here's another great sign, looking very "1960's". It opened way back in 1942, and was only the second resort to open along the Las Vegas Strip. It closed in 2007. (Dick Shawn, wasn't he in "The Producers"?)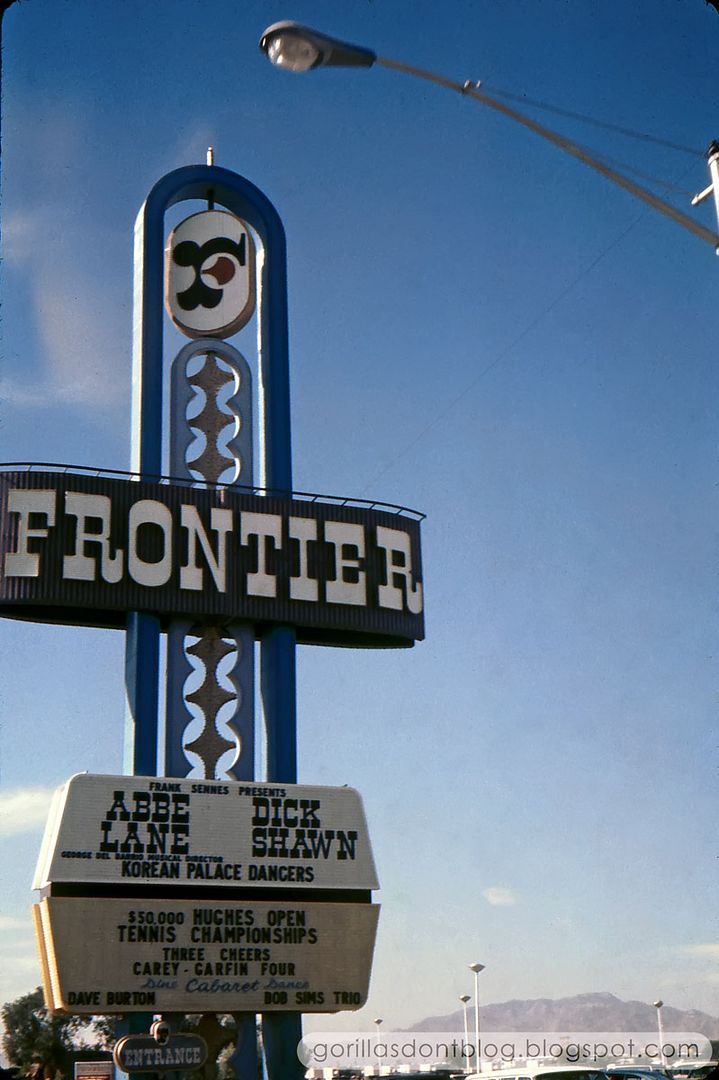 And finally, here's a look at some fountains next to Circus Circus, which opened in 1968 - which means that it was basically brand-new, and yet it already has that abandoned, unsuccessful look. The lack of a hotel made this casino a struggling concern. In '72 a hotel was added, and even though it has struggled occasionally, it is still around today!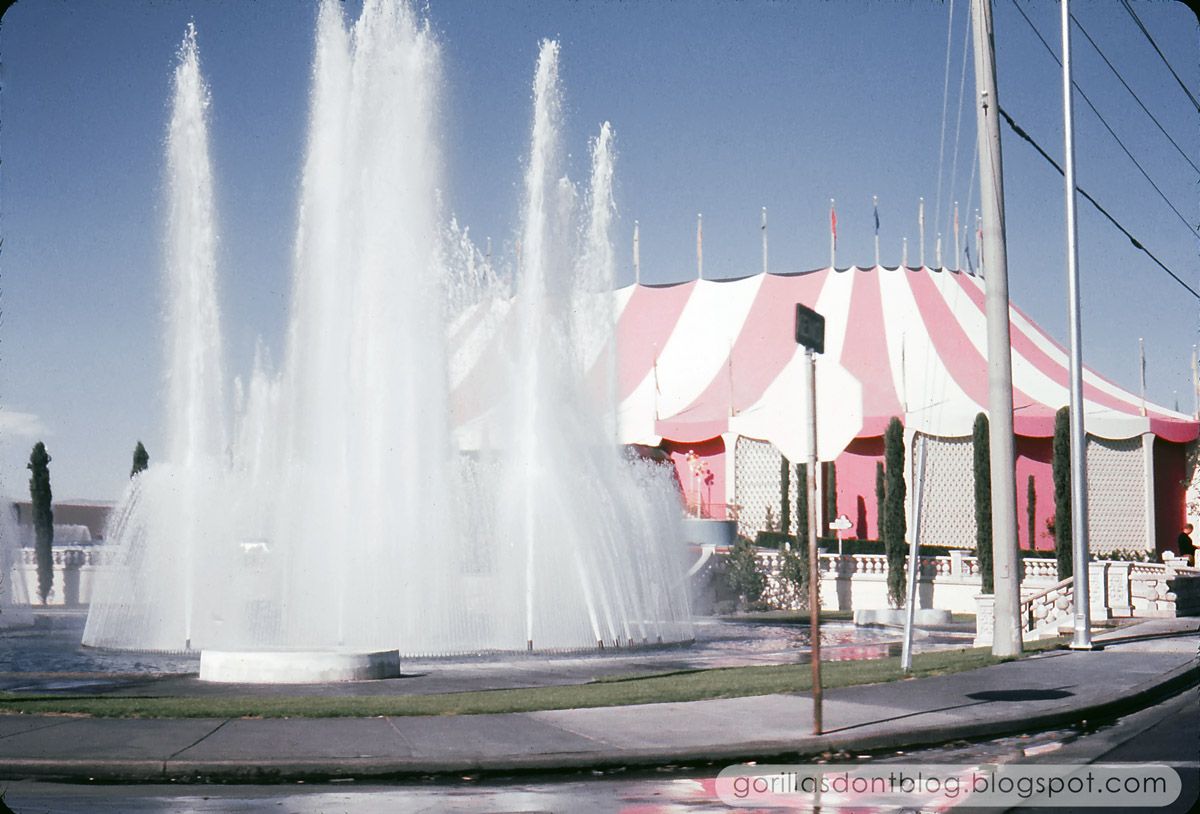 I hope you have enjoyed these vintage Las Vegas photos!