For those of you who never had the chance to ride the Skyway, here's a "you are there" point of view. You don't get the swaying motion, or the breeze, or the sounds wafting up from below. In fact my comparison is completely lame, never mind. Say, how about them (insert name of favorite sports franchise here)?
I figured I'd zoom in on The Yacht Bar, because it is one of my favorite features of old Tomorrowland. Such a cute little snack shack. Would it qualify as "Googie-style" architecture?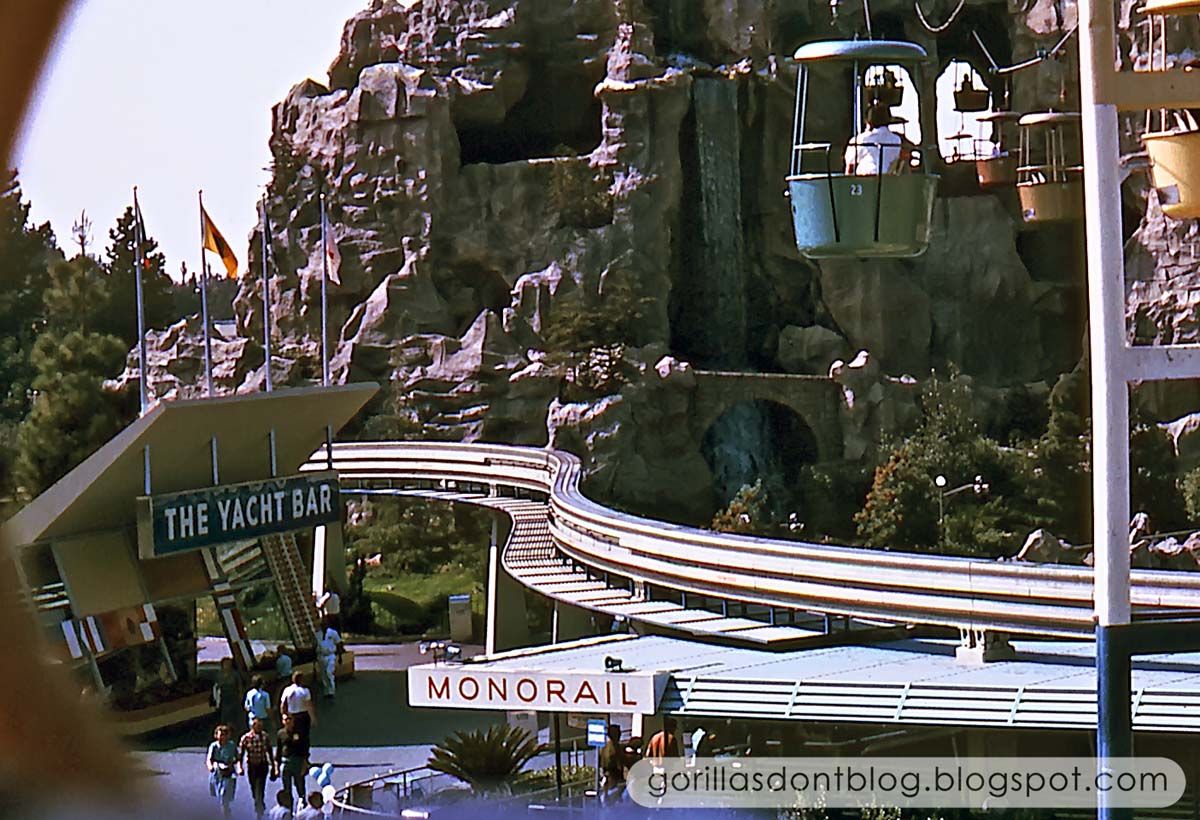 Nearby, a Matterhorn boblsed splashes down - how many other roller coasters go through water like this? Such a great ride, even after all these years.