Here are some random (and hopefully fun) vintage photos from around the U.S. of A!
Back in 1958, a chain of "Golden Point" restaurants was founded, the first one being in Highland Park, Indiana. According to
one website
, there were eventually at least 80 locations throughout the country. The distinctive A-frame buildings were topped with a 21-foot golden spire. Some of them seemed to be drive-ins, but this one (from August 1960 - location unknown) looks more like a walk-up, counter service restaurant. I love the orange and blue (World's Fair colors, or maybe Howard Johnson colors). There are no more Golden Point restaurants, but many of the buildings have been repurposed for a variety of other businesses.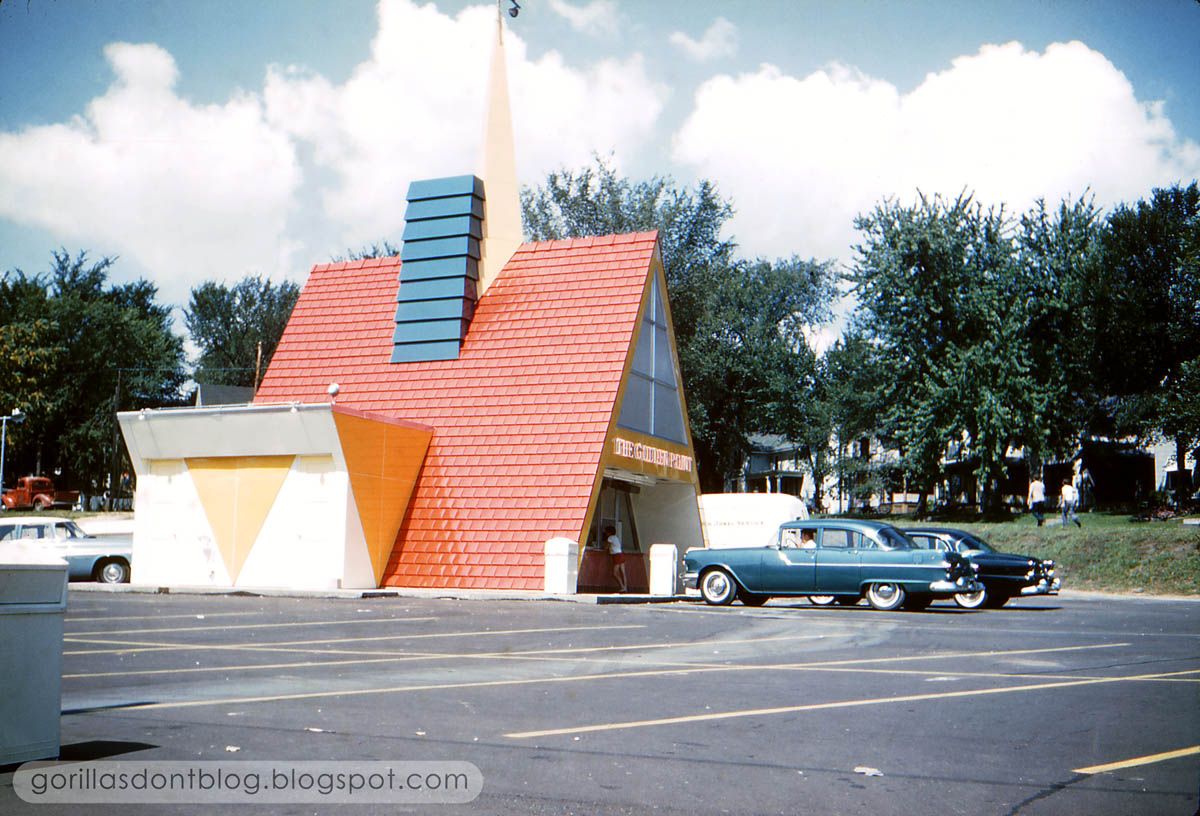 Ah, Minnesota! I have a fondness for that state, having spent many summers fishing there with my grandparents. And when I was a little fella, we made the pilgrimage to Bemidji to worship the giant statues of Paul Bunyan and Babe the Blue Ox. Just like these people are doing in this 1972 photo.
I wish I knew where this was but I am just going to say it's the USA. If there ever was a house that needed to be haunted, it is this Victorian example, up on its own little hill. The leafless (dead?) plants are a nice touch (though it is winter, to be fair). Norman Bates' mother would feel right at home. It definitely has an "Addams Family" vibe. Maybe there is a harpsichord or a spinet in the parlor. And a mournful child with a pet spider up in the tower. You don't even want to know what's in the cellar!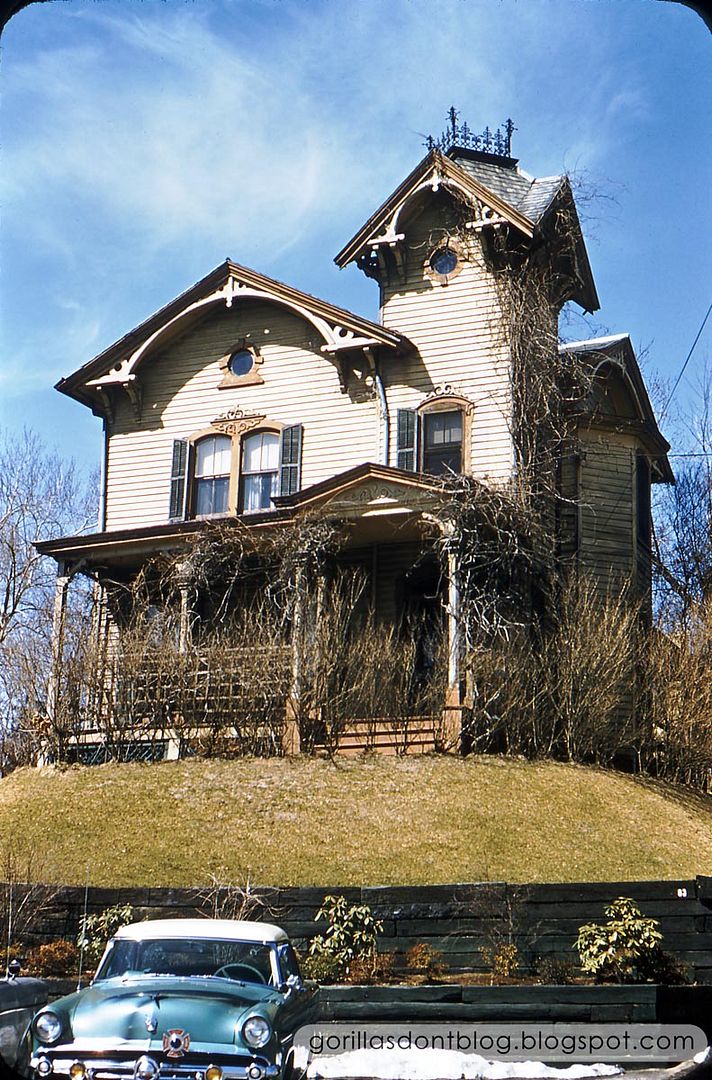 I hope you have enjoyed these vintage pix!