It's time for some more GDB "greatest hits" (formerly known as "repeats")! Today we won't even get as far as the turnstiles, but that's OK, the photos are fun anyway.
Yay, the Disneyland sign, and there's the Matterhorn! I saw it first. This photo (circa 1961) wound up floating around the interwebs quite a bit, much to my surprise. The sign is so cheerful; I don't know what this "Disneyland" thing is, but let's go see what all the hubbub is about!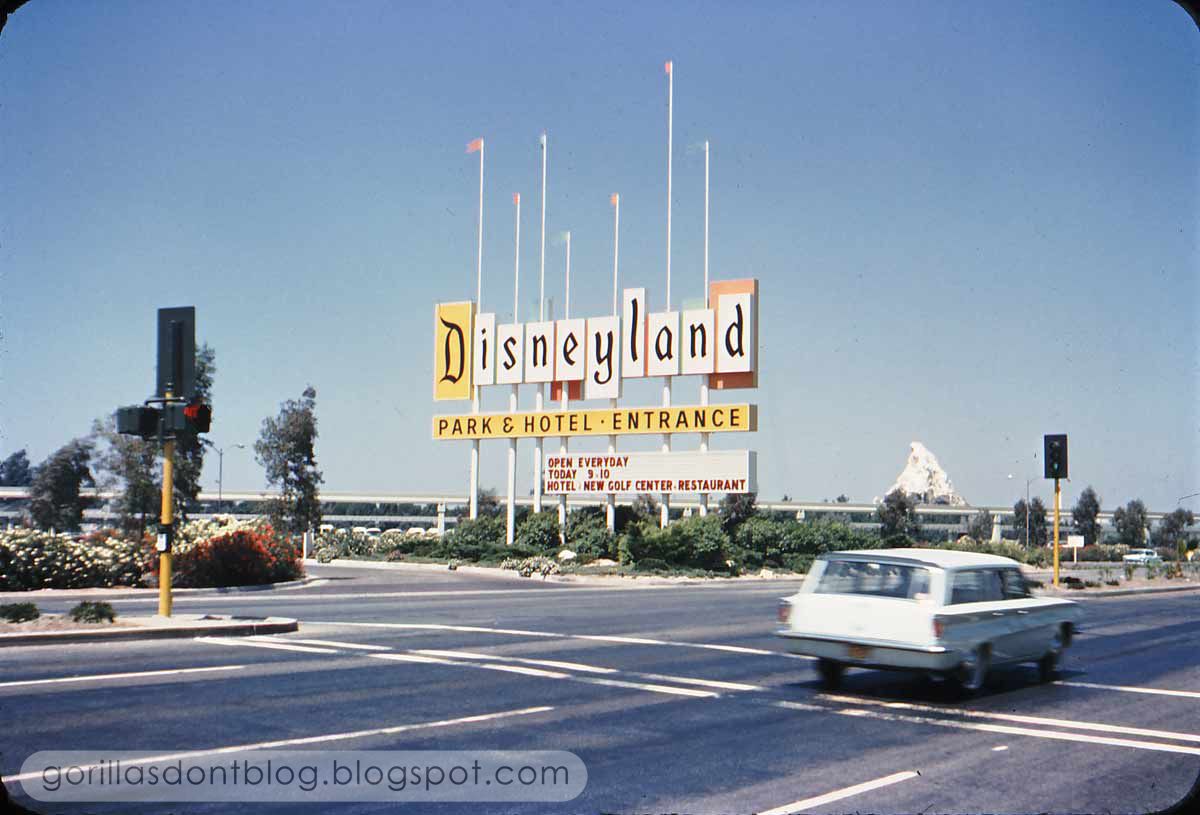 I've always loved this beautiful shot of the entrance and ticket booths, with the dramatic sky and brilliant winter sunshine (1957). "Look, Margaret, they have an exit sign and everything! The folks back home will never believe it. Better take a picture."
Oh, and look at the posters! There are some real rarities. "Rocket to the Moon", Main Street Station, "Satellite View of America"… wowee-wow-wow.