Hooray, here's another day of Special Guest Photos! These are from the personal collection of Ken Martinez, and are from a trip to Walt Disney World that he took in March, 1982. He was kind enough to provide his own commentary on each photo, which made my job easy.
"Big Thunder Mountain Railroad; While I'm not a big fan of our (Disneyland) Big Thunder Mountain, I love the Magic Kingdom version. As a roller coaster it is a far more exciting ride experience"
.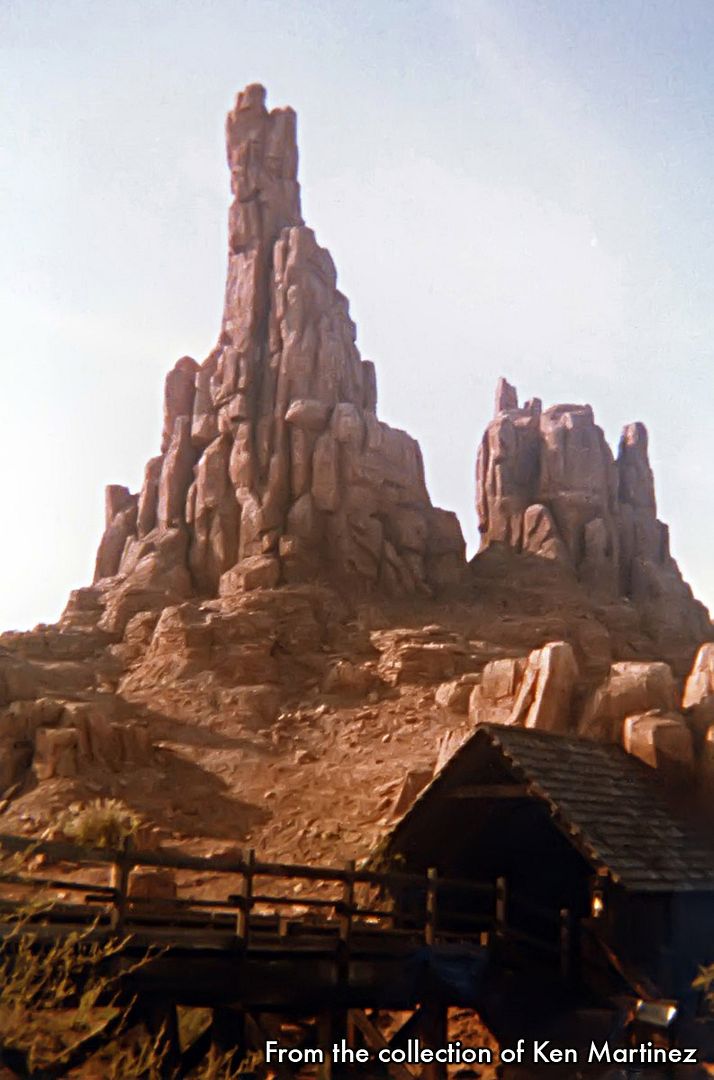 "Cinderella Castle; What can I say about this shot. Not much. It was impressive, but I still like ours better"
.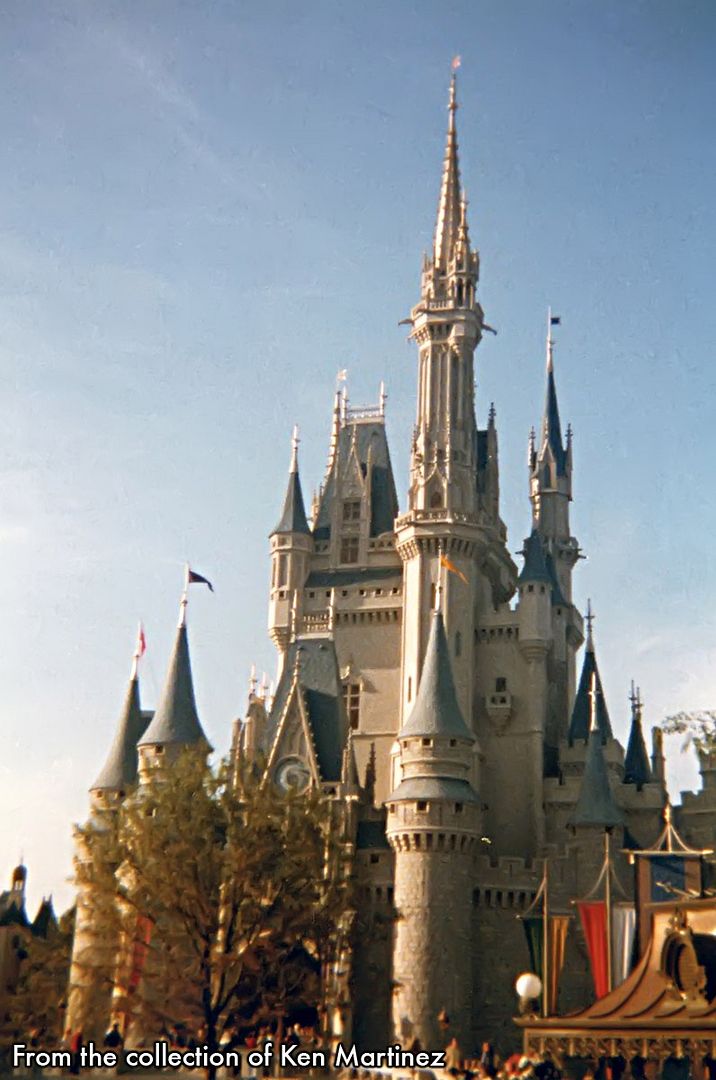 "Fantasyland East; This is where 20,000 Leagues, Mr. Toad's Wild Ride and Mad Tea Party were located. Space Mountain is in the background. Notice how the Skyway in Tomorrowland area is in a different direction than the Skyway above Fantasyland. That's because of the turn-around in the middle of Grand Prix Raceway"
.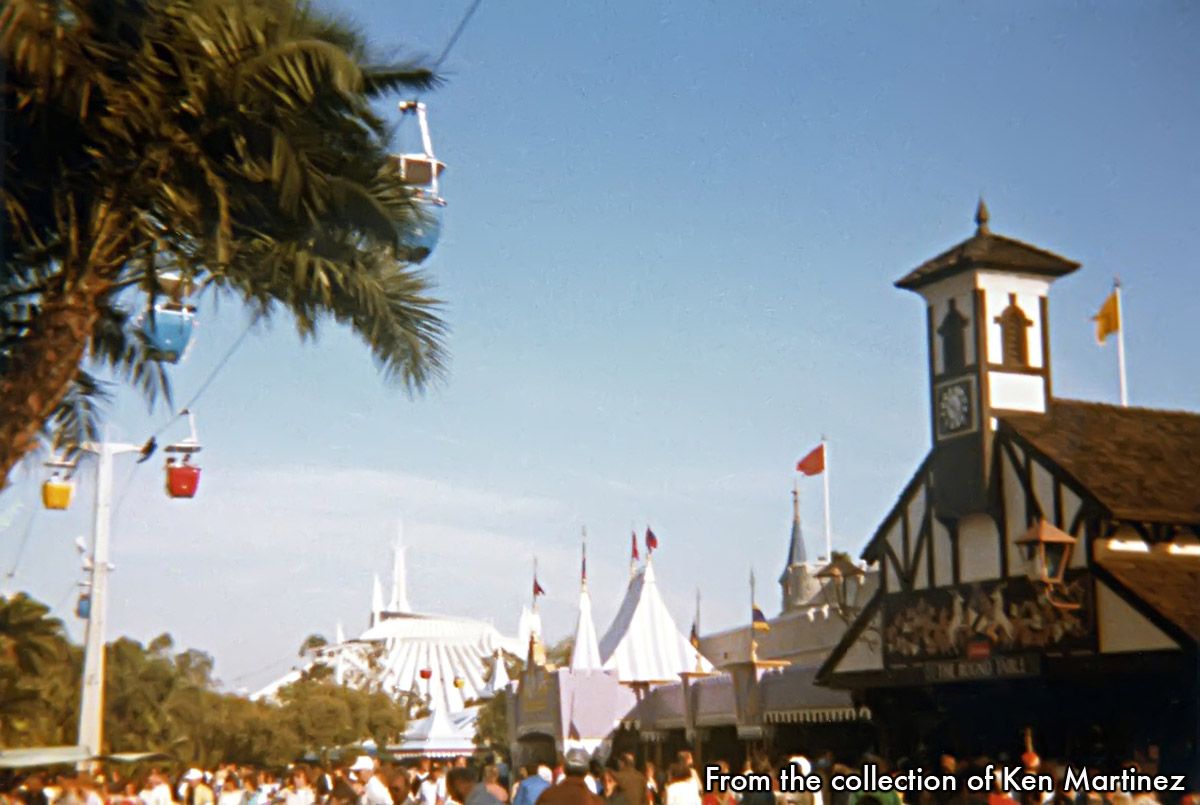 "Fantasyland West; This is where It's a Small World, Skyway chalet and Peter Pan's Flight is located. They actually tore down their Skyway chalet sometime last year"
.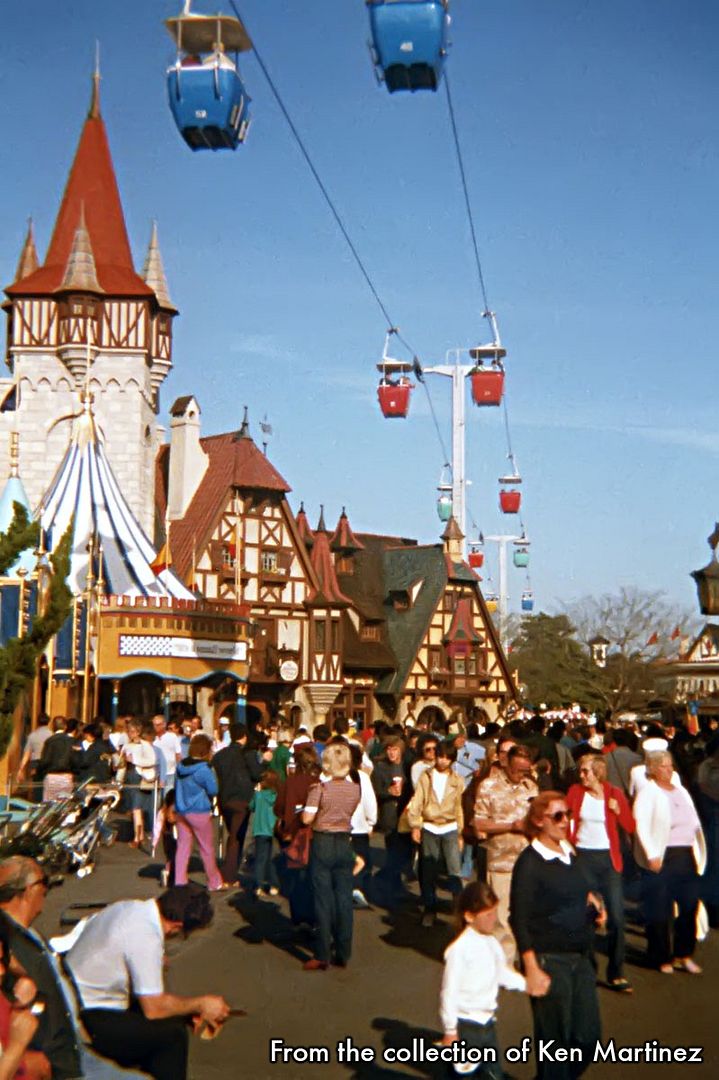 "Grand Prix Raceway; This is so different than our Autopia and actually quite boring on the scenery. I like that you can see the Skyway in this view as well as the Contemporary Resort Hotel tower rising behind in the backdrop"
.
"Star Jets; This view is looking down the corridor from the bridge off the hub toward central Tomorrowland. Ahead is the WEDway PeopleMover loading platform and the Star Jets attraction on top of that. Notice the PeopleMover tracks go down the sides of the building instead of down the center corridor like they do at Disneyland. The building on the left contained the Mission to Mars attraction and the building on the right contained Monsanto's Circle Vision 360 theater"
.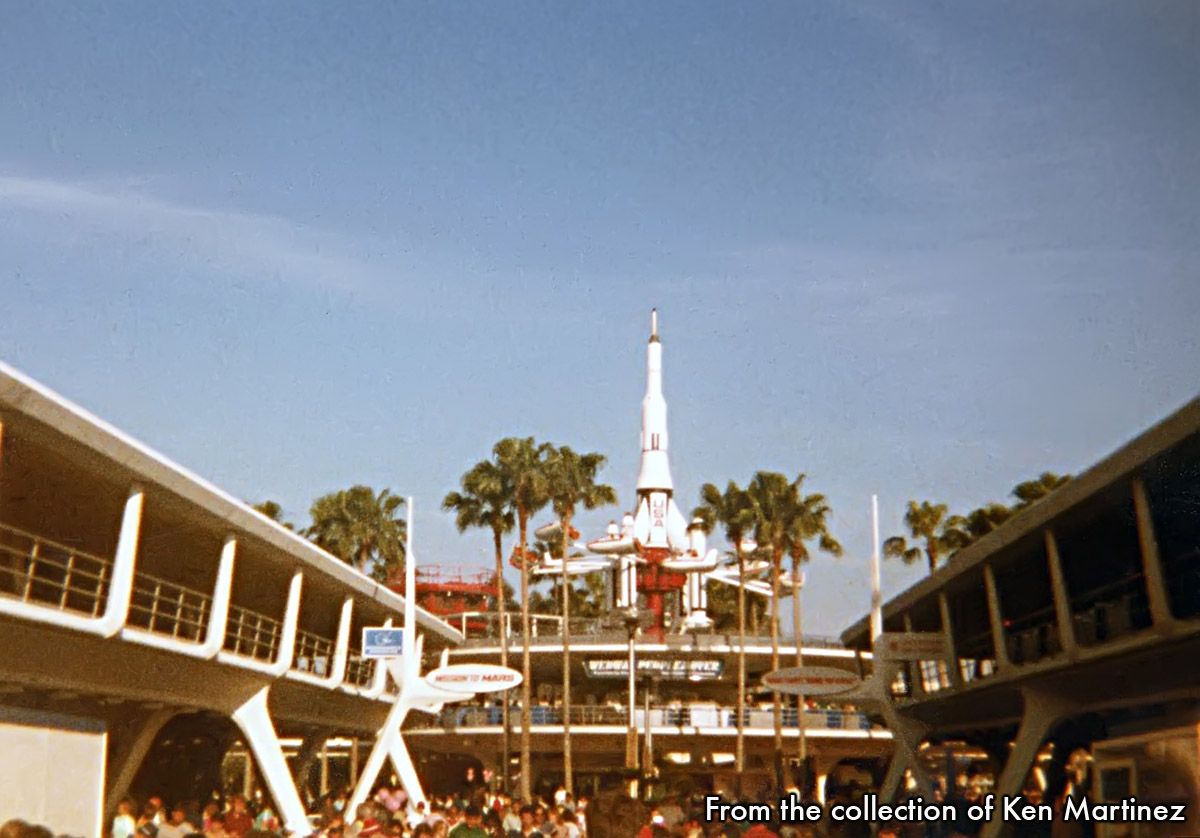 "Tomorrowland; Space Mountain, WEDway PeopleMover, the Skyway, and the Grand Prix Raceway are all pictured here"
.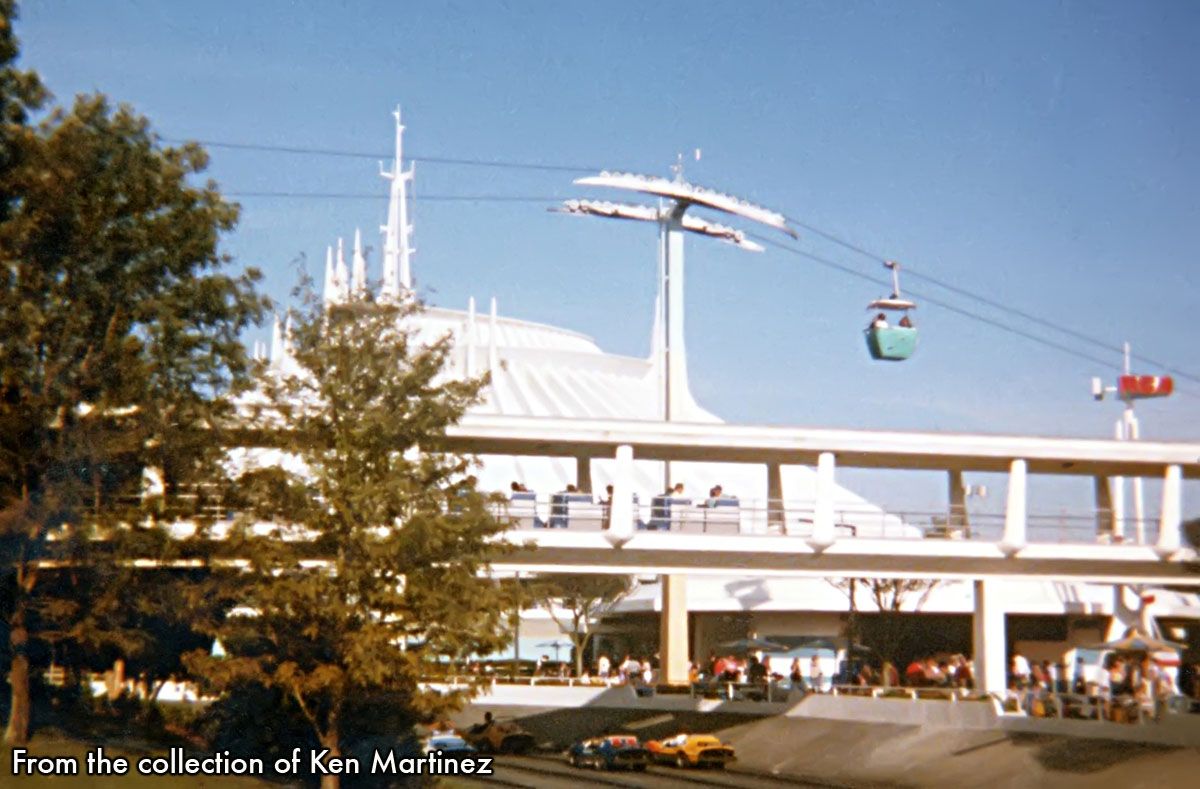 THANKS
as always to Ken for sharing these great pix from Florida! He has more to share in upcoming posts, so stay tuned.