Both of today's photos are from July, 1963!
Oh man. Posters. Fabulous posters! As many times as I have seen these reproduced on pins, t-shirts, note cards, stickers, and probably other stuff as well, I never get tired of those beautifully-designed, hand-printed silkscreened attraction posters. I tried designing one myself just for fun, and sticking to six or seven colors is harder than you might think. The various designers for Disneyland were masters of the art! In this pic, you can see (from left to right) a partial Skyway, Rainbow Caverns, Submarine Voyage, Swiss Family Treehouse, Golden Horseshoe Revue, Jungle River Cruise, and The Enchanted Tiki Room.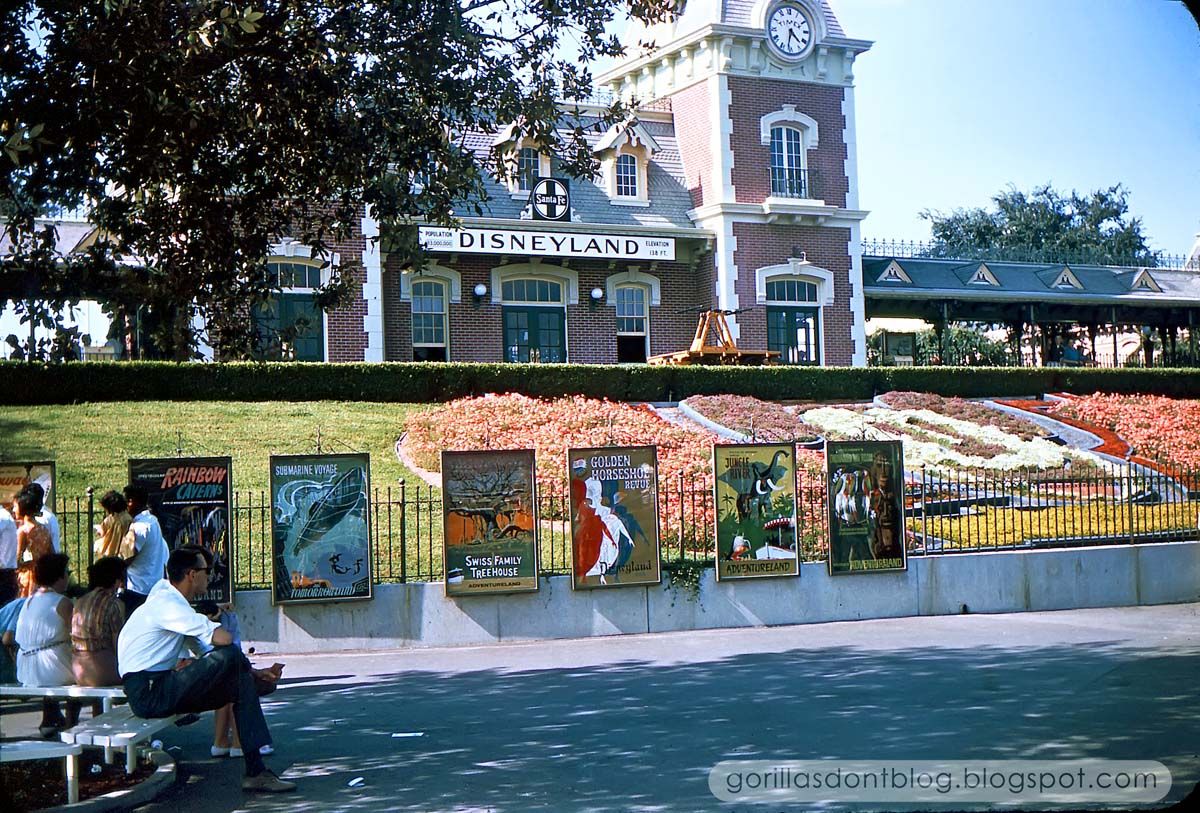 I confess that I do get tired of finding photos of Sleeping Beauty Castle (how many have I posted on this blog, fer cryin' out loud?), but this one is especially nice. Great composition and color, lovely flowers, and a kid on crutches.