It's time for another batch of photos, generously shared with us by Chuck Hansen. Do a blog search, he's contributed many pictures in the past!
As usual, I will let Chuck do the commentary:
"The first slides are of the Haunted Mansion. I was really into architectural details at the time, and that explains why I didn't shoot any wide shots. Plus I was averse to including crowds in my pictures. I've always liked the cactus planters, giving the place an eerie, unfriendly air despite the pristine condition of the building"
.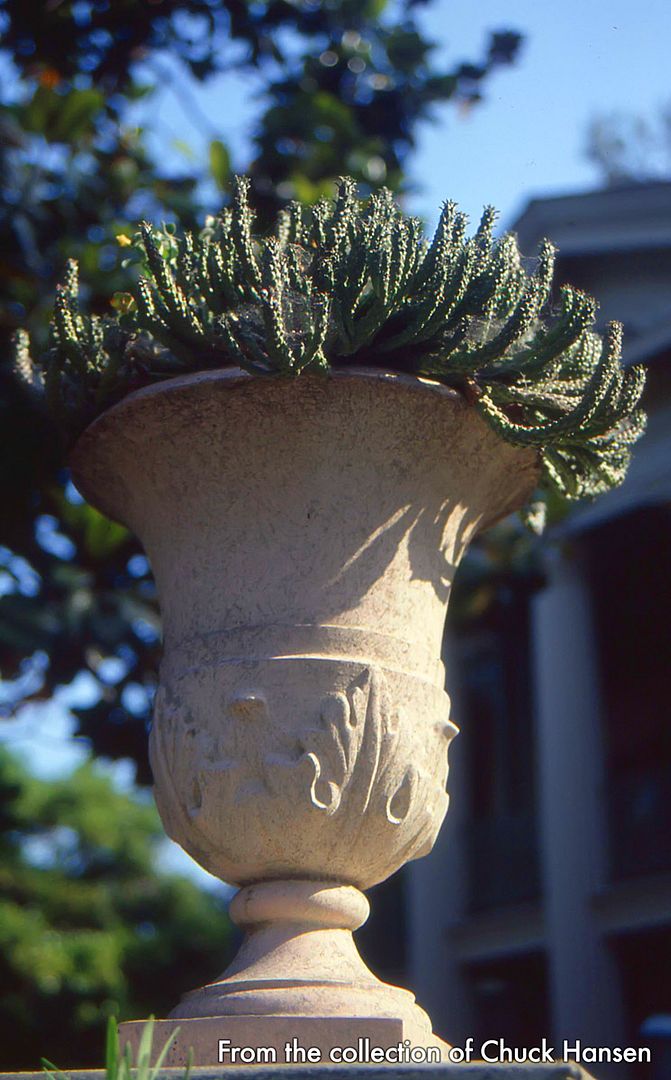 "The second photo was intended to create an atmosphere of foreboding, but I think the foreground is a bit too dark"
.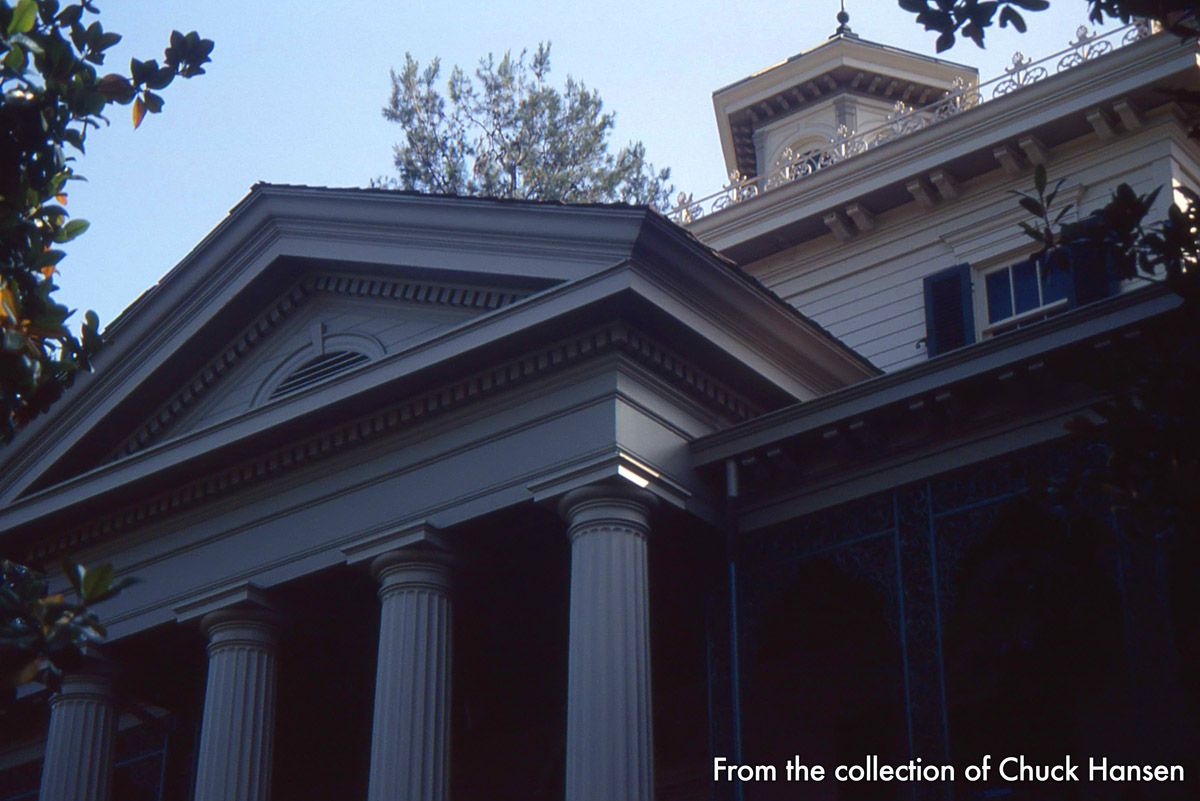 "The last three are pretty standard pictures of Disneyland's Great White Fleet, although there are a few details that stood out on closer inspection. In img534 (below), you can see how the bridge across the POTC entryway really facilitates traffic flow when there are good-sized crowds. While I miss the old ground-level walk-up (mostly because we normally visited in the off-season), I think this was a really good upgrade, even if it pushed wheelchair access to the exit"
.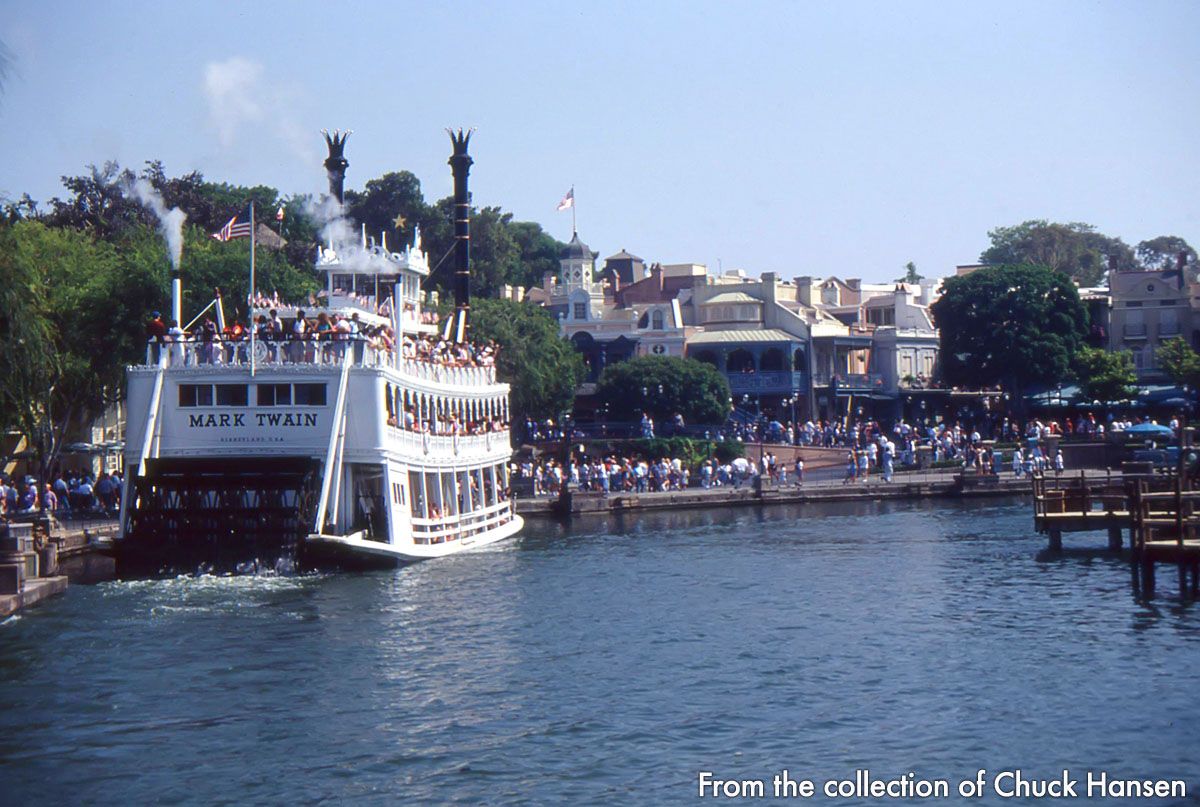 "You can see the Columbia's loading ramp/staircase in img537 (below) pushed off to the side. I never realized how non-ADA-compliant that thing is. Has that been modified to accommodate disabled guests?"
.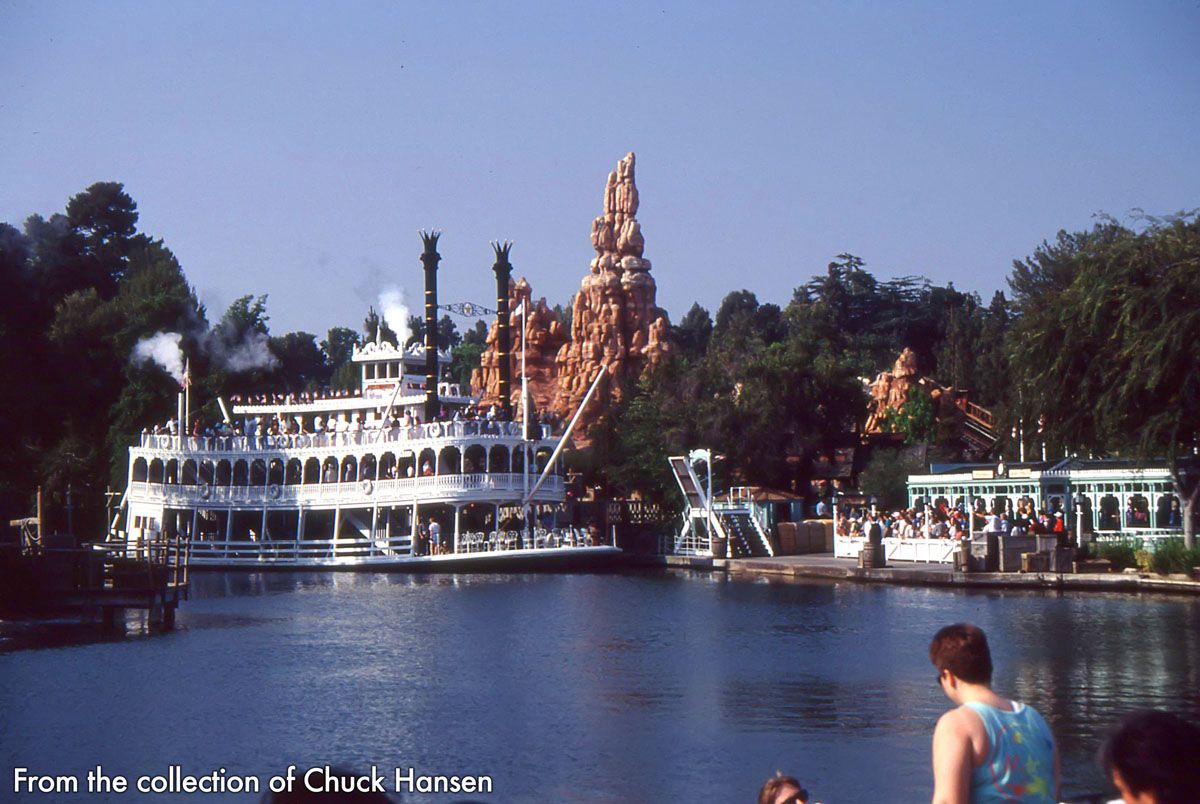 "In img538, you can see the size of the crowd embarking/disembarking from the Mark Twain. That ship can really hold a lot of guests, yet it rarely feels crowded aboard. Wish I could see what flags were flying in front of the passenger waiting terminal. In the background, you can see a train heading up a lift hill on Big Thunder"
.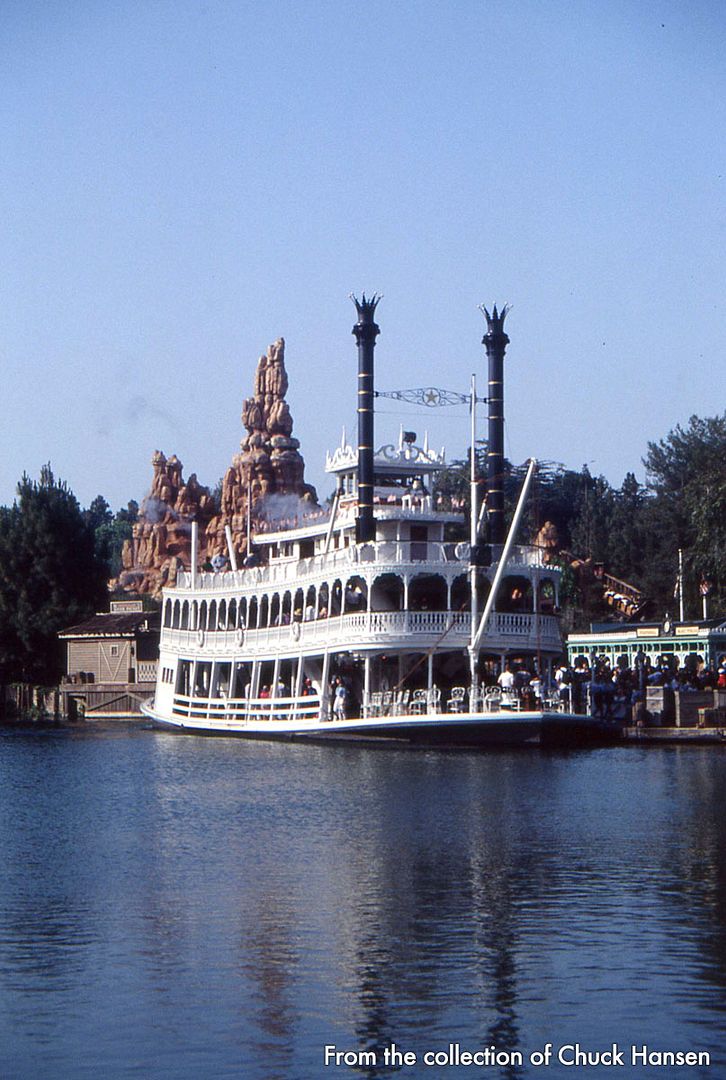 MANY THANKS
as always to Chuck for sharing his personal photos with all of here on GDB!