Mary Blair's star certainly has risen over the last 10 or 15 years... before that, only true Disneyland and animation fans knew anything about her. Hard to believe! Nowadays a small gouache color study can fetch $8000 and more.

Her distinctive styling could once be seen primarily in "It's a Small World", the "Alice in Wonderland" dark ride, and on these murals that lined the Peoplemover corridor in Tomorrowland. The theme of these murals was, "The Spirit of Creative Energies Among Children". I used to think that the murals didn't really seem to belong in Tomorrowland, but to paraphrase on old chestnut, the future does belong to those little ankle biters, after all.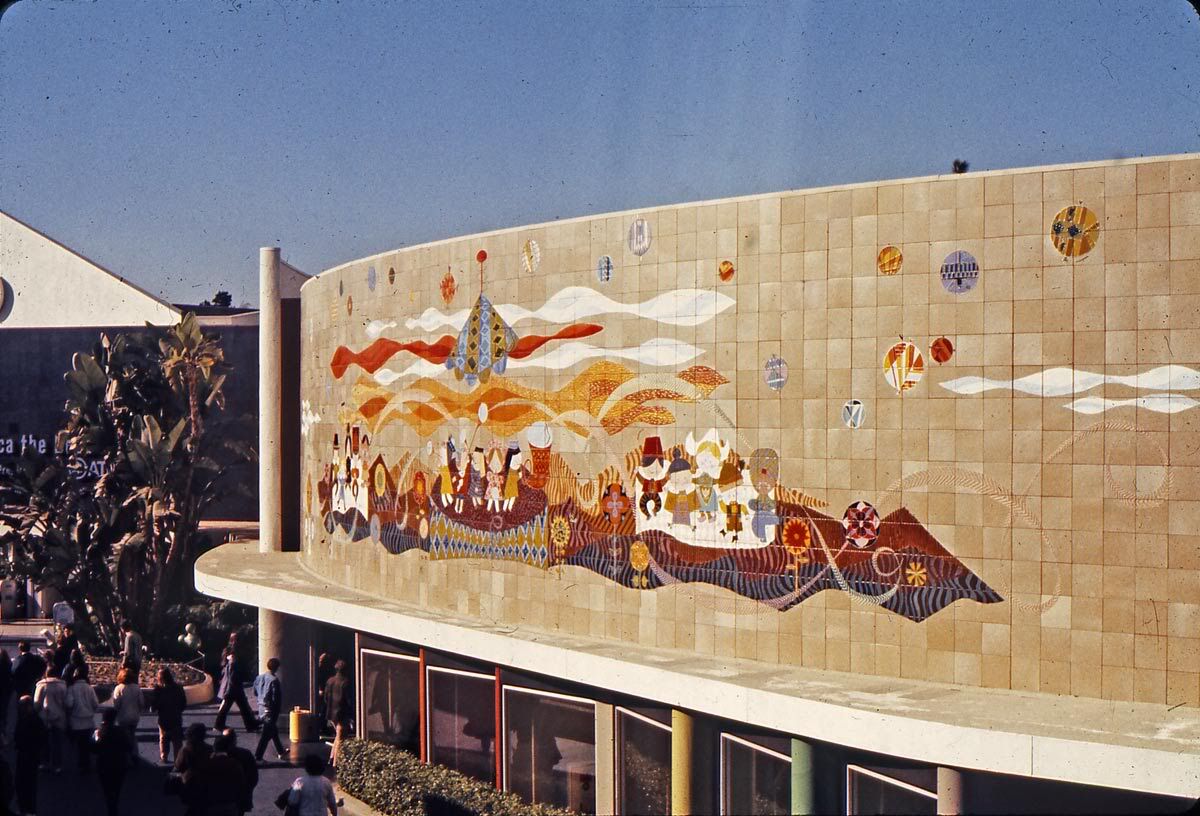 Even though it's on the shady side of the street, the sun still blazes on this mural! His face is more than a little reminiscent of the face of the clock on the front of "It's a Small World", don't you think? Throughout Disneyland's history, Walt Disney did various salutes to the children of the world (starting with the earliest Christmas parades); the theme obviously resonated with him in a big way. In these cynical times, it's hard to imagine that Walt was really that optimistic about the future, but I think that he truly did think that there would be a "great big beautiful tomorrow".