Details, I love details! For instance, here's a nice but not-very-exciting shot of Cascade Peak. It wasn't as tall as the Matterhorn, but it was still pretty cool, with its roaring waterfalls and the little mine train that passed beneath it. As for the details...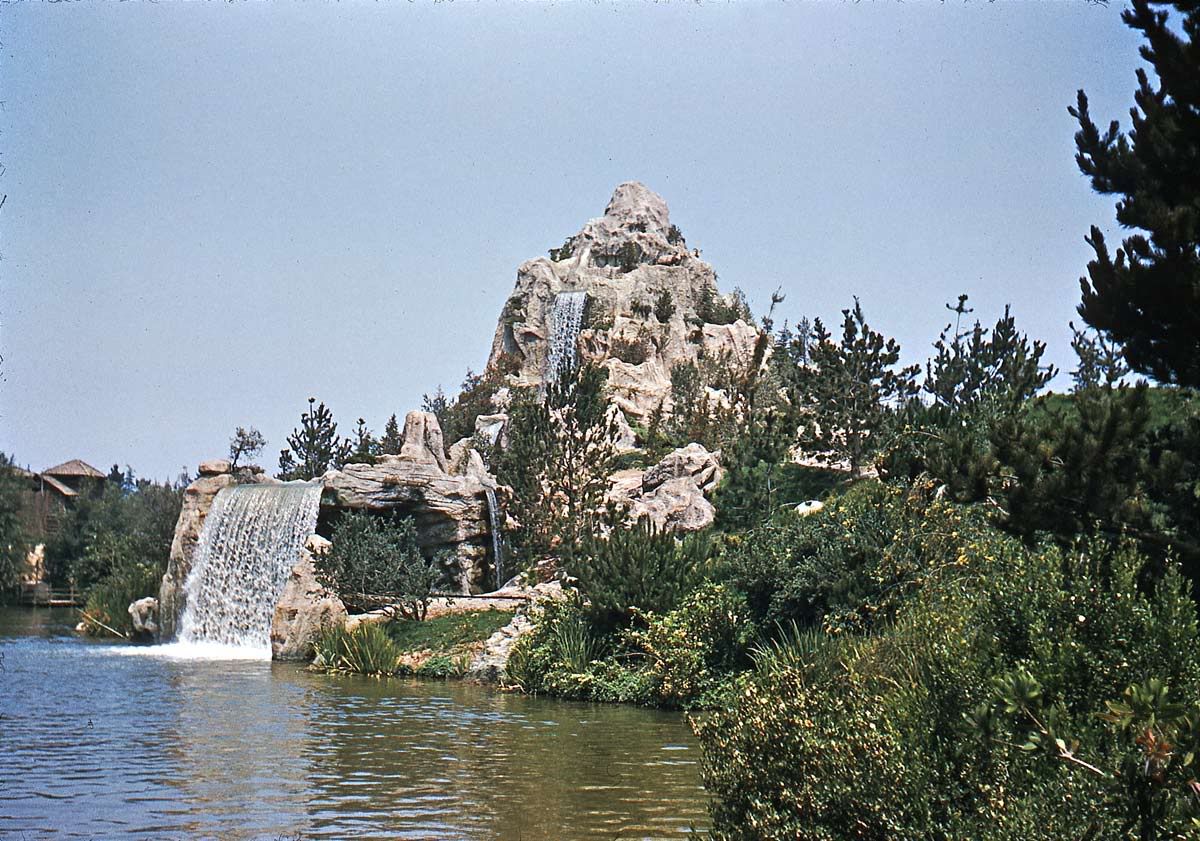 ...I always get a kick out of seeing the bighorn sheep capering at the top of the mountain! The didn't last very long, apparently they spooked the Pack Mules. Or something. If so, the mules were big babies. Photos from just a year or so later show that the sheep were removed and replaced with pirates. In a series of slides that I will post one of these days, you can see the sheep in different positions and they moved back and forth, laughing at death from those giddy heights!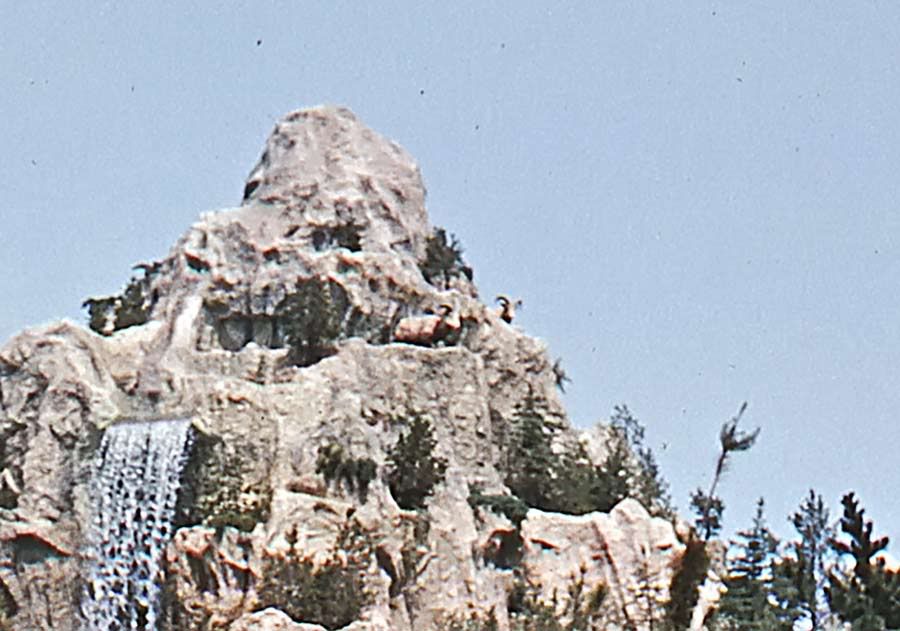 Here's a pretty sweet late-afternoon look at the Swiss Family Treehouse, but I'm not interested in that so much as...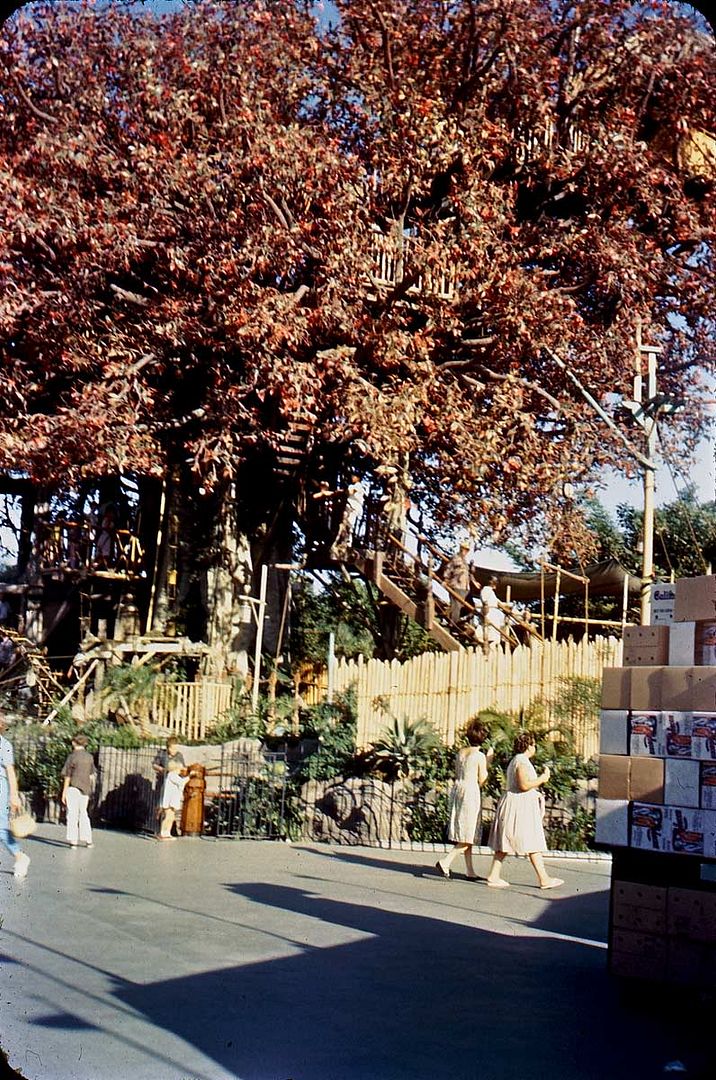 ...whatever is in these boxes! Trust me, zooming in didn't help, they just got blurrier. Obviously there must have been a souvenir stand just to the right, and these boxes might have been full of all kinds of faux-tropical goodies. Anyone got an idea what they could have contained?