Where were you in '72?! I was living in Huntington Beach, about 10 miles (as the crow flies) from Disneyland. On summer nights we would ride our bikes over to Edison High School, and you could see the teeny tiny fireworks in the distance. It was a kind of torture! Because it made me wish I was right there.

Anyhoo, these photos are from that year. Pictures of the "It's a Small World" entrance from around that time startle me because there is so much wide-open space. To be honest it's kind of ugly, all that pavement. But I prefer it to the merchandise shop that now blocks your view. You can really see the intricate and whimsical facade in all of its glory. We can be grateful that the pastel colors of a few years ago have been replaced with its classic white and gold again. Now if only they don't mess up the inside during the current rehab...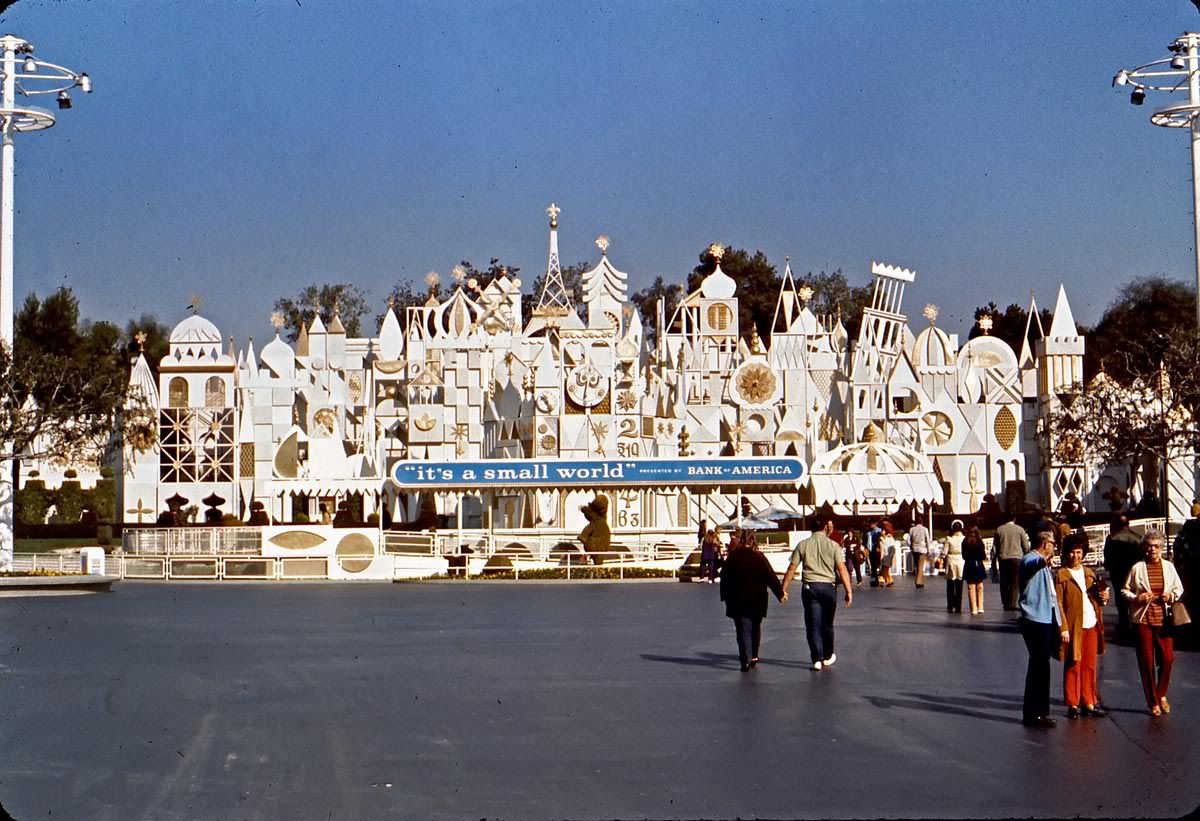 Here's a nice upshot of the Skyway buckets passing over the Pirate Ship. The complimentary colors of orange and blue enhance each other. I want my Skyway!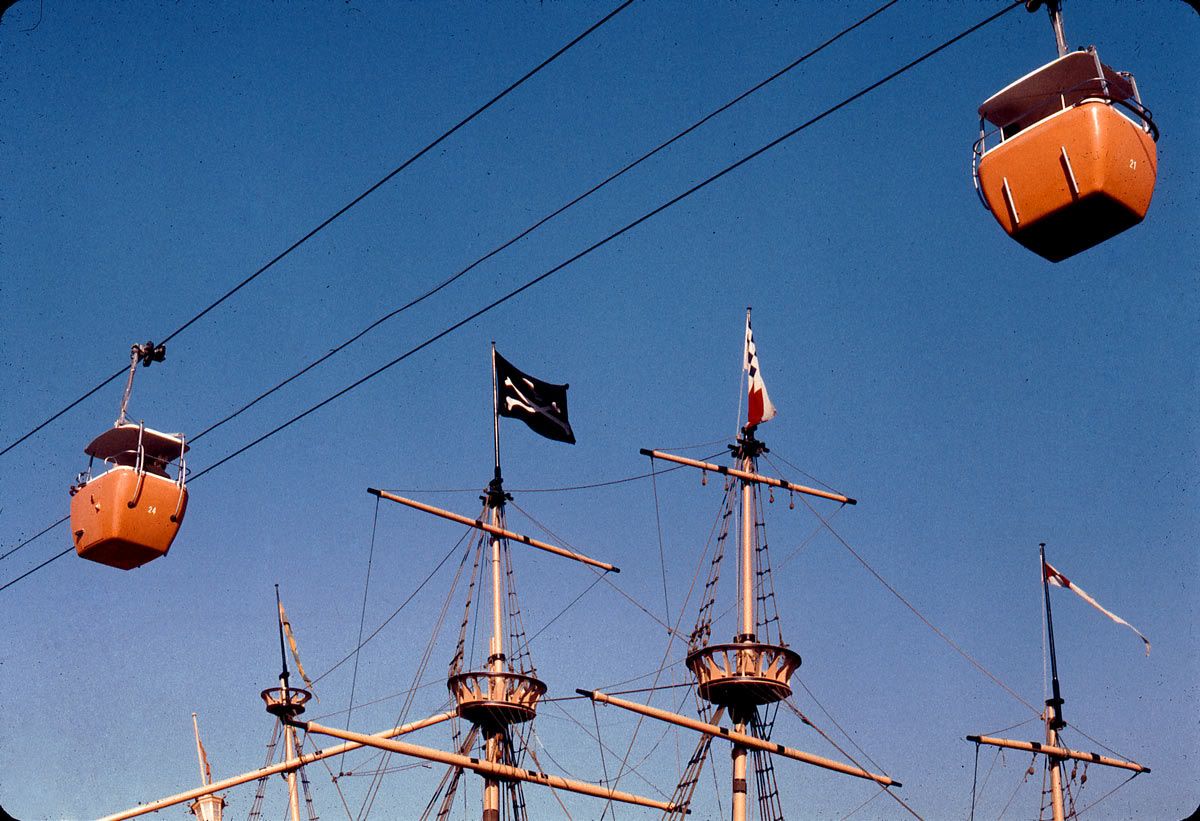 Tom Sawyer Island looks busy on this winter day. You can tell it's winter because of the coats and sweaters on everyone! Other photos in the lot show Christmas decorations aplenty, but those aren't evident here. The pontoon bridge is certainly popular. You know what would be cool? If it was a flaming pontoon bridge!