Where did you go when you want to buy tickets at Disneyland? Well, first you found a boof. It was pretty hard to miss the ones out front, although you could buy tickets at various spots around the park once you were inside. I'm kind of surprised (and maybe just a little bit disappointed) by my photos from 1972, not a single long-haired hippie to be found. Where are the freaks?? Probably hanging out at "love-ins" and "be-ins", and maybe even a "laugh-in"! Hippies, what can ya do.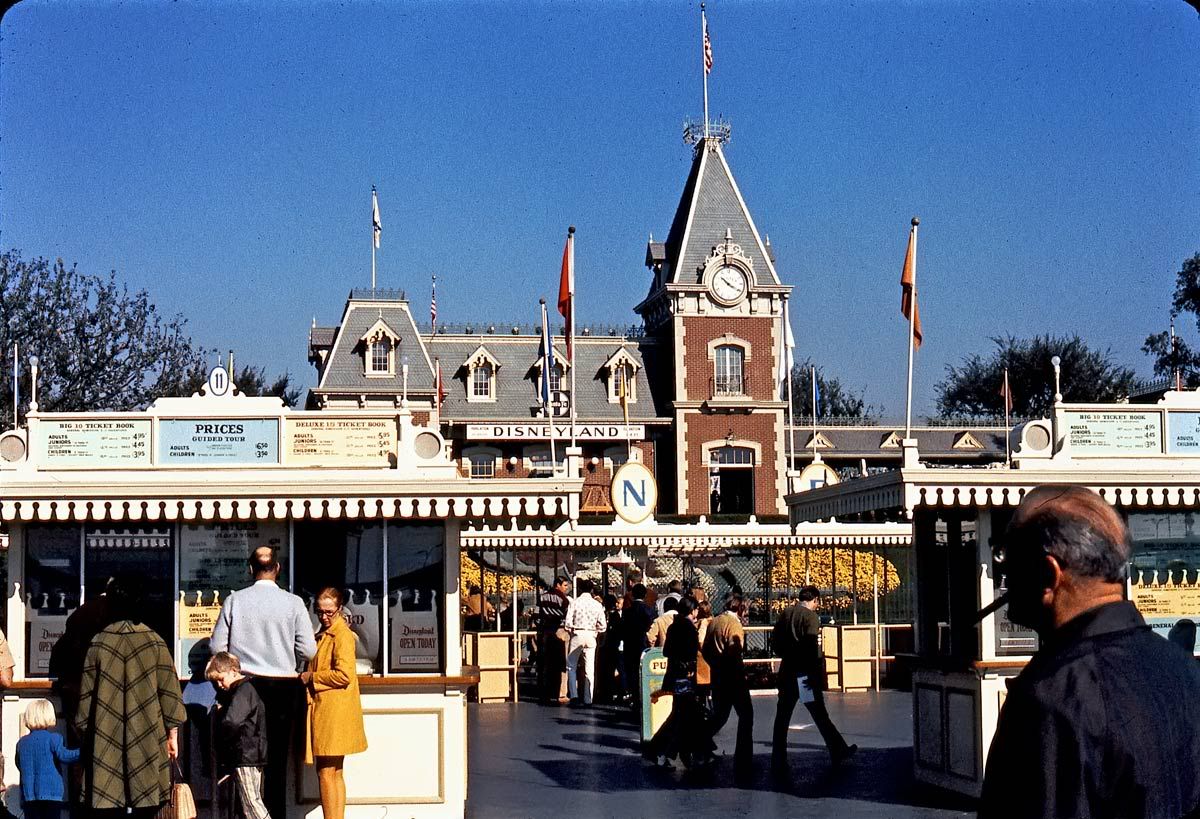 Meanwhile, prices have gone up. Now a family of four (two adults and two young 'uns) will have to shell out around $24 to get in! Outrageous! Little did they know back then that by 2008 it could cost you in the neighborhood of $400 for four single-day park hoppers. Yeesh.

Anyway, here's a closeup of the signage on the boofs for those of you who are interested in tickets. I know you're out there!!