Here's a fun group of images featuring Frontierland. It's the biggest of all the "lands", over ten million acres! I have to admit that I never thought much about Fort Wilderness until it was gone. Up until then it was always just there, who would have dreamed that it would go away? But now I miss its rustic charms, and a chance to dust off that part of my brain that enjoyed simpler pleasures. This view is nice because you get a sense of what it was like to approach the large wooden gates. Or pretend you're King Kong, and that's the giant wall!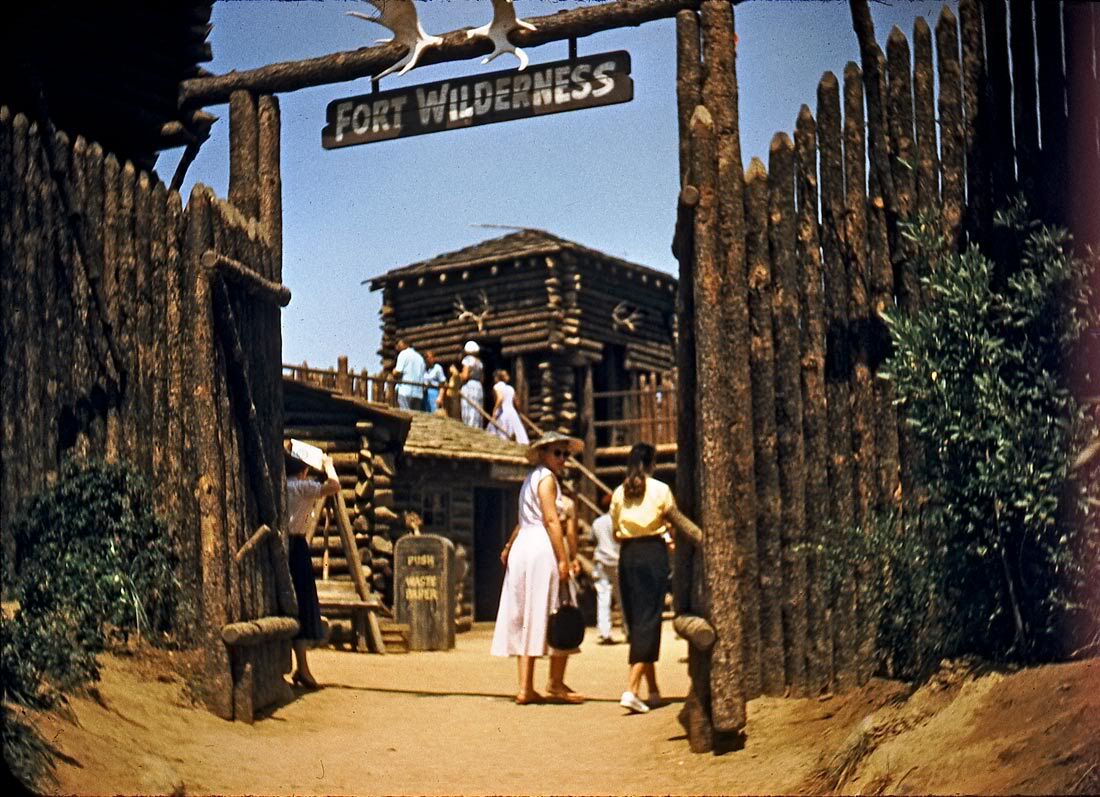 Here's a pretty standard view, but nice nonetheless. Ya got yer "Twain", two rafts, folks fishin', and the old riverfront bandstand to the right.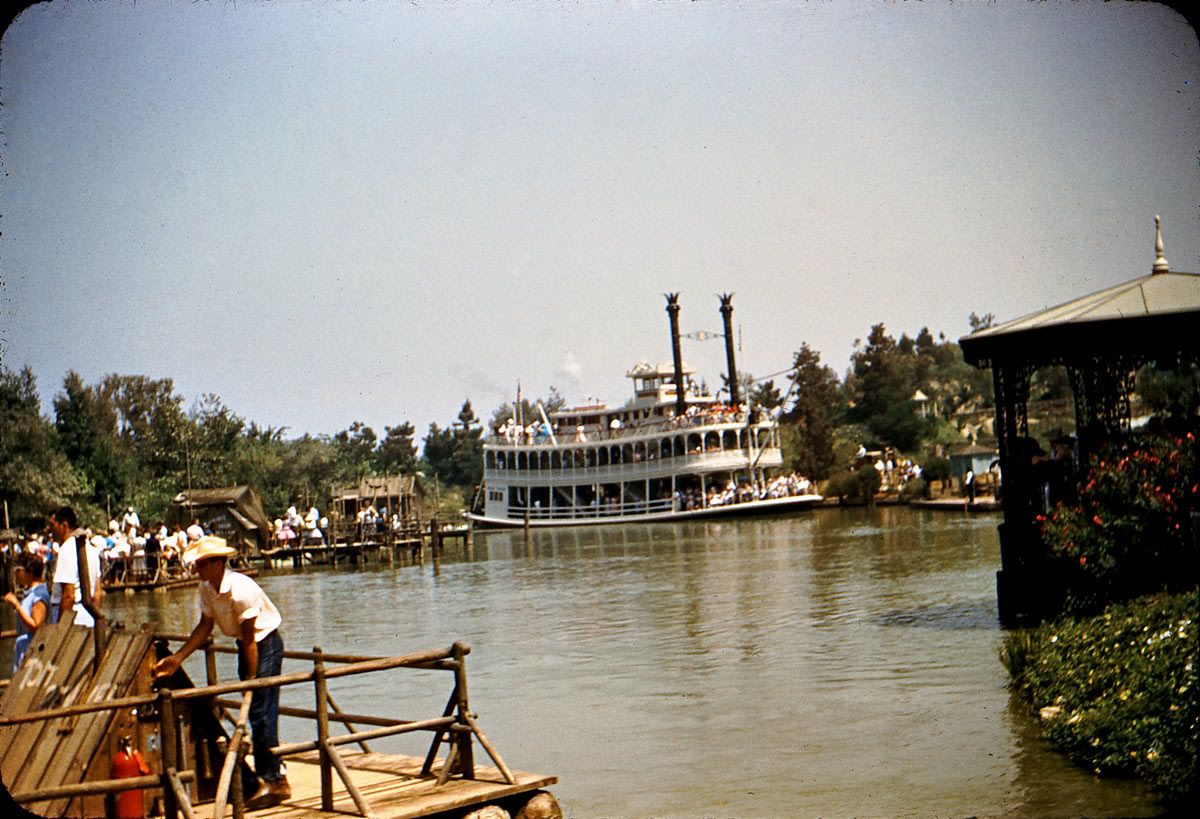 In '57 there was only one treehouse in Disneyland, and it belonged to Tom Sawyer. He didn't seem to mind all the looky-loos! As you can see, it was built from the remains of old wooden crates, which were plentiful by the wharf. I love the way it was designed to look suitably rickety, but in fact it was able to withstand a constant stream of visitors for many years. Notice the lady holding her souvenir map of the island!