Today we'll look at a few more images from August 1960. This aerial view of the Sub Lagoon shows an extremely crowded Fantasyland (or is it still Tomorrowland at that point?), everybody wants to be the first kid on their block to ride the still-relatively-new Matterhorn, and maybe the Fantasyland Autopia as well (which was also new). It doesn't look like the line for the subs is quite so long! There seems to be something swimming in the lagoon...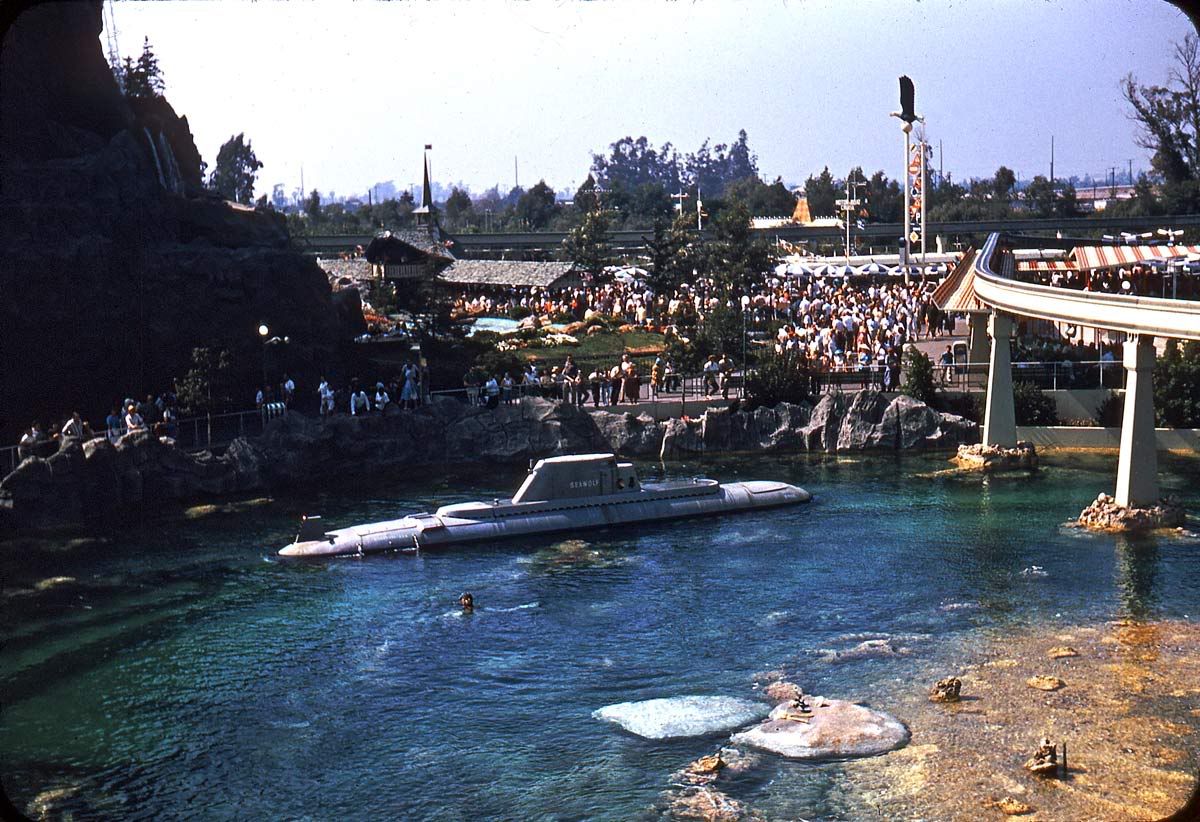 Mermaid alert! This one is swimming, too. It must have been fun to be aboard a sub, looking out your individual porthole, only to see a mermaid passing by! I assume that they were only allowed to swim in certain areas for their safety. She left all of her stuff on her rock... the only thing I can make out for sure is a lyre, although it looks like there is a conch too.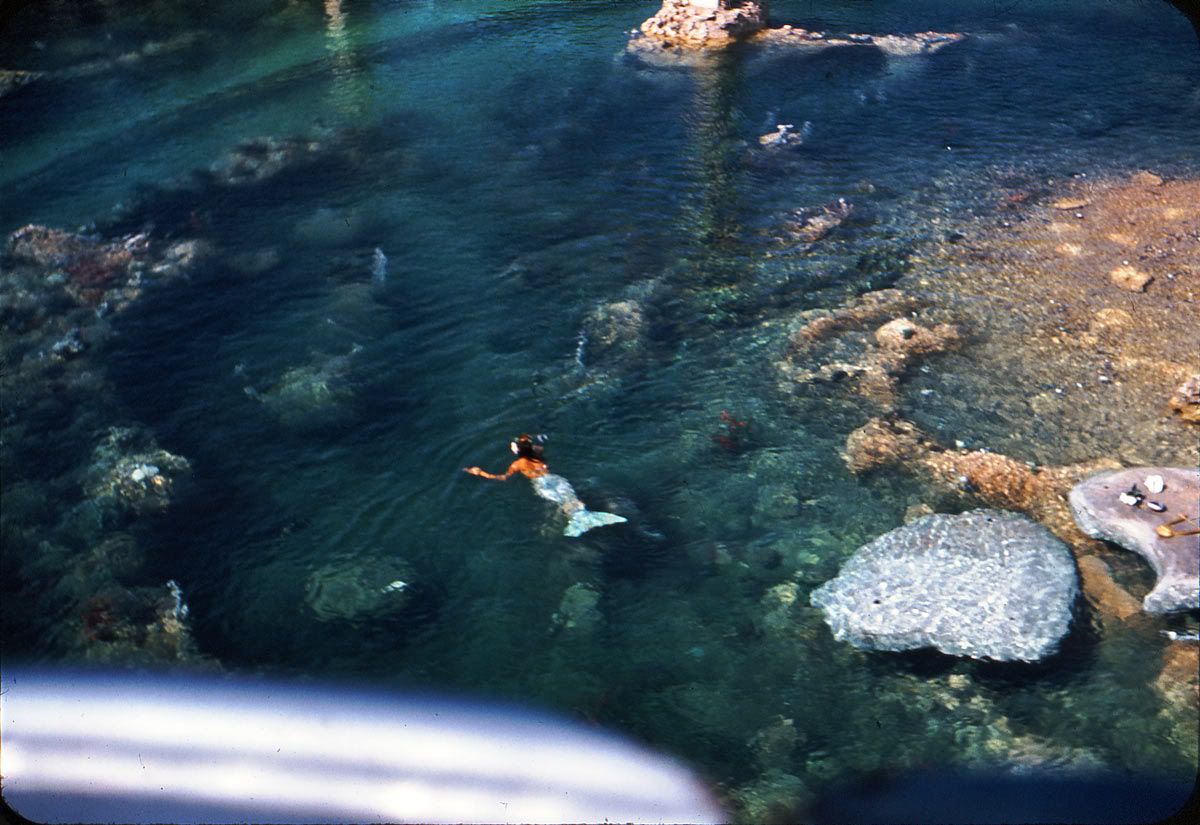 This is unrelated except for the fact that it is from the same lot. Ol' Rainbow Ridge and its surroundings are pretty busy on this summer day. I wanna ride the mules (visible up on the hillside). No, the Mine Train! By the way, anybody remember a rumor of a "Mine Car Drop" (this was long ago), sort of a "Tower of Terror", except it went down into the ground? That one had possibilities!!