Ugh, I ran out of time today, so bear with this quickie post!

I chose today's two photos because they show the Matterhorn with its plastic neighbor, the Monsanto House of the Future. The gleaming white house had been there since June, 1957, but it wouldn't be there for very much longer!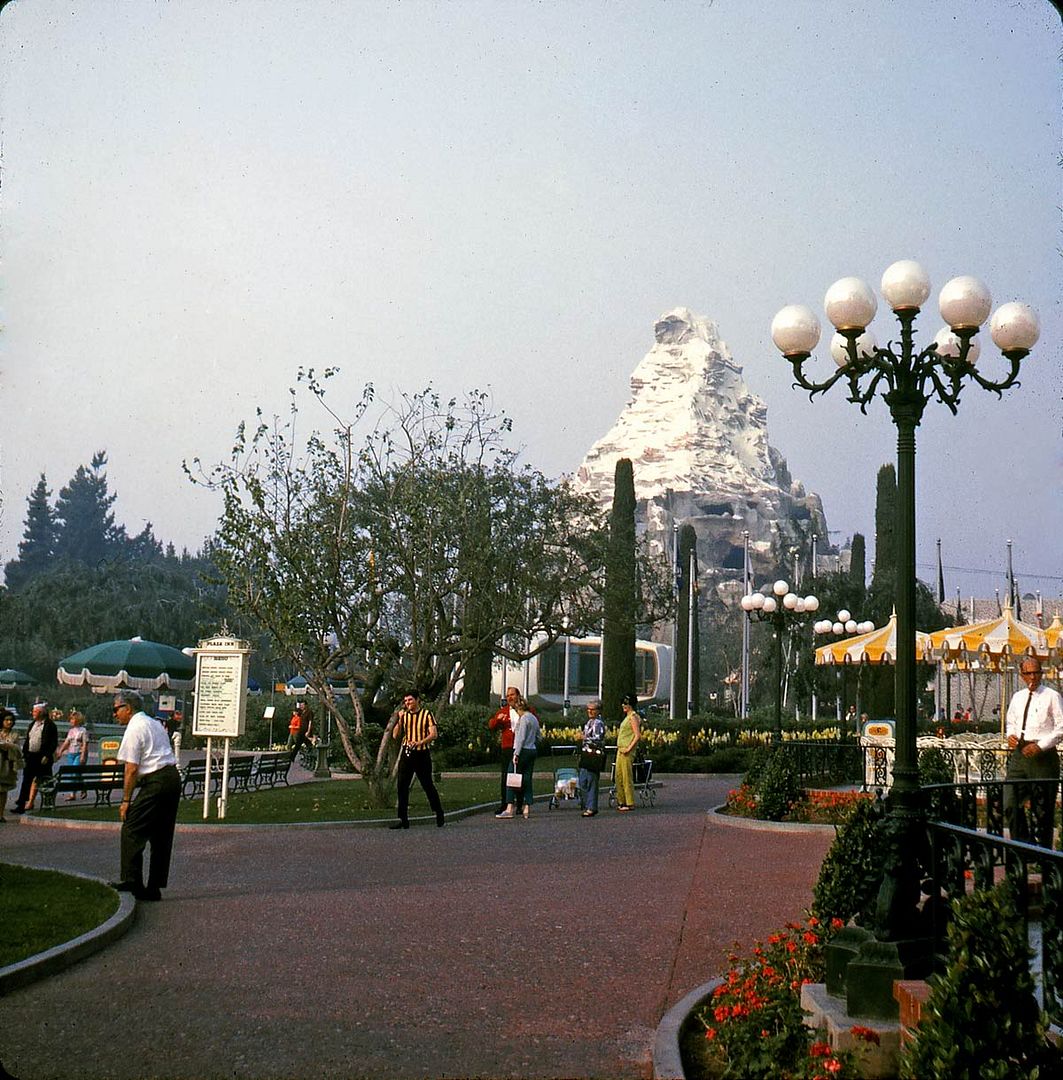 The house is just to the right, but the walkways into it have been roped off. I think it didn't officially close until December of 1967, but it sure looks closed here! I'm guessing that the house of the future had already been marked for removal, and that Walt Disney had approved it. Monsanto, of course, went on to sponsor the legendary "Adventure Through Inner Space".