Here's a fun group of slides featuring the mighty Matterhorn! My favorite is the first one, mom (or dad) managed to capture the kids as they sped past, and the look of joy on their faces is great! You can't really tell because she's facing away from us, but the girl with the pony tail in the middle is the same girl we met in this photo. We'll see her again soon!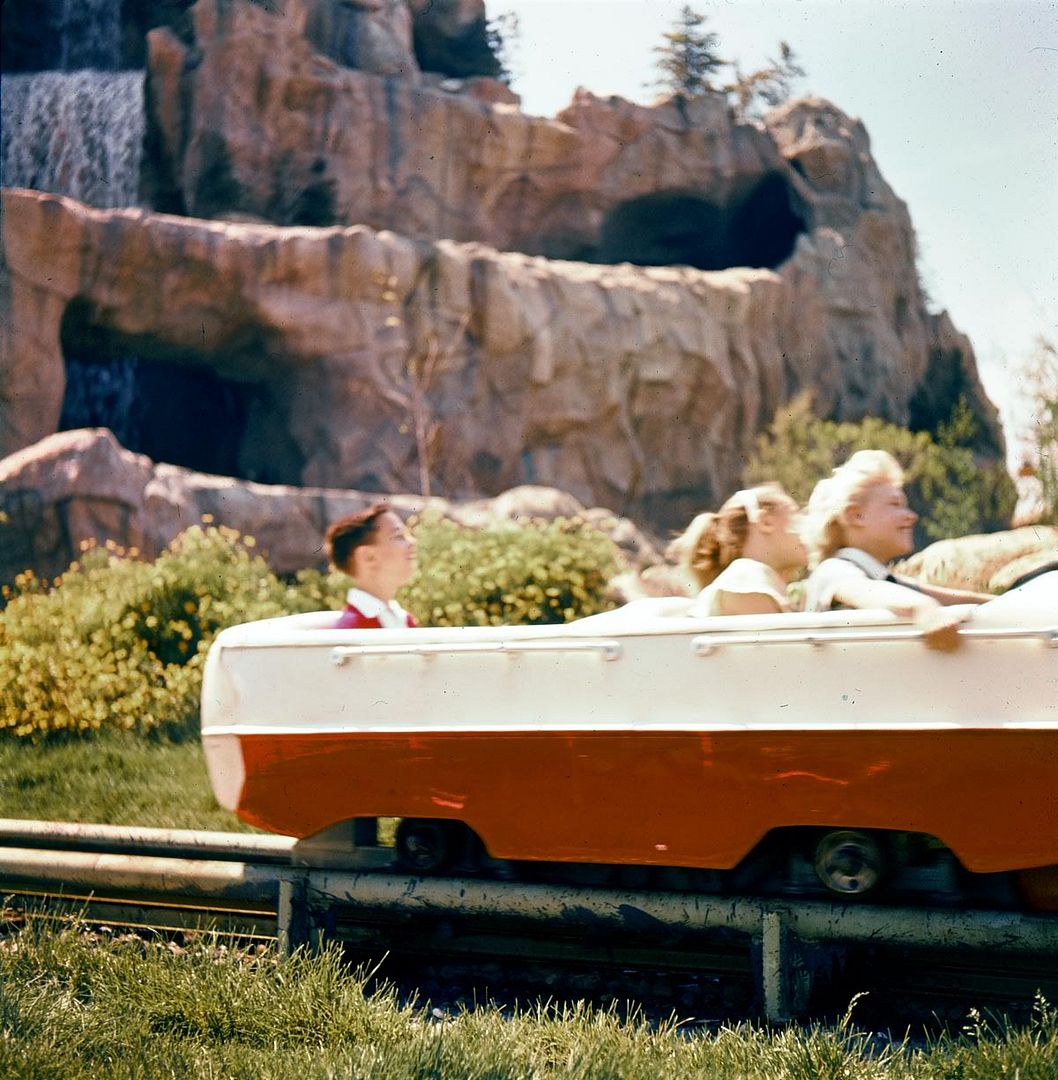 The next two are just general shots of bobsleds in action. Here's one about to splash down (Pirate Ship peeking up in the distance)...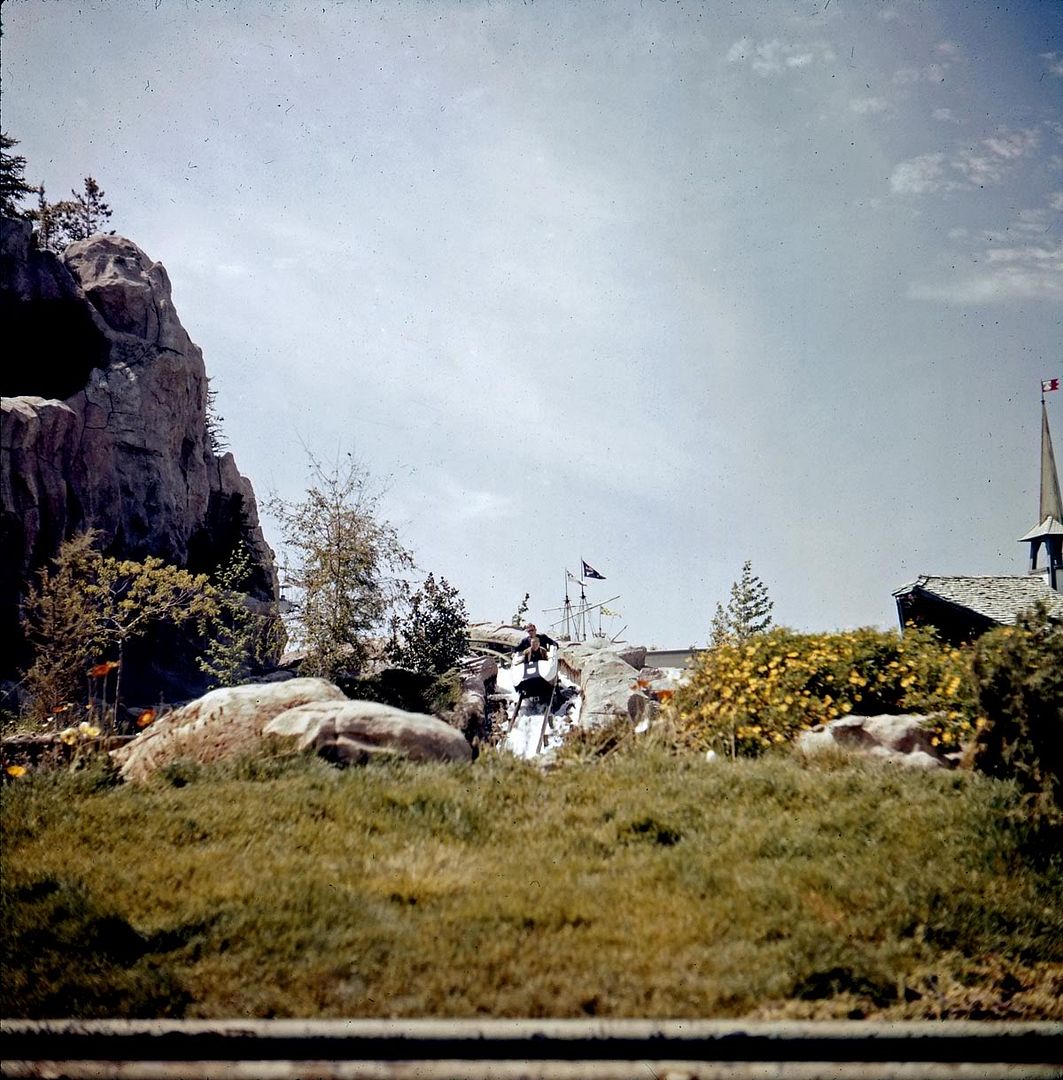 ... while this one tries to capture a speeding sled, not very successfully (Moonliner in the background!).