We've got three more Mine Train related images today, all from 1972. First up is the view taken (apparently) from somewhere on Tom Sawyer Island (at first I thought it was from the Mark Twain, but the trees in the foreground make that unlikely). The li'l Mine Train has only just started its journed through Nature's Wonderland, having just passed Big Thunder Falls as it 'rounds Cascade Peak and prepares to go through a tunnel. When you emerged from the tunnel you would see...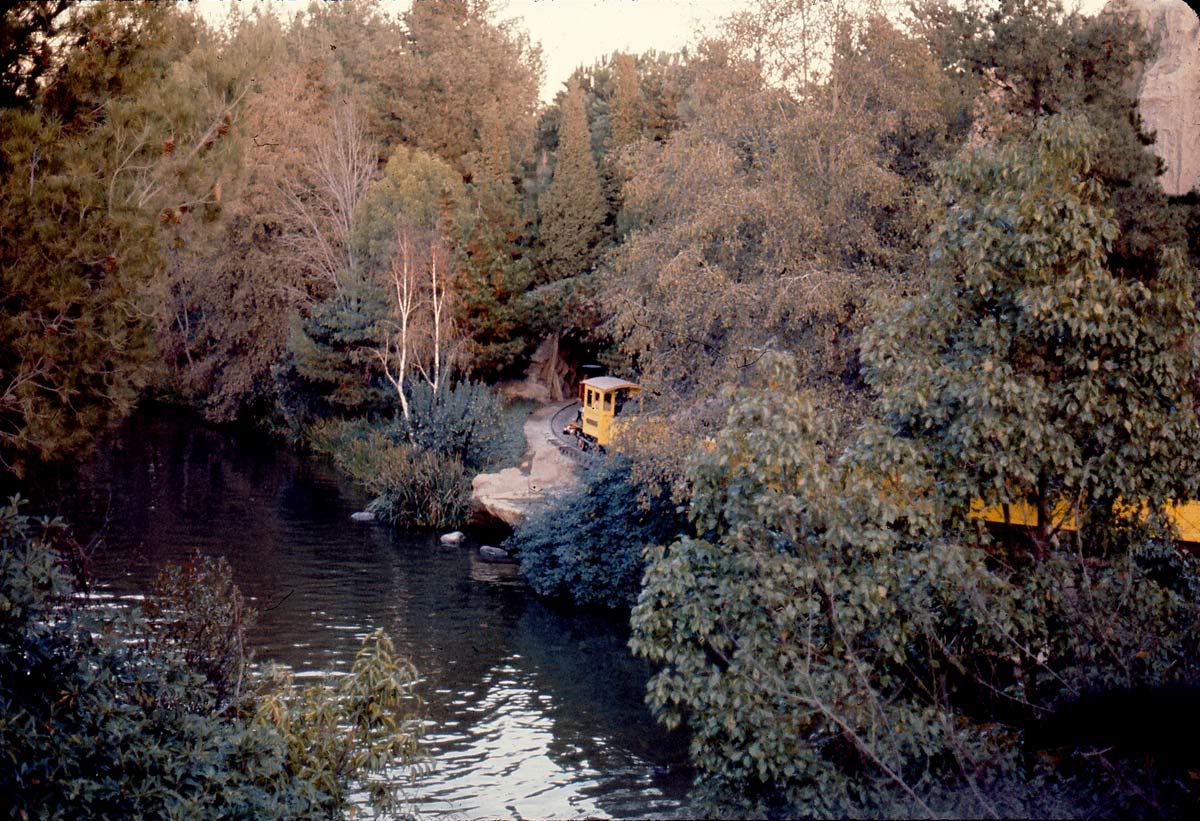 ...this view! I find it fascinating to compare this to a view from when it was all brand-new. It sure looks different! What's with that one brown bear, is he supposed to be a young 'un? He seems a bit out of place. I think it's Smokey the Bear, and those other bears have stolen his pants and hat. Notice the way the other bears can't look at him because they will burst out laughing. Joke's on you, Smokey!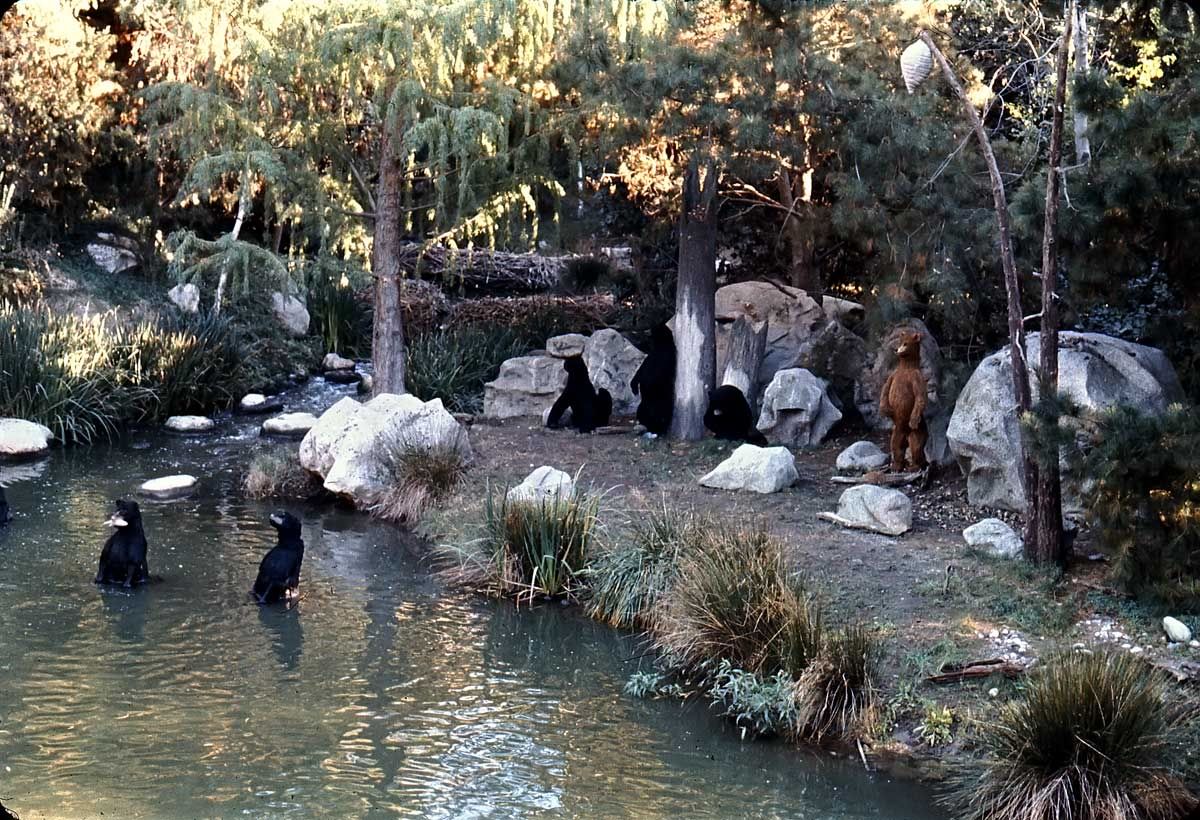 Near the end of your trip through the Living Desert, you would have seen "the sun-bleached bones of an ancient animal"; in this case, a T. rex! Which is much cooler than seeing the sun-bleached bones of an ancient moose. For some reason you don't find many photos of these dino bones, so I was happy to have this one. Notice that this T. rex was a girl, see her nest of eggs? Also check out the huge rattlesnake making its home in the skull.