Yay, a triad of photos from Disneyland's second year of operation!

Numero uno: This nice shot of the entrance to the park, with the ticket booths, the Disneyland Railroad, and Main Street Station of course. In spite of the blue, sunny skies, it must have been a bit chilly judging from the dress of the guests.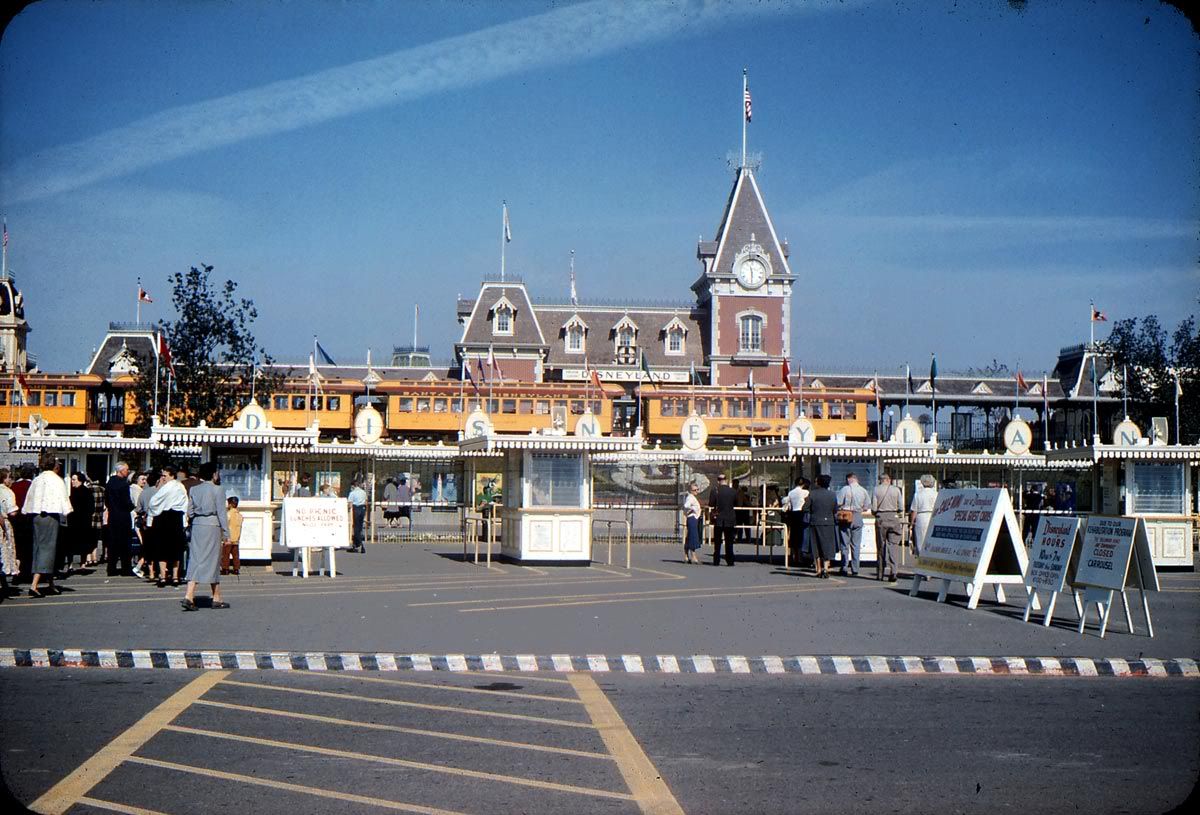 In this closeup view, we can see that the Carrousel was closed, that the park was open from 10 to 7, and that you could purchase "Special Guest Cards", whatever those were. Any idea, Tim (aka Mr. Vintage Disneyland Tickets)??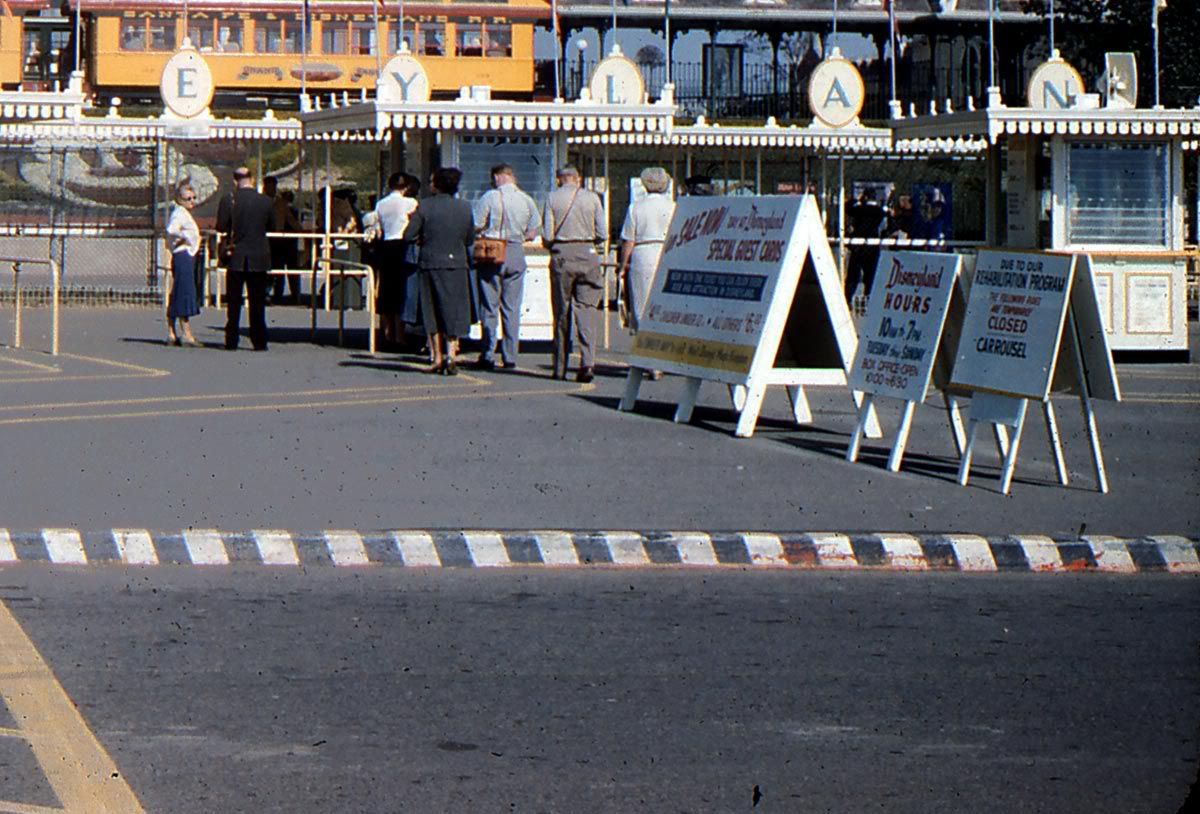 Here's a familiar view looking over the rail of the Pirate Ship towards Cinderella's dream castle. Casey Junior is about to pass beneath that castle, while Storybook Land boats (again with guys as the hosts!) cross hither and yon. You can get a nice look at Toad Hall. Thaddeus J. Toad's estate had ancient woods full of pheasants, a formal garden, and an orchard.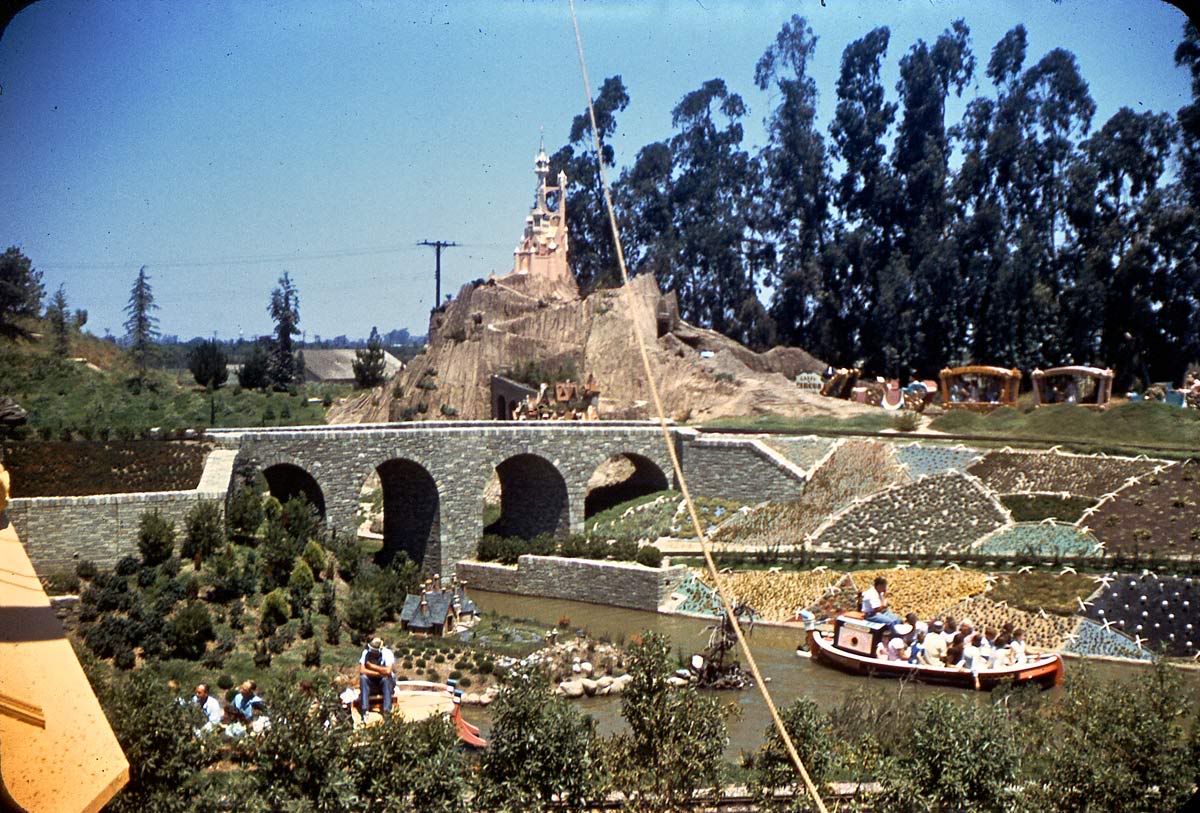 And last but certainly not least is one of my favorite Town Square images, with a nice dynamic composition. The horse is wearing a stylish chapeau, and City Hall looks appropriately grand. Wonder why Walt Disney didn't have his apartment above that building? It certainly looks roomy, and you didn't have kids ringing the bell like they did in the Firehouse. That foreground branch makes me think of the photos on Viewmaster reels, it would have made a great 3-D element!